What is Irlen Syndrome?
Irlen Syndrome is a disorder of the way the brain interprets light signals. It can manifest as light sensitivity, but it is more than that. When a person has Irlen Syndrome, their brain becomes overactive when exposed to certain wavelengths of light. This overactivity causes symptoms beyond the visual distortions. However, there is a software solution to reduce the bright light that is coming from desktop applications and from your favorite and daily websites you visited.
Free Treatment software to solve your health issue
Web (Google Chrome, Firefox, Opera, Safari, Microsoft Edge)
You can install the free and most popular Turn Off the Lights browser extension. That will add a small gray lamp button in your web browser toolbar. And with a single click on the gray lamp button, it will dim the current web page.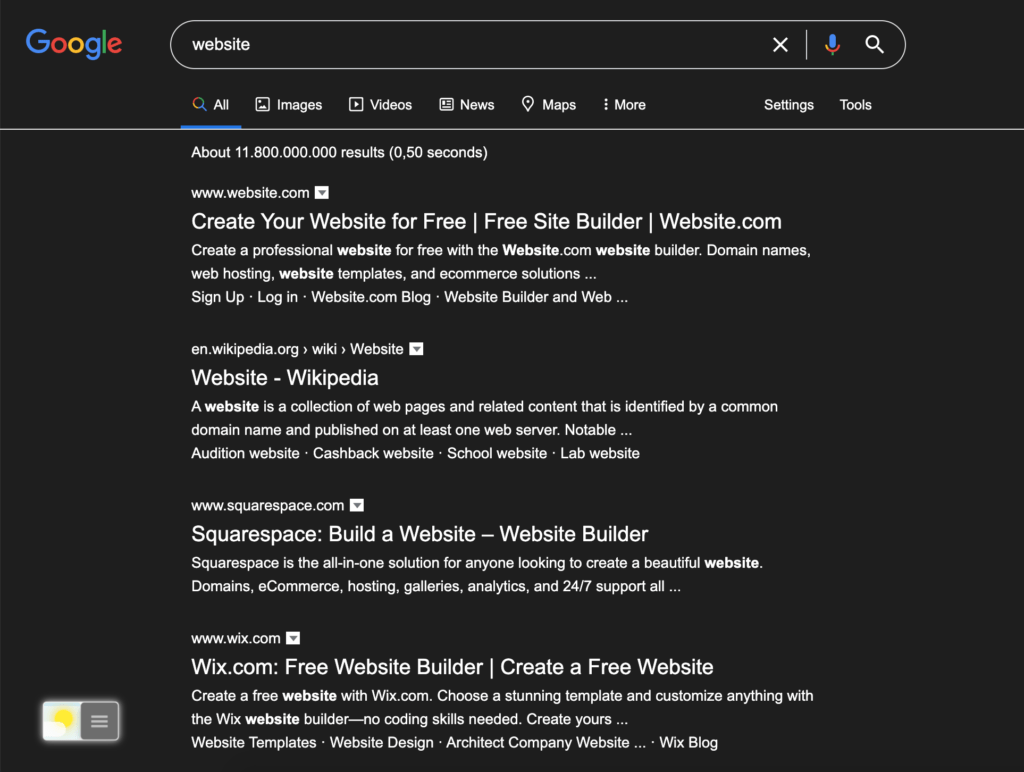 But to customize it for the Irlen Syndrome treatment, you must enable the Night Mode feature. That is the feature name that converts all bright and white websites to your customized dark website style. You can choose the background color, text color, and hyperlink color. Here are the instruction steps on how to enable this useful feature:
Download and install the Turn Off the Lights browser extension
Click right on the gray lamp button, and select the menu item Options
The Turn Off the Lights Options page shows up in a new tab and select from the right side the tab Night Mode
Now enable the first checkbox, to show the night switch
So if you have Irlen Syndrome. Then the Turn Off the Lights browser extension with the feature Night Mode can give all your bright white background websites a beautifully black background. And that with your bright white lettering. That has better and best contrasting to browse and read the web page.
Desktop (Windows and Mac)
This is a software application that will make your complete desktop screen dimmed. So less bright light with shine to your face and direct to your eyes.
Download and install the Turn Off the Lights for Desktop app
When the installation is completed, click right on the white lamp button and select Preferences
A new window showup, and enable in the Advanced Options tab the Eye Protection feature