Found a bad translation? Everyone can make a mistake even a translator, because the translation is done on the crowdin website can you not always know sure where the translation string is used in the browser extension or application. But the translation community is doing a well job to keep if professional and understandable for you.
Bad Translation? Improve it!
This software Turn Off the Lights supports more then 40 languages and is maintained by the translation community and the extension user as you. From the African to Chinese language.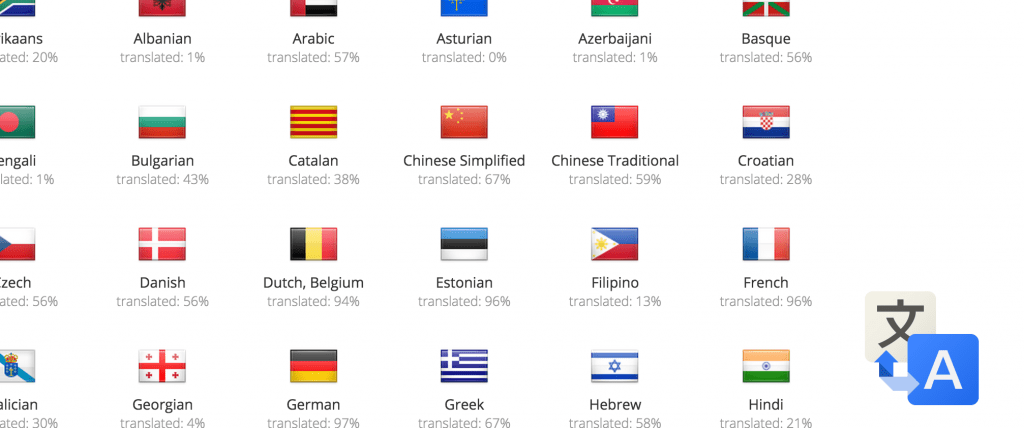 How can I translate Turn Off the Lights into my language?
You can help to translate this browser extension by following the steps here below.
Go to the Turn Off the Lights Translation Club page.
Choose the language you want to translate, by clicking on the country flag
Update the translations using your Google, Facebook or crowdin account.
And every 2+/- weeks we update the translations for all browser extensions (Google Chrome, Firefox, Opera, Safari, Maxthon, Yandex and Microsoft Edge).
---
Do you found technical, factual and grammatical errors on the Turn Off the Lights website?
You can report a technical problem using the
Turn Off the Lights online technical error feedback form
.
---