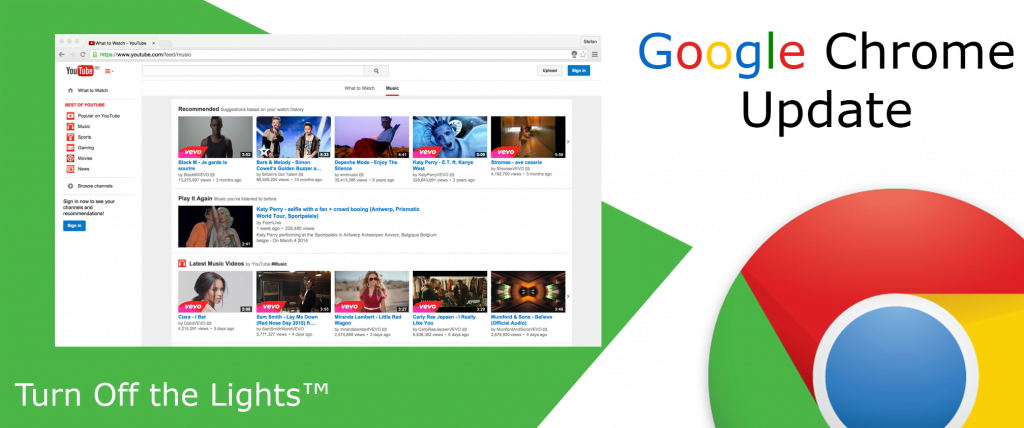 The Google Chrome web browser updates automatically all the Chrome extensions in your browser, this within the 48 hours when the extension developer publish the update to the Chrome web store. You as user can do a hard update check to get the latest Chrome extension version, follow the steps here below to do this in Google Chrome.
Google Chrome extension
Open your Google Chrome browser on your Mac or PC
In your Google Chrome browser type this URL (Uniform Resource Locator) in your address bar:
chrome://extensions/
On the top enabled the "developer mode" option
And click now on the button "update extensions now"
---
Do you found technical, factual and grammatical errors on the Turn Off the Lights website?
You can report a technical problem using the
Turn Off the Lights online technical error feedback form
.
---