In the new Turn Off the Lights Browser extension, you can Zoom in on YouTube video. With one click on the button, you can edit the video frame and it still continues to play this video. This is not a freeze-frame, it changes it live to your chosen settings value. And you can easily reset it to the original scale and position.
Zoom in on YouTube video
Here below you see a few screenshots that zoom in the Pirate of the Caribbean YouTube movie trailer.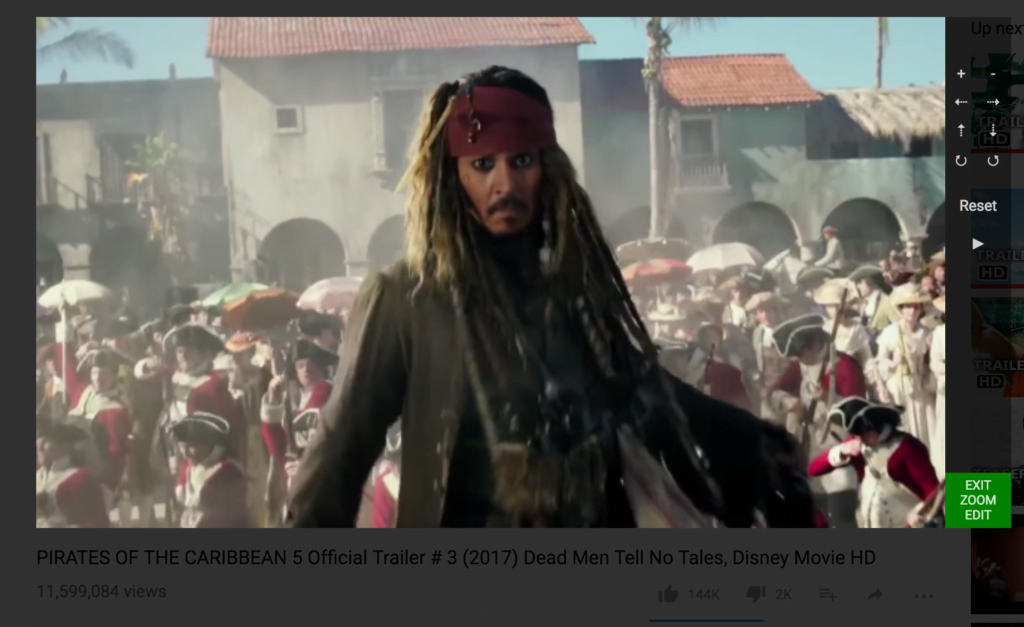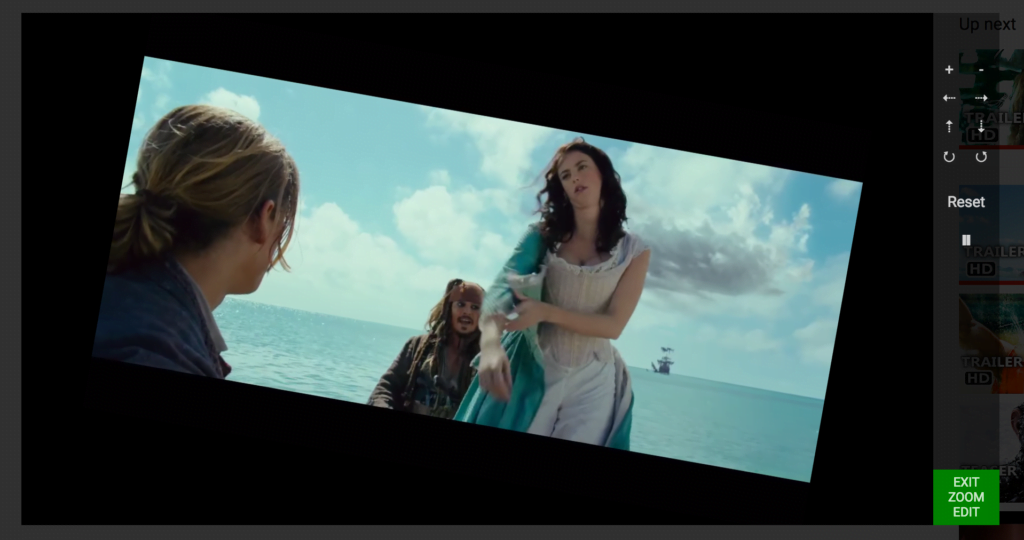 There is also the possibility to rotate the video from 5 degrees to left and right. This by clicking on the rotate button in the right sidebar. Follow the steps here below to enable this zoom feature in your web browser:
Click right on the gray lamp button
You see a context menu show up and select the Options menu item
In the Turn Off the Lights Options page, click in the left sidebar on the tab Advanced Options
On that tab page, enable the Video Toolbar checkbox and also the Video Zoom checkbox
Open now a YouTube video, when you move your mouse over the video player you see it add the Zoom panel on your right side
If you have any of these questions:
why is my YouTube zoomed in
YouTube zoomed out
why are YouTube videos zoomed in
YouTube is zoomed out
YouTube video player is always big
It is possible that is coming from another browser extension. Or web page settings. Follow the easy instruction steps here below to solve this problem:
Try to disable the browser extensions you are using one by one except Turn Off the Lights
Remove your cookies and cache files
And then restart your web browser
To get this Zoom feature, Turn Off the Lights Browser extension v3.4.1.0 or higher must be installed on your web browser. You can download it from the Turn Off the Lights official website.
YouTube videos
Tutorial video on how to zoom in on YouTube video. That is to get the best video experience in your web browser.