Table of Contents
Introduction
Are you looking at how to get YouTube AutoHD enabled? Then you are on the correct help page. Learn how to enable and troubleshoot YouTube Auto HD for an immersive viewing journey.
When you open a YouTube video you see a spinning loading bar or the play and pause always every second. Then mostly this issue is caused by another YouTube browser extension you are using together with Turn Off the Lights. To test what browser extension creates this conflict, disable the extension one by one (except Turn Off the Lights). Try to remove your cookies and cache files.
What is YouTube Auto HD?
Auto HD, short for Auto High Definition, refers to an advanced technology that automatically adjusts visual content to achieve the highest possible resolution. It optimizes clarity, sharpness, and overall image quality, offering users a superior viewing experience. YouTube is the name of the most popular video website, and it forces the video player the highest video quality that is available for that video content.
Importance of HD Video
High Definition (HD) videos offer sharper images, vibrant colors, and a more immersive experience. With YouTube Auto HD, you can enjoy your favorite content in stunning detail, enhancing the overall quality.
Navigating the Hurdles: Drawbacks of YouTube Auto HD
While the feature offers a plethora of advantages, it is essential to be aware of its limitations.
Data Consumption
HD videos consume more data. Be mindful of your data plan to avoid unexpected usage. With the use of High Definition video file size, it can be more than 2X the size of a regular 360p video.
Internet Speed Requirements
A stable internet connection is crucial for the seamless functioning of Auto HD. Because the video file streaming can be large in size, and to get a smooth playing video a higher download speed is required.
Mobile Data Usage
Using Auto HD on mobile data can lead to significant data consumption. Connect to Wi-Fi for a smoother experience.
Troubleshooting YouTube Auto HD: Solutions at Your Fingertips
How to clear cache and cookies
Review and follow the instructions provided by your browser:
Browser extension to Force YouTube Auto HD
How enabled Auto HD for on YouTube?
You can enable the Auto HD feature by following the instructions below: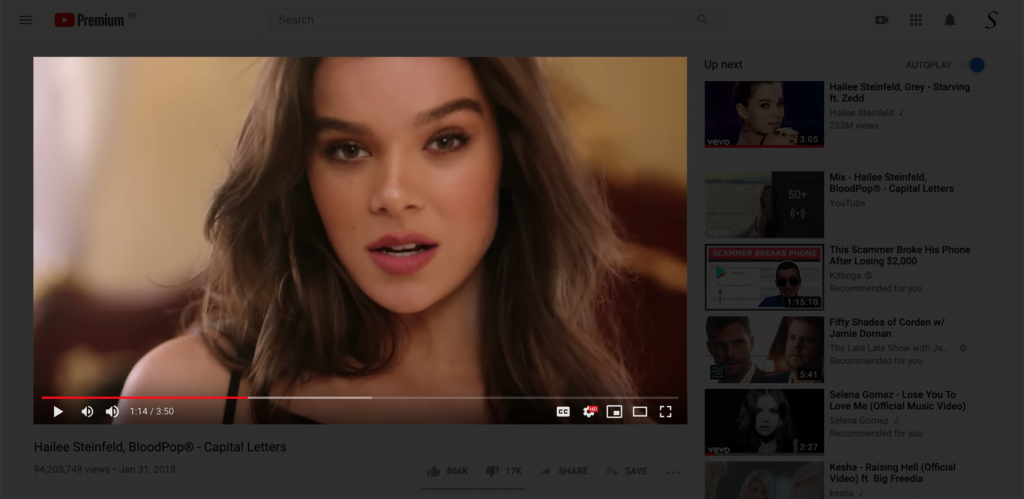 Download the Turn Off the Lights browser extension
Click right on the gray lamp button.
Click Options to open the Turn Off the Lights options page.
Click then on the first Basics tab.
Below that web page, scroll down until you see the topic YouTube and enable Auto HD checkbox.
Choose the "highres" in the selection box to get the highest YouTube video quality (1080p or even 4K) in your web browser.
Restart your web browser to receive the last settings modification.
In the Turn Off the Lights options page, you can also manually self the video quality on YouTube. You can choose between 144p, 240p, 360p, 480p, 720p, 1080p, 4k, and 8k.
Conclusion
In conclusion, YouTube Auto HD transforms your viewing experience. Embrace the clarity, troubleshoot issues effectively, and look forward to future developments in video streaming. Provide feedback to YouTube to contribute to the continuous improvement of this revolutionary feature.
FAQ
How to Disable YouTube Auto HD?
To disable YouTube Auto HD, go to Turn Off the Lights Options page, and navigate to the Basics tab. Scroll to the bottom of this web page, and uncheck the "YouTube AutoHD" option.
Is YouTube Auto HD Available on Mobile?
The Turn Off the Lights browser extension is available for all platforms and also for mobile and tablet. You can enable the extension in that mobile web browser.
Does YouTube Auto HD Affect Data Usage?
Yes, using Auto HD may increase data consumption due to higher video quality.
How to Check if a Video is in HD?
Look for the HD icon on the video player. If it's illuminated, the video is in HD.
What to Do if Auto HD is Not Working?
Try clearing your browser cache, switching browsers, or adjusting your video quality settings.