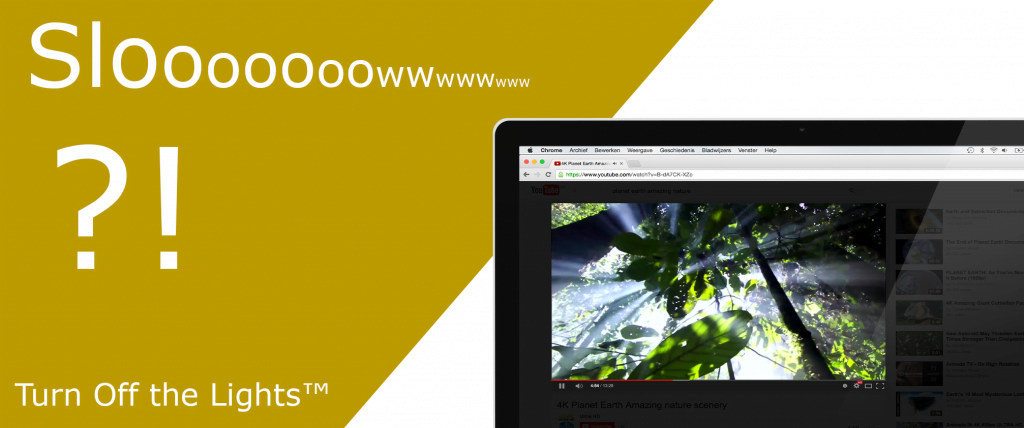 It is possible that when you enable the Dynamic Background feature in the Turn Off the Lights Options page, your internet web browser becomes slow. That is because some of the Dynamic Background features need more memory and use your video cart hardware to render this visual effect. Especially the Cloud and Space background, those will use your hardware (GPU process).
The Dynamic Background is a movable and vivid feature that brings animation on top of the dark layer. That creates a sense of smoothly and entertainment design.
Fix the slow browser extension
To solve this issue, disable this feature in the Turn Off the Lights Options page. Or upgrade your desktop or laptop computer (Windows, Mac, Chromebook).
Minimum System requirement for the Dynamic Background feature:
1 gigahertz (GHz) or faster processor
1 gigabyte (GB) RAM
Video Cart 128 megabyte (MB) or higher
Also, we recommend you to you the most secure internet web browser. Such as Google Chrome, where you have the latest improvement as a browser engine to render and load a W3.org website. In addition to the web browser, make sure you have the latest operating system update installed on your computer. That for Mac, Windows, and Linux:
macOS 10.12, 10.13, 10.14, 10.15
Windows 10
Ubuntu, Debian, Fedora, etc
---
Do you found technical, factual and grammatical errors on the Turn Off the Lights website?
You can report a technical problem using the Turn Off the Lights online technical error feedback form.
---