When you open a YouTube video you see a spinning loading bar or the play and pause always every second. Then mostly this issue is caused by another YouTube browser extension you are using together with Turn Off the Lights. To test what browser extension creates this conflict, disable the extension one by one (except Turn Off the Lights). And try to remove also your cookies and cache files.
How to clear cache and cookies
Review and follow the instructions provided by your browser:
How enabled YouTube Auto HD?
You can enable the YouTube auto HD feature by following the instruction here below: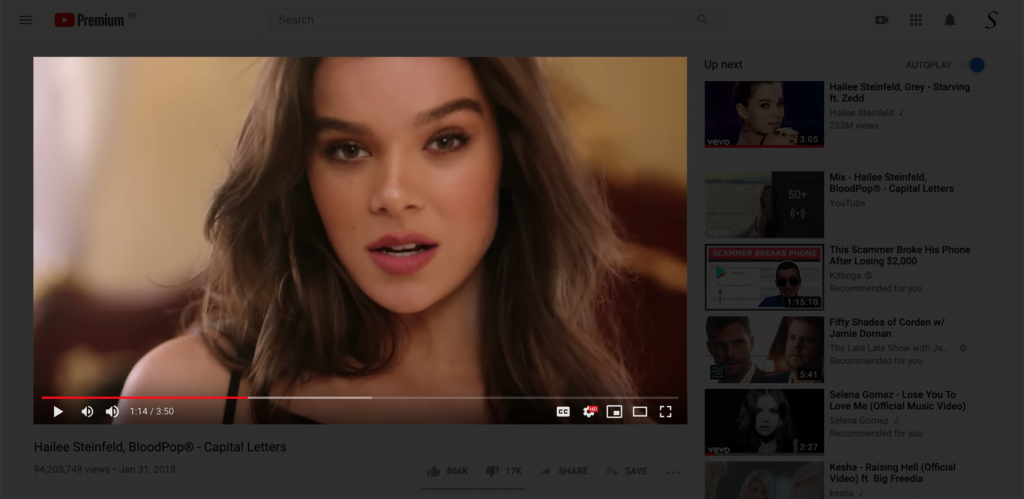 Download the Turn Off the Lights browser extension
Click right on the gray lamp button.
And click Options to open the Turn Off the Lights options page.
Click then on the first Basics tab.
Below that web page, enable the YouTube Auto HD checkbox.
And choose the "highres" in the selection box to get the highest YouTube video quality (1080p or even 4K) in your web browser.
Restart your web browser to receive the last settings modification.
In the Turn Off the Lights options page, you can choose also manually self the video quality on YouTube. You can choose between 240p, 360p, 480p, 720p, 1080p and 4k.