Remove this Chrome extension
If the gray lamp button is visible in your toolbar. Then the Turn Off the Lights Chrome extension is installed in your Chrome web browser. So to uninstall an extension and to remove it completely from the browser, follow the steps here below:
Click the Chrome menu ⋮ on the browser toolbar.
Click on the menu item More Tools.
Select Extensions.
Click the Remove button icon by the extension you'd like to completely remove.
A confirmation dialog appears, click Remove.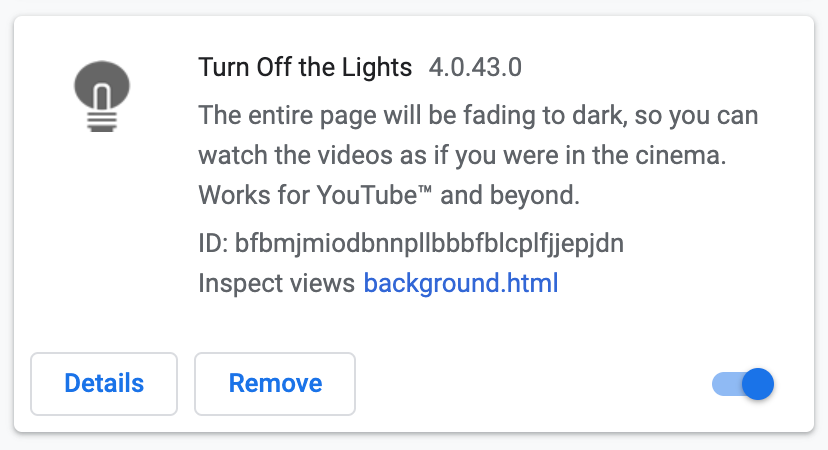 You can also temporarily turn off an extension by disabling it on the Extensions page.
---
Do you found technical, factual and grammatical errors on the Turn Off the Lights website?
You can report a technical problem using the
Turn Off the Lights online technical error feedback form
.
---