Do you love the free Turn Off the Lights extension for on your favorite web browser? Review and rate us Turn Off the Lights extension in the extension gallery so other users can read and discover also about this great tool for in his web browser. You can review the Turn Off the Lights extension for each web browser by going to this website and click then on the review button:
Rate 5 stars review
To help you further about how to rate and write a good review in the Turn Off the Lights extension, see here below few real testimonials of our Chromie users:
Pootie ★★★★★
It's rare to find anything that is free & so rewarding to use! Goes way beyond the core functionality you'd expect & does it in a way which shames typical stuff you'd be paying for!!

Dianne ★★★★★
What a great idea! This is an application whose time has come! I especially appreciate the ability to dim pages at night.
Thank you so much!!

Zach ★★★★★
I'm up late being a graphic designer sometimes taking a little time away or watching a tutorial on YouTube, what have you, and naturally having two 27″ monitors is not the friendliest on your eyes at 2:42 AM. This extension is a godsend 5/5

Barron ★★★★★
Mr Van Damme! You have made me one very happy man! I really love all your work…I have been in showbiz since I was just a child…I have met many facinating people…However, what knocks me out about you is the high tech genius meets the artsy, creative cool guy that you just always want to hang out with. Looking forward to your next projects or the new extension of your existing masterpieces. Stay safe and well…and maybe we just might meet at one of those dumb parties you have to go because of who we are and what we do…and we can turn off the lights and escape together. Much fondness. MAX

Stephen ★★★★★
Really need this one on my 27″ iMac, saves my eyes from all that bright white screen. Great job, thanks Stefan!
And there is more happy users.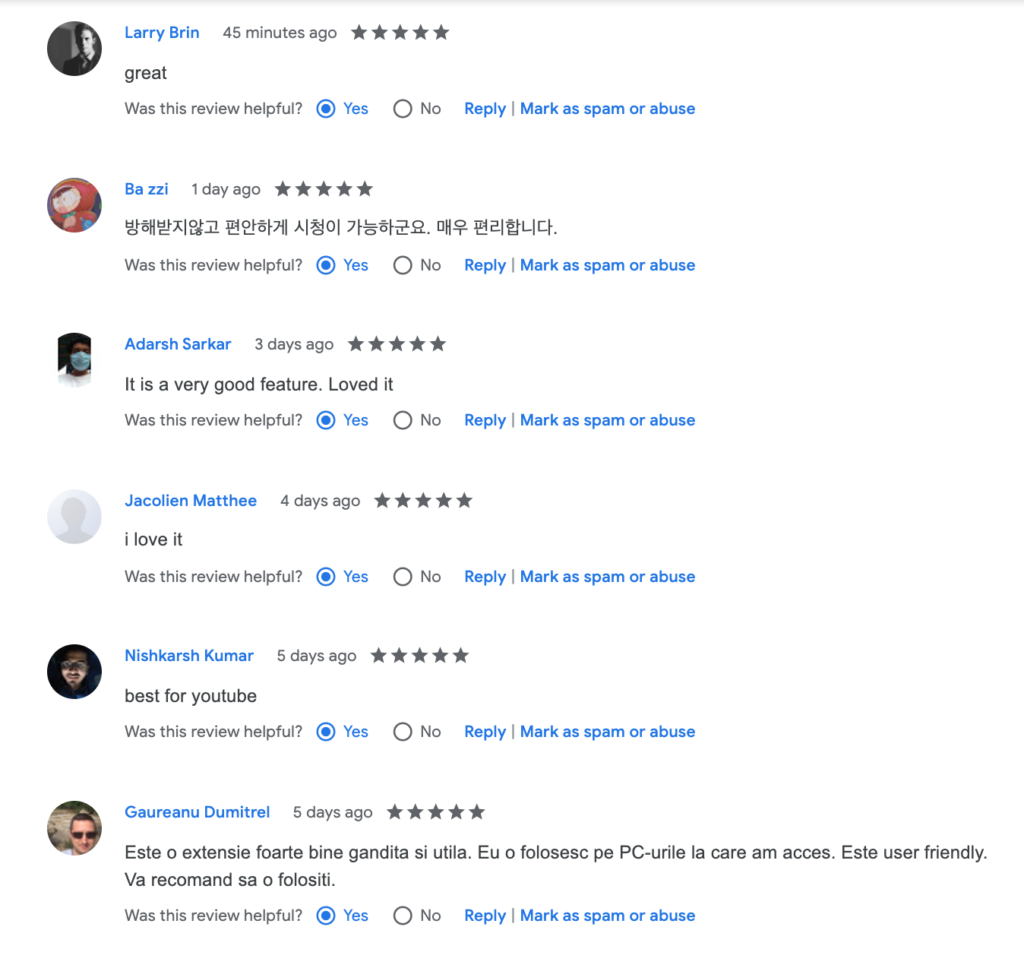 Also, you can share your review with friends, some web page has a share, tweet or Like button. So click on one or more share buttons to share this extension to your family and friends on your favorite social network. Also, ask your friends to rate this to 5 stars. By doing this you support the Turn Off the Lights project.