Turn Off the Lights is one of the most used Chrome and browser extensions. And there is no doubt due to the high number of users for this free extension, that this tool works on all websites included YouTube, Vimeo, Dailymotion, Youku, and many more.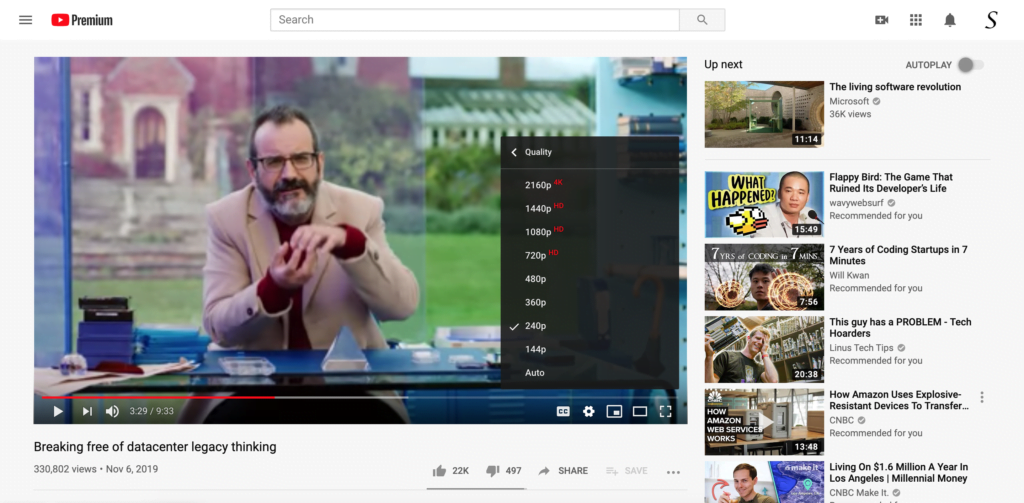 And it enhances your video experience like never done before. Where you can control the web. And that includes the features to play the video quality automatically on 240p.
Because if you are living in French Guiana, Indonesian, Mexico, Philippines, Suriname, Vietnam, in the continent of Africa, etc. You can be suffering from a slow internet connection. And you want to play videos at a lower frame to save your band limit (and battery use). Thanks to the Turn Off the Lights Browser extension, you forced to play the 240p as the default video quality. And you do not need to configure it every time on YouTube player.
How setup 240p as default video quality
Install the Turn Off the Lights browser extension that's available for Google Chrome, Firefox, Safari, Opera, Maxthon, Internet Explorer, Microsoft Edge, and Yandex
Click right on the gray lamp button
And click on the menu item Options
Now it opens the Turn Off the Lights options page and you see then that the Basics tab is active
Scroll down to the bottom of the web page, and enable the AutoHD feature
Enable the AutoHD checkbox and select 240p as default quality.