Get a black and Safari web browser is a good step to protect your eyes late at night. And make the web page more comfortable and healthy for your eyes. Below you see two free solutions to get you the best night experience you ever can install on your personal Mac computer, and your mobile device.
A. How to make Safari black on Mac
Here the instruction steps on how to make Safari black web browser on your macOS (Mojave, Catalina, Big Sur, and higher):
Open the Mac System Preferences from your Dock or from the Launchpad
In this window, tap on General
And in this window, you can change Appearance to Dark Mode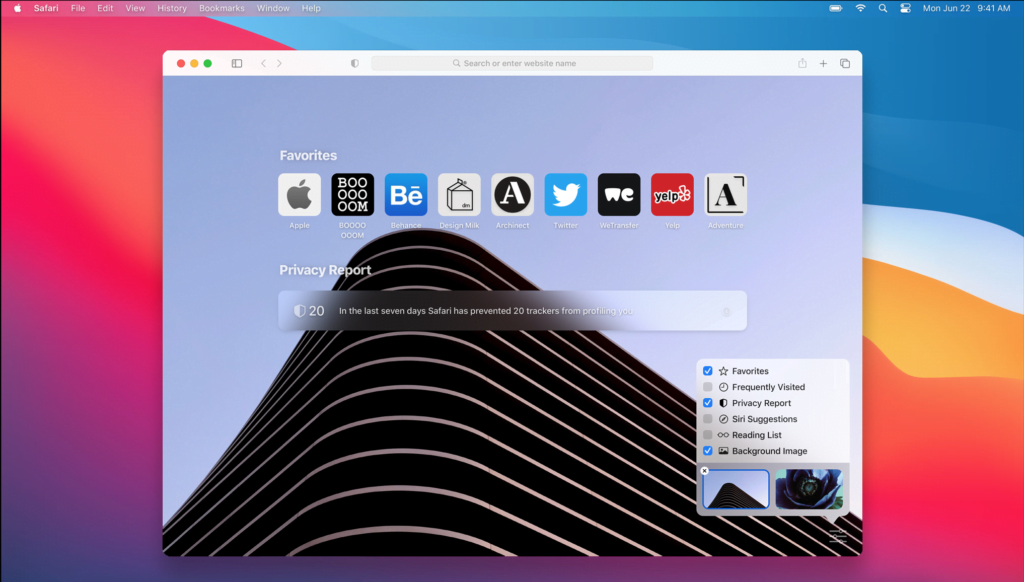 When this option is enabled, everything on your desktop will get a dark tin. And also your application such as Safari but also Finder, Calendar, Mail app.
B. How to make Safari black on iOS
You can enable the dark Safari by following the steps here below:
Open your Settings app
Select the menu item Display & Brightness
And below the topic appearance, tap the radio button Dark
The that is for all iOS devices such as iPhone, iPad, and iPod Touch.
Convert each web page in a night theme
To get for each website a dark background and the text in white as the color. You can install the Turn Off the Lights for Mobile app (available for iPhone and iPad). And install the Night Mode extension.
---
Did you find technical, factual or grammatical errors on the Turn Off the Lights website?
You can report a technical problem using the Turn Off the Lights online technical error feedback form.
---