Table of Contents
Introduction
Instagram is the place where you can take a photo, edit the beloved photo, and then share it with the rest of the world (or with your private and selected friends). Get the elegant Instagram Dark Mode, with a few simple and easy clicks. And that for in your internet web browsers such as Google Chrome or Firefox (and many other web browsers) you can get a dark mode by installing the Turn Off the Lights Browser extension and enabling the Night Mode feature. And at the same time safe battery life on your iOS 14 and Android phone device.
What is Instagram?
Instagram is a social media platform that allows users to share photos and videos, as well as to interact with others through likes, comments, and direct messaging. The platform, which was launched in 2010, is available as a free app on both iOS and Android and can be accessed on the web as well. Instagram is known for its use of filters and editing tools that allow users to enhance their photos and videos, and for its integration with other social media platforms such as Facebook.
The Easy and Best Solutions
A. Instagram Dark Mode for Web Browser
If you want Instagram Dark Mode PC or Mac enabled. Follow the steps here below to get this Instagram dark mode on your PC enabled in your favorite web browser:
Install the Turn Off the Lights Browser extension for your favorite internet web browser
When the installation is completed, open the Turn Off the Lights Options page by clicking right on the gray lamp button. And choose from the right-click menu the item Options
Select the Night Mode tab, and enable the first checkbox
See the result of the YouTube Instagram Dark Mode appearance: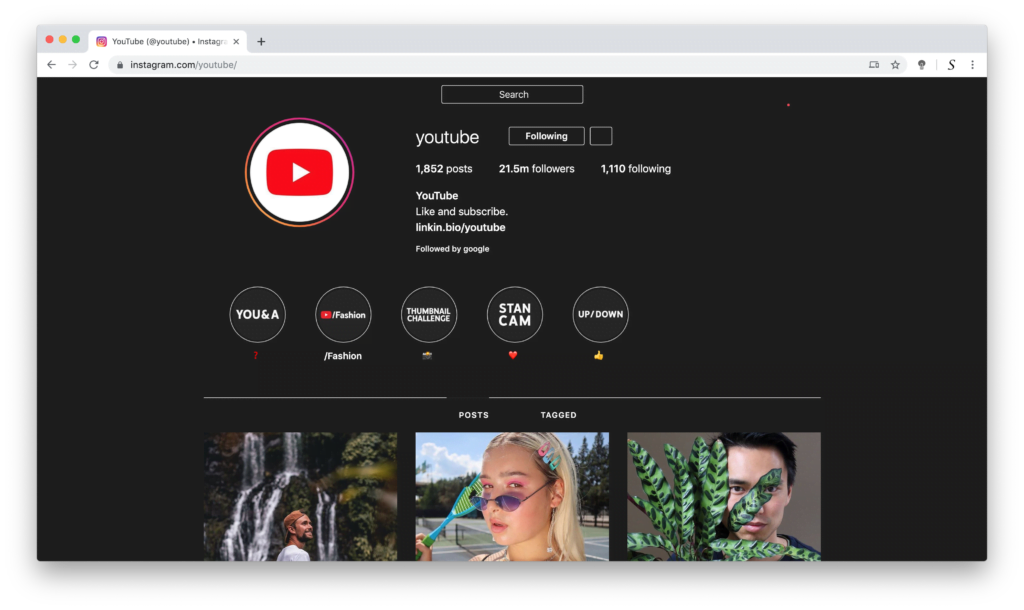 YouTube Video tutorial
B. Instagram dark mode for iPhone and iPad
There are two solutions that depend on the mobile operating system you are using now. If you are using iOS 13 or higher user on your personal iPhone or iPad. Please follow the steps here below:
Open Settings app
Tap on Screen and Brightness
Choose here from the Light radio button to Dark. And now the operating system and your application will have a dark user interface
And if you are using an older version, such as iOS 12. So please follows these phone settings steps to activate the Smart Invert method:
Open Settings
Navigate to General, then Accessibility, and select Display Accommodations
Tap Invert Colors, and choose between the Smart Invert and Classic Invert options. Select one, and the colors on your screen will invert. (The white background will become black, and black letters will appear as the white text color. Other colors and highlights will keep their original colors.)
Set up an Accessibility Shortcut so you can turn the feature on by tapping the Home button three times
C. Instagram dark mode for Android
To enable Instagram's dark mode for the phone running Android 10 or higher, simply follow these four steps:
Open your phone's settings
Scroll down to the topic Display
Activate the Dark theme toggle
Launch Instagram
As a result, now you can enjoy the Instagram night mode experience from your favorite web browser and on your iPhone or iPad, or Android. That is better for your eyes day and night.
For iOS and Android web browser users
If you want not to have only your Instagram website a dark theme on your personal phone, but also all your other social networks such as Facebook, Twitter, and Pinterest. Then you can get and install the free and useful 'Turn Off the Lights for Mobile' app on your personal Android and iOS device. That includes an option to convert all of your website into your custom Night Mode experience. So you get a comfortable experience for your eyes (day and night) and with no eye strain when reading a long white web page.
Furthermore, you can customize each color on your personal night theme so which makes it so personal and so delighted. From the settings page, in the Night Mode tab, you can change the color of the web page background, text, and hyperlink. And its harmonious color theme will be math and be the same on all the websites that you open on your device.
Conclusion
Hope that answer one of your questions about Instagram Dark Mode:
How activate Instagram dark mode PC?
How to turn on dark mode on Instagram?
how to make Instagram dark mode?
Does Instagram have a dark mode on desktop?
How do you change the background color on Instagram?
If you find it useful you can share the link on Facebook or share the link on Twitter. So your family, friends, or colleagues can know about this handy free tool.
---
Turn Off the Lights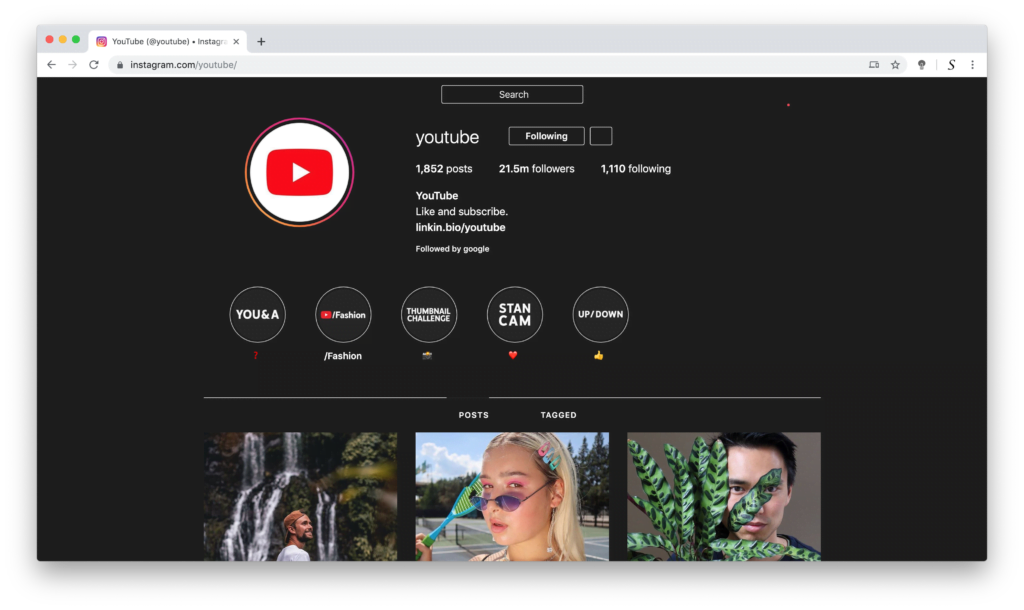 Free and Open-Source browser extension to customize your video and web browser in your favorite web browser
Price: 0.0
Price Currency: USD
Operating System: Google Chrome, Firefox, Opera, Microsoft Edge, Safari, Maxthon, Brave, Vivaldi, Cốc Cốc, Naver Whale, Samsung Internet, and Yandex
Application Category: Accessibility
---