Table of Contents
Introduction
Are you asking the question of how to install extension in Chrome Android? And then Imagine unlocking the full potential of your Chrome browser on Android—customization, efficiency, and enhanced features at your fingertips. Installing extensions on Chrome Android is your gateway to a personalized browsing experience. No need to wondering, it is already possible on Firefox web browser and Safari web browser.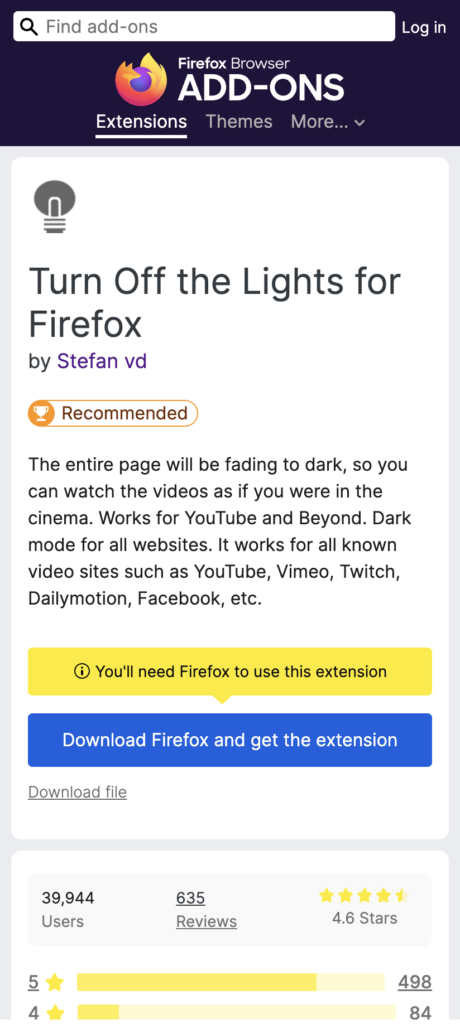 Why Chrome Android Extensions?
Chrome extensions aren't just for desktop users. They can transform your mobile browsing too. From ad blockers to productivity boosters, extensions empower you to tailor your Chrome Android experience.
Install Android Chrome extension
Currently, the only way to convert the Amazon website to Night Mode version. So you get an Amazon Dark mode Android version. That is to install the Firefox mobile web browser or Kiwi web browser (Chromium) or Yandex web browser. And install the Turn Off the Lights browser extension. Then open the Turn Off the Lights Options page, and enable the Night Mode feature. Follow the 3 instruction steps on how you can get started to get a Night Mode ready on your device:
Download the web browser app from the Google Play Store such as:
Firefox on Google Play Store
Kiwi on Google Play Store
Yandex on Google Play Store
Then open the browser gallery and search for the extension name "Turn Off the Lights". And install it. Or navigate to the Turn Off the Lights home page and click the big blue download button
Next, open the Turn Off the Lights Options page, and in the Night Mode tab enable the night switch or the long deep press function to activate the Night Mode on the current web page.
How to Manage Installed Extensions
Effortlessly manage your extensions by accessing the "Extensions" menu in Chrome settings. Enable, disable, or remove extensions as needed.
Uninstalling Extensions on Chrome Android
If an extension doesn't meet expectations, uninstall it. Simply long-press the extension icon, select "Remove from Chrome," and bid it farewell.
Tips for a Smooth Experience
Keep Extensions Updated: Regularly update your extensions for optimal performance.
Mind Battery Usage: Some extensions may impact battery life. Monitor usage in Chrome settings.
Explore New Additions: The Chrome Web Store continually adds innovative extensions. Stay updated for fresh features.
Conclusion
Embark on a journey to elevate your Chrome Android experience. Installing extensions opens doors to a world of possibilities, customization, and enhanced functionality. Choose wisely, explore freely, and enjoy a personalized browsing adventure.
Hope that will answer one of your questions here below:
How to install extension in Chrome Android
Where to find and how to install extension in Chrome Android
Uninstall the How to install extension in Chrome Android
FAQ about How to install extension in Chrome Android
Can I install extensions on any Android device?
Chrome Android extensions are compatible with most Android devices, ensuring a widespread user base.
Are extensions safe to use?
Stick to reputable extensions from the Chrome Web Store to ensure security and reliability.
Do extensions impact browsing speed?
Well-optimized extensions typically have minimal impact on browsing speed.
Can I install extensions without a Google account?
A Google account is not required for accessing the Chrome Web Store and installing extensions.
What if an extension is not working correctly?
Check for updates, ensure compatibility, and, if needed, reach out to the extension's support for assistance.
Are there extensions for offline use?
While most extensions require an internet connection, some are designed for offline functionality. Check extension details for specifics.
How to install extension in Chrome Android?
If you want to know how to install extension in Chrome Android. It is very easy process. You download the browser extension from the add-on gallery and tap on install.