Table of Contents
Introduction
Do you need a YouTube HD Chrome extension? Then you are on the correct help page that to your YouTube HD Chrome extension.
Turn Off the Lights Browser extension has this useful option available since the year 2009. So you get automatically play the highest video quality on the YouTube website and the embedded YouTube video players. Furthermore, you can choose yourself from the list of the quality you want for the YouTube video player. You can choose between 4320p (8k), 2880p (5k), 2160p (4k), 11440op, 1080p, 720p, 480p, 360p, 240p, 144p and default from the context menu. So you are in control of the video quality, and you can decrease the high server use to protect against the climate change issue. Because you will use less CO2 emissions to watch that YouTube video.
How to enable the YouTube HD Chrome Extension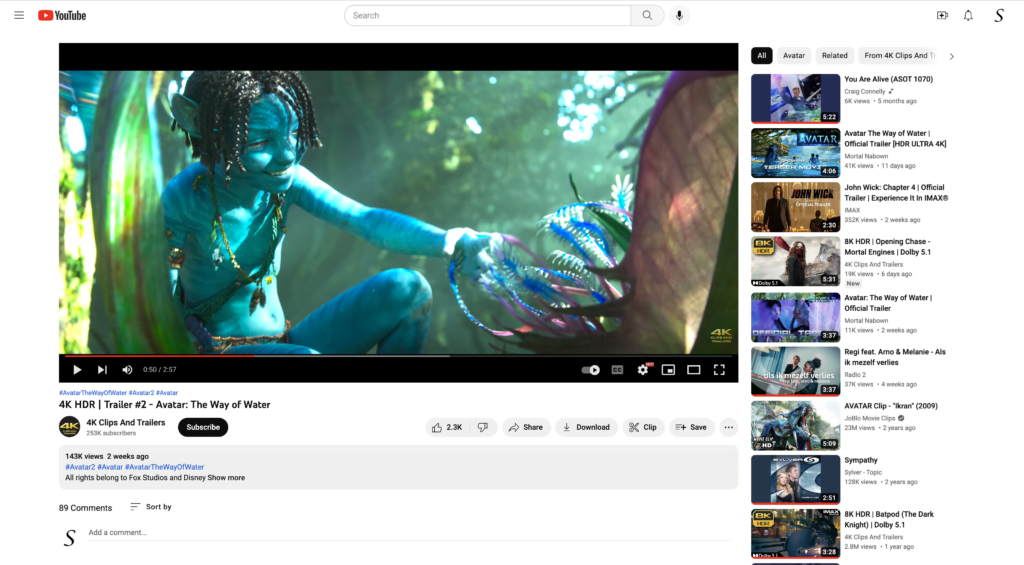 To enable this AutoHD feature in your favorite web browser, you must install the free Turn Off the Lights browser extension that can be found on this official Turn Off the Lights website.
Download the Turn Off the Lights browser extension
Right-click on the gray lamp button in your Chrome web browser
You see a context menu show up and click on the Options item
Now it opens the Turn Off the Lights Options page, and scroll to the bottom of the web page until you see the topic YouTube
a) Enable the checkbox Automatically set the quality of the YouTube videos
b) and choose the quality you want from the list

YouTube video tutorial
Hope that will answer one of your questions about how to fix bad video quality:
How to fix bad video quality on YouTube video websites?
Can I force the YouTube AutoHD up to 8K automatically?
How to change the YouTube video quality?
Now you can enjoy the comfortable video experience you wanted. Such as video hosting on YouTube. If you find it useful you can share the link on Facebook or share the link on Twitter. So your family, friends, or colleagues can know how to get the highest video quality.