The most beastly YouTube options for Google Chrome can be found here on this web page. The Turn Off the Lights Browser extension is the ultimate tool. That is designed and engineered for video lovers and YouTube users. The free browser extension is also available for other major web browsers such as Firefox, Opera, Safari, Maxthon, and Microsoft Edge.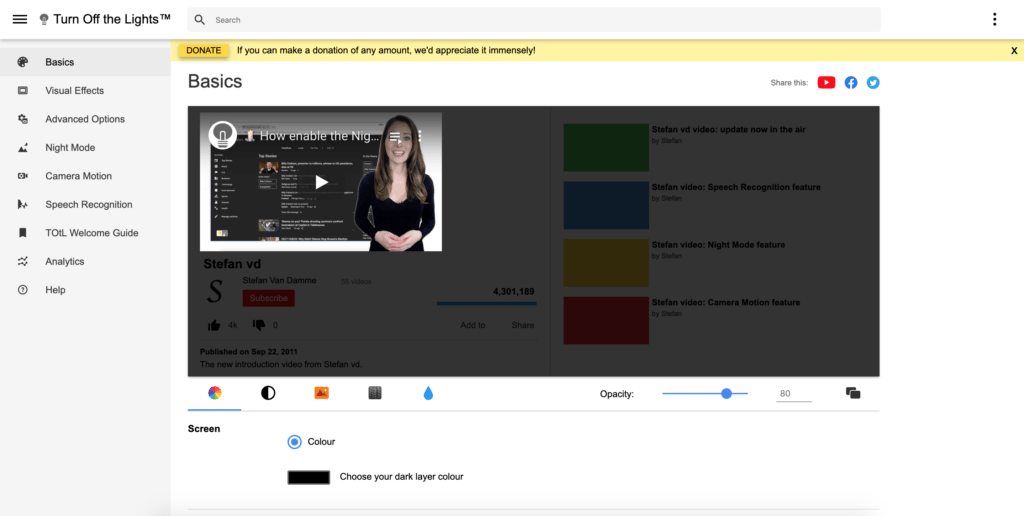 YouTube Options for Google Chrome
You can download the Turn Off the Lights on the Chrome web store. And it is also available on the official Turn Off the Lights website.
If you installed for the first time the Chrome extension, you can dim the web page with a single click on the gray lamp button. And with a double click on the gray lamp button, you will get the quick settings panel. However, when you open the Turn Off the Lights Options page you can tweak the YouTube web page even further. Such as the option to show a glow effect around the playing YouTube video. Or enable the option to get a full High Definition video automatically. Or enable the way to get a dark web page with the Night Mode feature. And you can enable many more options on the Turn Off the Lights Options page.
YouTube video