Are you looking for the best and most ultimate YouTube Extension for Chrome? Then you are on the correct web page because the Turn Off the Lights browser extension is one of the first and most used YouTube extensions. And that since the first release on 15 December 2009 on the Chrome web store.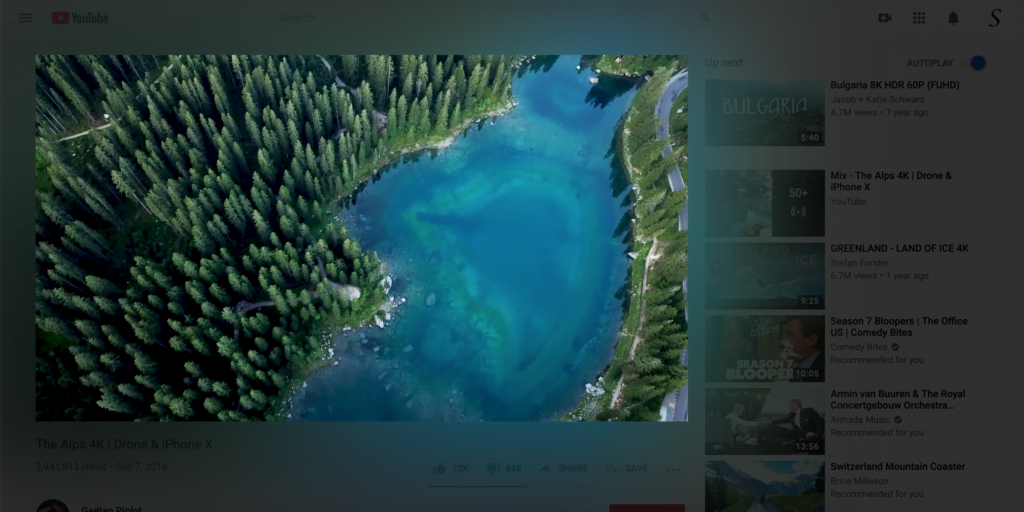 Turn Off the Lights is the most simple, easy, and powerful Chrome extension. When you install this Chrome extension in your Chrome web browser, it adds a gray lamp button in your web browser toolbar. And with a single click, it dims the web page and highlights the video player (if it is available on this page). And when you click double on this gray lamp, you get the quick settings panel. That with four tabs inside in panel, one is the Color palette, Night Mode, Atmosphere Lighting and your Analytic. Here you can tweak fast your favorite features.
How to get the YouTube extension for Chrome
Open the Turn Off the Lights Chrome Web Store page.
Click on the big blue "Download" button that you will see on the top right of that web page.
When the Chrome extension installation is complete, you will see the gray lamp button in the toolbar. That is right of your Omnibox bar.
Useful and 100% customizable
If you do not like the black color or the opacity is too light. You can tweak everything on the Turn Off the Lights Options page. And if you change a checkbox or change the dark color. Everything is automatically saved, there is no save button needed. However, you can reset the settings on the Advanced Options page, and at the bottom of this page, you see a reset button to reset the settings.
If you ever have any additional questions, feedback, or suggestions. The Turn Off the Lights Support team is always here to help you, so you get the best web experience day and night. And that without any disturbing element on the front of you. You can contact us on the official Turn Off the Lights support page.