Dark Theme for Chrome: Expert Guide
Simplicity in Chrome extension but also simplicity in the best dark Chrome theme for your Chrome web browser. Besides the Turn Off the Lights Chrome extension, we created also this beautiful and high-quality Dark Chrome theme for your Google Chrome web browser. That makes your web browser dark from the inside but also from the outside.
Welcome to our blog, where we provide expert advice on getting the best dark theme for Google Chrome. Our team of experienced developers and designers has been working with Chrome extensions for years and has a wealth of knowledge on the subject. In this guide, we will be sharing our top tips and tricks for installing and customizing the perfect dark theme for your browsing experience. We have also included a list of reputable sources for further reading and research. Trust us, with our help, you'll be browsing in style in no time.
Design
It is for many reasons this is the best dark Chrome theme for your web browser. It is simple and coherent. It is one beautiful dark theme (dark skin) for your Chrome web browser. That has more than 500 000 users online according to the Chrome web store. And it is simple and coherent with the Turn Off the Lights Browser extension style. Here the high-quality theme uses not the shining black as the background and frame color. Because this reflects everything back to you. But it is a darkness theme with 80% black as the background color.
This dark mode theme is very convenient for eye strain during the night. Download the darkness theme now in your Google Chrome web browser!
Where to download this Dark Chrome Theme?
Follow the instructions steps here below to get this Chrome theme in your Google Chrome web browser:
Click on the blue Add to Chrome button
Now instantly you will see the new Dark Chrome theme installed in your Google Chrome web browser
The Chrome theme is for each platform, that includes on Windows, Mac, and Linux. And is only available on the desktop web browser. And not on mobile platforms such as iOS and Android.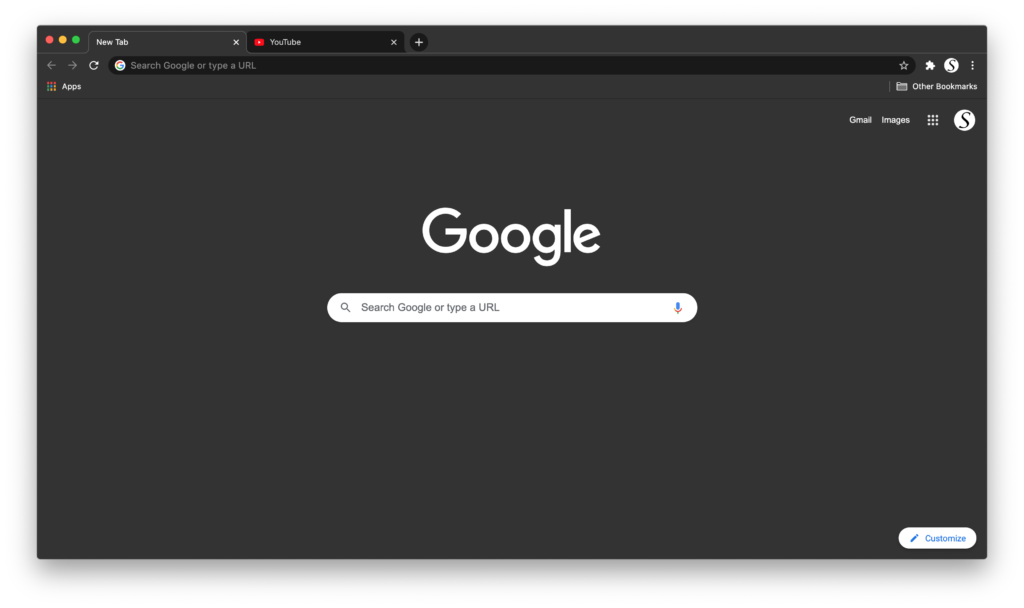 Video Tutorial
If you do not like to read the instruction steps, or you a stuck on a step. Here is a brief overview in this YouTube video tutorial on how to get and install the best most wanted Dark Theme in the Google Chrome web browser.
Features Dark Chrome Theme
Omnibox or address bar does have a dark background that will disturb the user
The User Interface (UI) has a solid #383838 background color or 80% black
Frame color and border match with the user interface background
With the menu item and button text in white #ffffff as color
Inactive tabs are jet darker than the foreground tabs
Uninstall Dark Chrome Theme
If you want to uninstall and remove the Dark Chrome theme, you can do this by following these steps:
Open the Google Chrome web browser, and click on the Chrome menu icon or better know as the 3 dots icon
Select in this menu the item Settings
The Chrome settings page shows up and scrolls down until you see the topic Appearance
Click here on the button Reset to default to get back your bright light default Chrome theme
Video Tutorial
If you like the free and beautiful dark Chrome theme, do not forget to make a small contribution to keep it available for everyone who uses the Google Chrome web browser. And share this theme with your family, friends, and colleagues.
Dark Mode on all websites (and not the user interface)
If you want to extend this dark mode experience in the website content itself, and not only on the web browser window. Then you must install the Turn Off the Lights browser extension, which adjusts the color of each website to your dark mode theme color. That is harmonious same for all websites. And hereby you can choose the color your want to see, which includes the background, text, hyperlink, button, and button border.
Conclusion
Hope that answers one of your questions about the Dark Google Chrome Theme:
How to activate the dark Chrome theme?
How do I make Google Chrome Dark?
Is there a dark theme for Chrome?
How to enable a dark theme for Chrome?
If you find it useful to get your Chrome in Dark Mode, then you can share the link on Facebook or share the link on Twitter. So your family, friends, or colleagues can know about this handy news tip.
Summary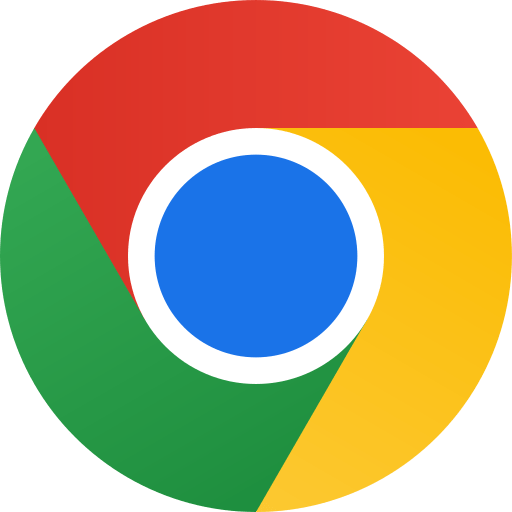 Author Rating
Software Name
Dark Theme for Google Chrome
Operating System
Software Category
Price
Landing Page