Table of Contents
Introduction
Google Photos is a service from the Google company (sub-company from the main Alphabets Inc. company). This application provides you with a way to browse and edit your photos from your mobile device. And this service does not provide you with a built-in Google Photos Dark Mode on the platform. But there is a solution to this problem.
Platform to get Google Dark Mode
Android
To get this Dark Mode experience on Android, follow the steps here below:
Open the Settings app
Tap "Display" and then toggle on the "Dark theme" switch
Now the complete Android Operating System is in Dark Mode and that includes the Google Photos app
iOS
There is a dedicated option to get Dark Mode on iOS (iPhone and iPad). But this can help you get the same dark mode experience on Google Photos:
Open your iPhone/iPad Settings app
Navigate to > Control Center > Customize Controls
From this screen, add Dark Mode to the list of active controls
Now go to the control panel, and enable the Dark Mode toggle button, and all pages will be in Dark Mode including the Google Photos app
Web
However, on the web, there is no solution to get the Dark mode version. That is why the Turn Off the Lights browser extension jumps herein. You can customize the website to your favorite dark mode color.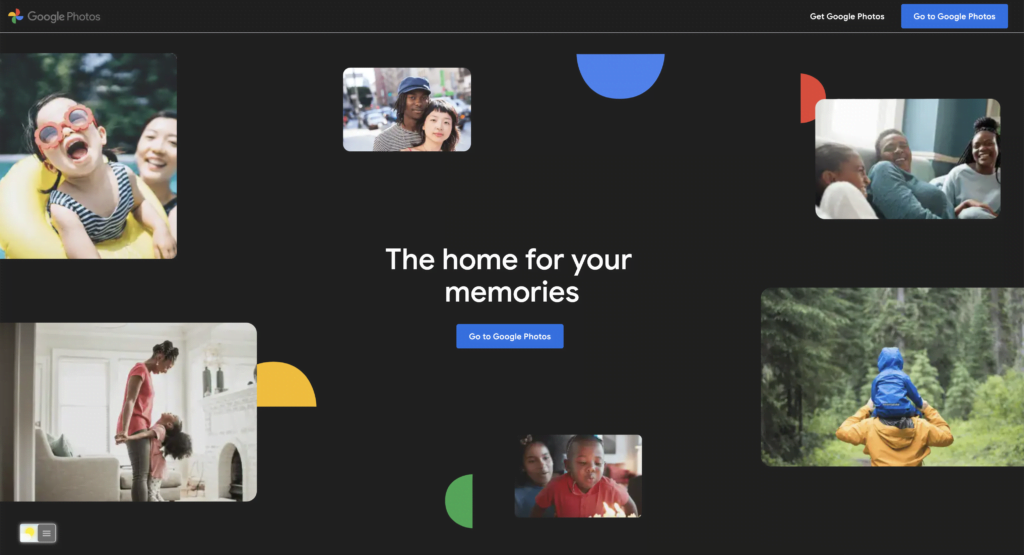 Activate Google Photos Dark Mode with the free browser extension
Download the free and Open-Source Turn Off the Lights browser extension
Click right on the gray lamp button and select Options in the menu item
The Turn Off the Lights Options page shows up and select the tab Night Mode
Enable here the Night switch or the long-press feature to activate the night mode on the current web page
Steps to activate Google Photos Dark Mode (iOS web browser)
If you want to keep it always enabled in our Safari web browser on iOS and iPadOS. See this YouTube video tutorial on how to enable the Night Owl feature:
If you need any assistance or feedback to improve this free and Open-Source browser extension. You can always contact us on the support form here on the left side.
Conclusion
Activate dark mode for Google Photos dark mode desktop
How do I make Google Photos Black?
Is there a dark mode for Google Photos?
How to enable dark mode for Google Photos?
Google Photos dark mode windows 10/11