If you are looking for the best Google Chrome dark theme. Then doesn't look further on the internet. The Turn Off the Lights team designed and engineered the best dark theme that matches with your Google Chrome web browser. It so delighted that make you browse the web each day more and more.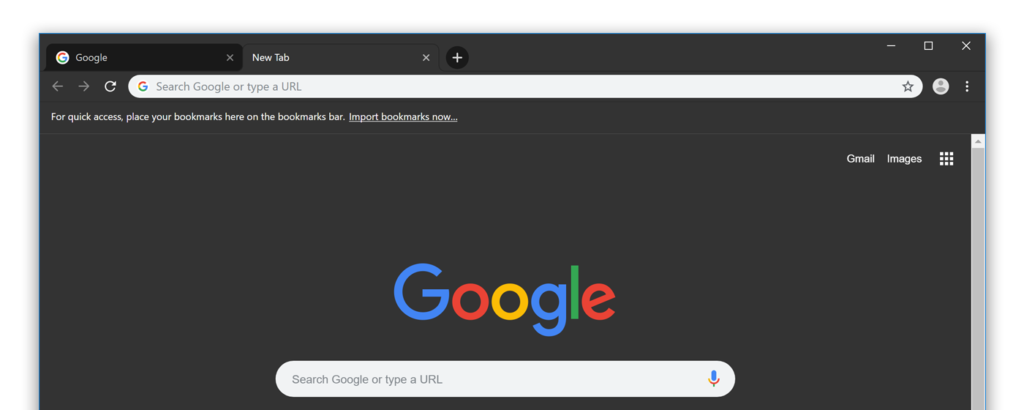 It's one beautiful dark theme (dark skin) for your Chrome web browser. It's simple and coherent that with the Turn Off the Lights Browser extension style. That material design of this dark color version make it browse the web each day, and it so outstanding and comfortable for your eyes.
Here the high-quality theme uses not the shining black as background and frame color. Because this reflects everything back to you. That is why darkness theme has an 80% black background as a color, this extends with the same dark color as the 'light off' layer in the Turn Off the Lights Browser extension. This dark mode theme is very convenient for eye strain during the night.
Solution install Dark Theme
You can download this Dark theme from the official Chrome web store. Where you can download also themes to personalize your web browser. Here the instruction steps on how to get this theme:
Open your Google Chrome web browser and navigate to this Google Chrome Dark Theme from the Chrome web store
Click on the big blue download button that you can find on the top right of that web page
And within seconds is your new Chrome theme installed in the Google Chrome web browser.
And if you want to restore back to the previous default gray theme from Google. You can do that by going to the Chrome settings page, and search for the topic Theme. Here you will see a gray button to reset the theme to the default theme.
---
Do you found technical, factual and grammatical errors on the Turn Off the Lights website?
You can report a technical problem using the
Turn Off the Lights online technical error feedback form
.
---