Are you looking for a Google Analytics Dark Theme? Well, Google does not have a dark theme for that website. But show you only the regular white background website with the orange menu bar on the top.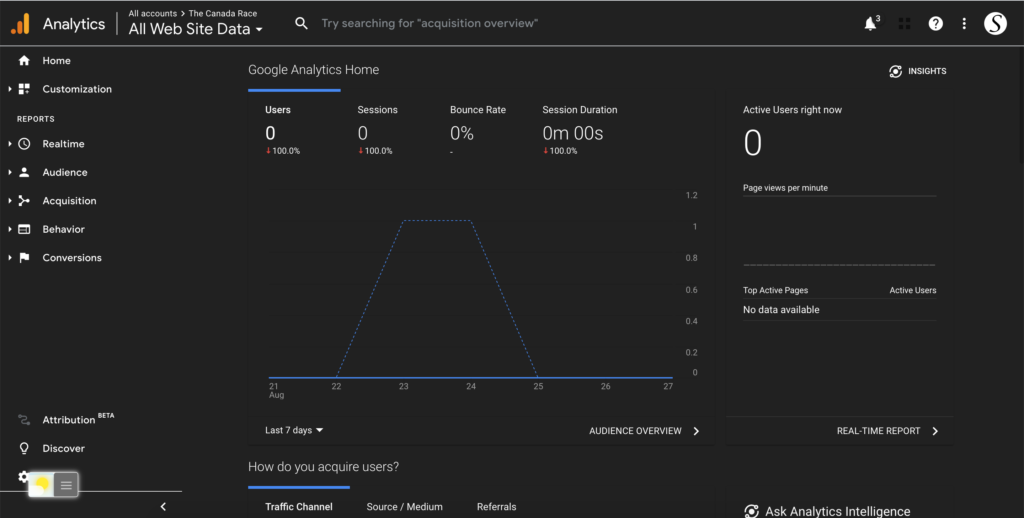 The most useful and simple Turn Off the Lights browser extension can convert any websites in a night theme. That with the help of the night switch that is added on the web page. Or the mouse gesture from the Double Click popup menu. The free browser extension is available for all major web browsers such as Google Chrome, Firefox, Opera, Safari, and Microsoft Edge.
Enable Google Analytics Dark Theme
To get this feature enabled, you must follow the instruction steps here below:
Install the Turn Off the Lights browser extension from this official website
When the installation is completed, open the Turn Off the Lights Options page by clicking right on the gray lamp button and select the menu item Options
From the sidebar click on the tab Night Mode
And enable the first checkbox you see on this page
When you open then your Google Analytics account page, you see a small night switch visible. And with a single click on this switch it will activate the Night Mode version of this website.
YouTube video tutorial
How to enable Night Mode on any websites
How to activate Night Mode with Double-Click