Table of Contents
Introduction
You do not need a separate CSS file to fix your dark reader myanimelist fix. You can get the Turn Off the Lights browser extension. It is the only browser extension that is FREE on all platforms and no payment is needed that includes also iPhone and iPad.
What is MyAnimeList?
MyAnimeList, often abbreviated as MAL, is a social networking and anime/manga cataloging website. It allows users to create, track and share their anime and manga watching progress, reviews, and recommendations. MyAnimeList also provides a database of anime and manga information and news, as well as user-generated rankings and discussions. It is one of the largest anime and manga communities on the internet, attracting a large number of anime and manga fans from around the world.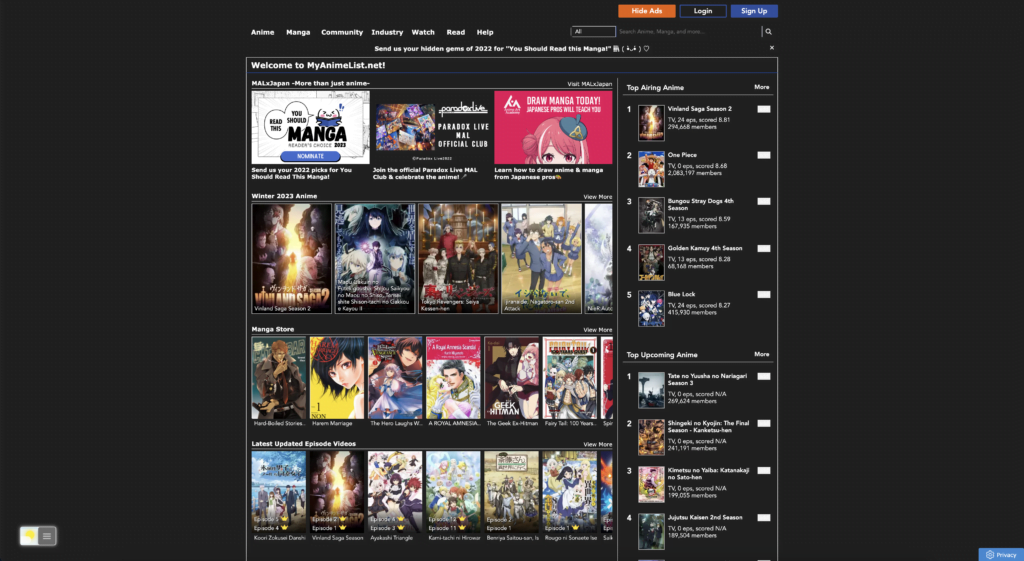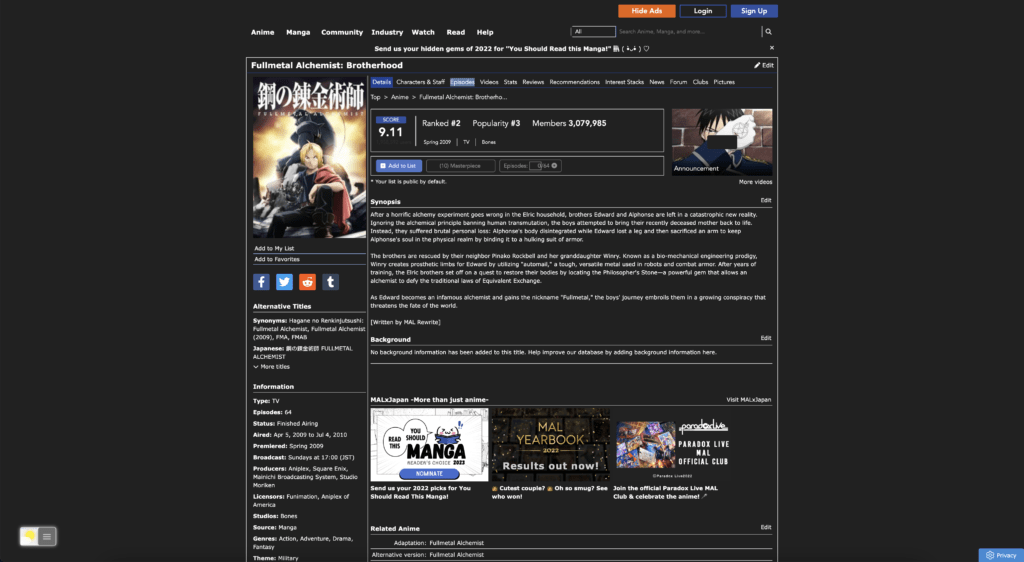 Solve
dark reader myanimelist fix that with the free Dark Mode browser extension

For regular desktop internet users, you can get also this myanimelist Night Mode version on your favorite web browser. That is with the Night Mode option in the Turn Off the Lights Browser extension. Follow the steps below on how to enable this free solution in your web browser:
Download the free and Open-Source Turn Off the Lights browser extension
Click right on the gray lamp button and select Options in the menu item
The Turn Off the Lights Options page shows up and select the tab Night Mode
Enable here the Night switch or the long-press feature to activate the night mode on the current web page
In addition, you can customize the website background, text, and hyperlink colors. So you can make it personal to your night theme style.
Note: Dark Reader is a third-party browser extension, and issues with specific websites can vary.
Conclusion
Is there dark mode in MyAnimeList?
How do I change my theme on MyAnimeList?
Activate dark reader myanimelist fix?
How do I make the dark reader myanimelist fix?
How to solve dark reader myanimelist fix?