Here you can get the ultimate and free dark mode extension tool to protect your eyes late at night. So stop the bright light shining to your faces. Because too bright light can give you concentration issues, health issues, etc. And with a dark mode, it decreases the nits use on your LED and LCD screen so you save some battery energy (if you use a laptop). In addition, that it is free this browser extension is also Open-Source so you can take a look at the code work. And submit an issue if you found a problem with a website.
For example the Dark Mode enabled on the Wikipedia website.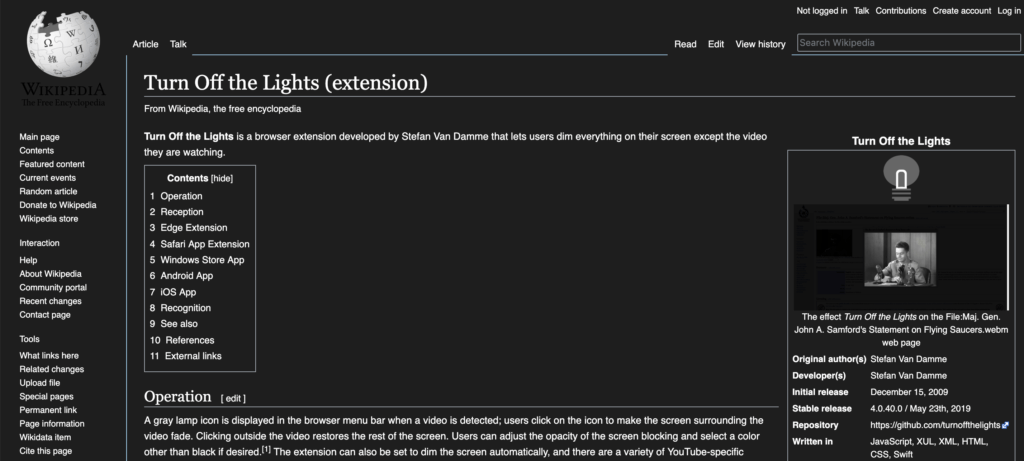 Dark Mode Browser extension
With the useful FREE and Open-Source Turn Off the Lights Browser extension, you can dim the web page by one single click on the lamp button. Or enable the option to automatically dim the web page on a certain time. To get started, download the amazing dark mode extension for your current web browser:
And Dark Mode browser extension is also available for any other Chromium web browsers
---
Did you find technical, factual or grammatical errors on the Turn Off the Lights website?
You can report a technical problem using the Turn Off the Lights online technical error feedback form.
---