If you see an amazing Chrome extension, and you are looking on how to get that Chrome extension on edge Chromium web browser? Therefore, this help page will help you on how you can install any Chrome extensions in the latest and new Microsoft Edge web browser.
Microsoft Edge (Chromium)
On December 2018 Microsoft announced that the will move his HTMLEdge engine to the Chromium (Blink) technology as the web browser. So users have better compatibility with all websites and web standard features.
Later that upcoming year, Microsoft Edge Insider Addon went public on 14 March 2018. And here you can get the official Turn Off the Lights for Microsoft Edge extension as one of the 100 hundred hosted Edge extensions on the Microsoft Inside Edge store. The official Turn Off the Lights for Microsoft Edge can be downloaded on this website: https://microsoftedge.microsoft.com/insider-addons/detail/fmamkbgpnienhphflfdamlhnljffjdgm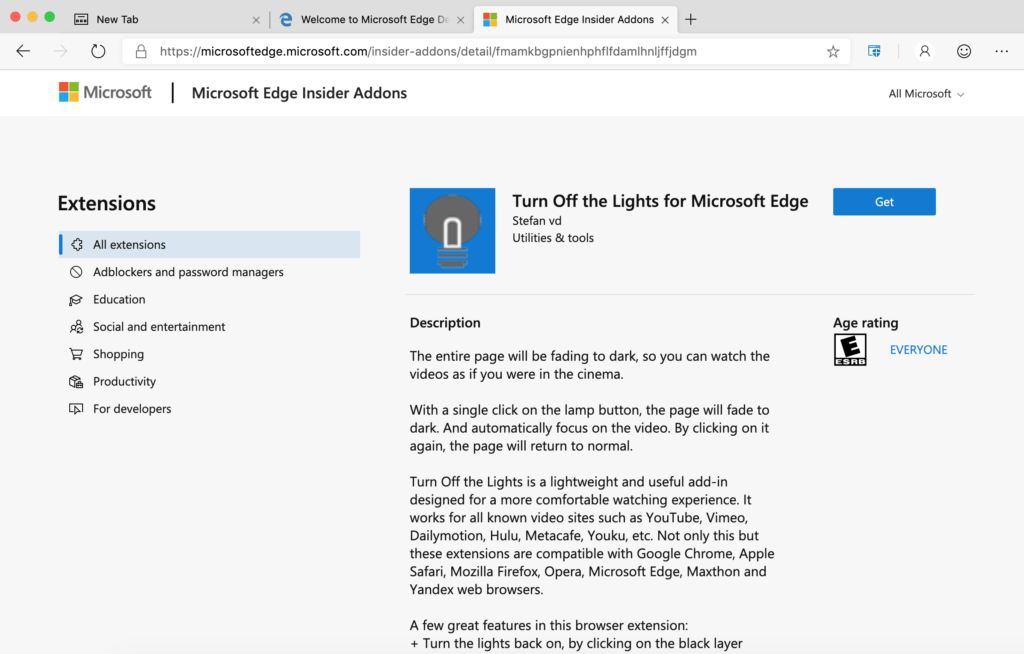 The Solution to install Chrome extensions on Microsoft Edge web browser?
Open your Microsoft Edge web browser (on your Windows on Mac computer)
And click on the horizontal 3 dots icon
The menu shows up, and select the Extensions menu item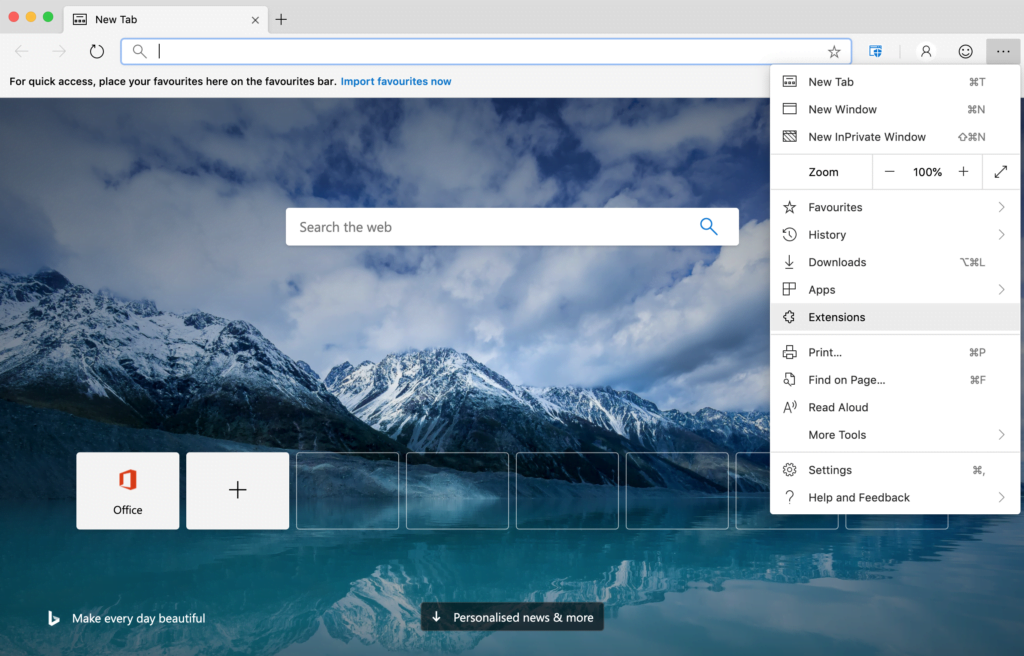 The Extensions page show up, and so here you can click on the blue hyperlink "Get extensions from Microsoft Store". Where you can download all the useful official extensions that Microsoft approved for his web browser.
To get install extensions from other sources such as Chrome web Store, follow the steps here below:
Click on the switch "Allow extensions from other stores."
A popup window will show up, and click on the blue Allow button to allow this setting change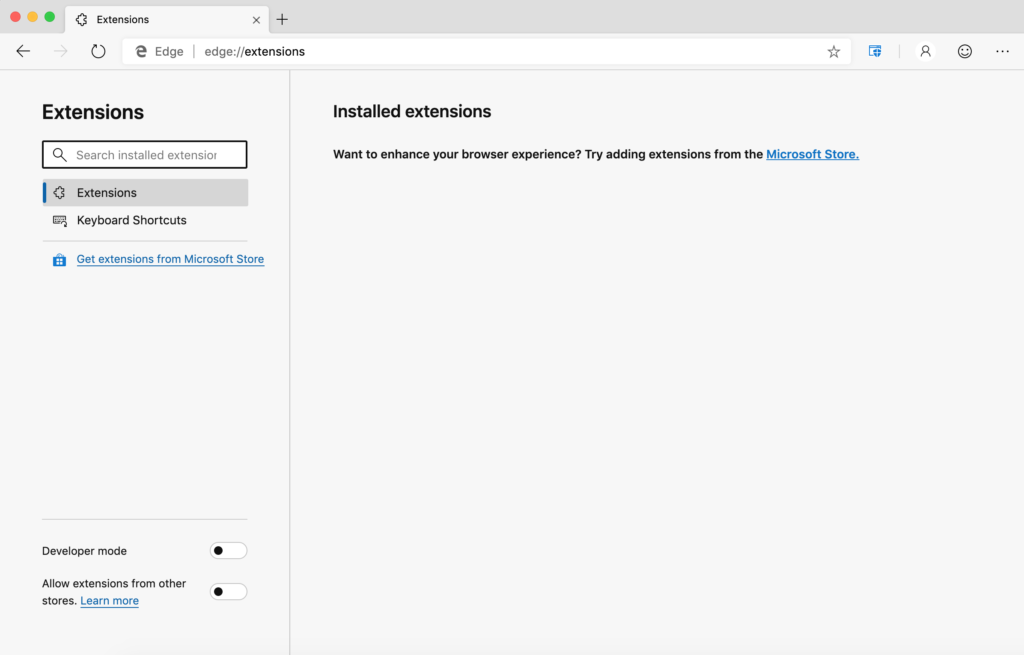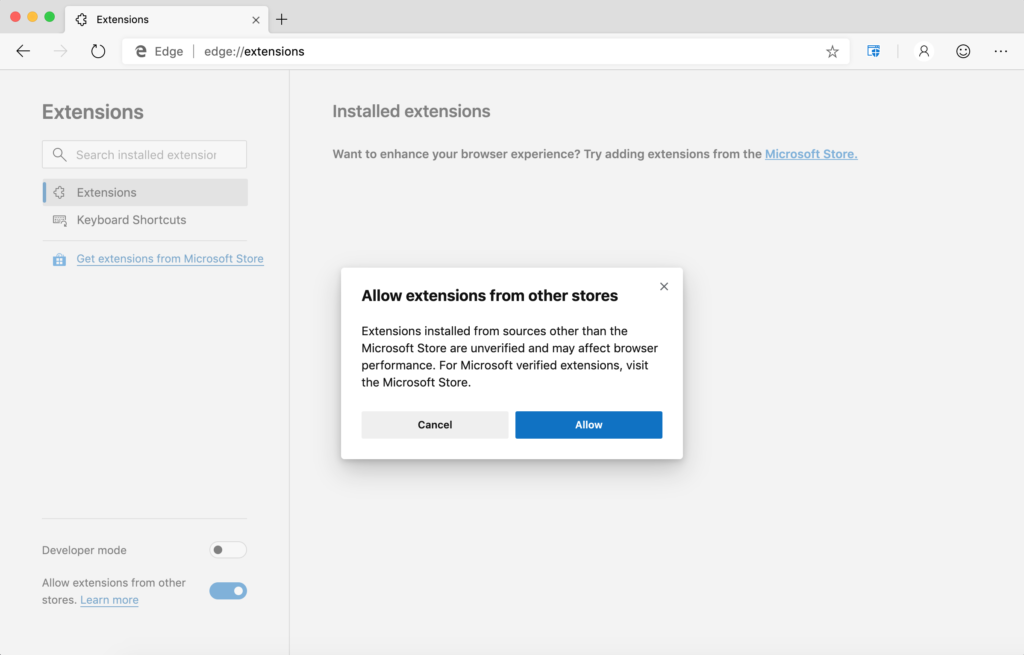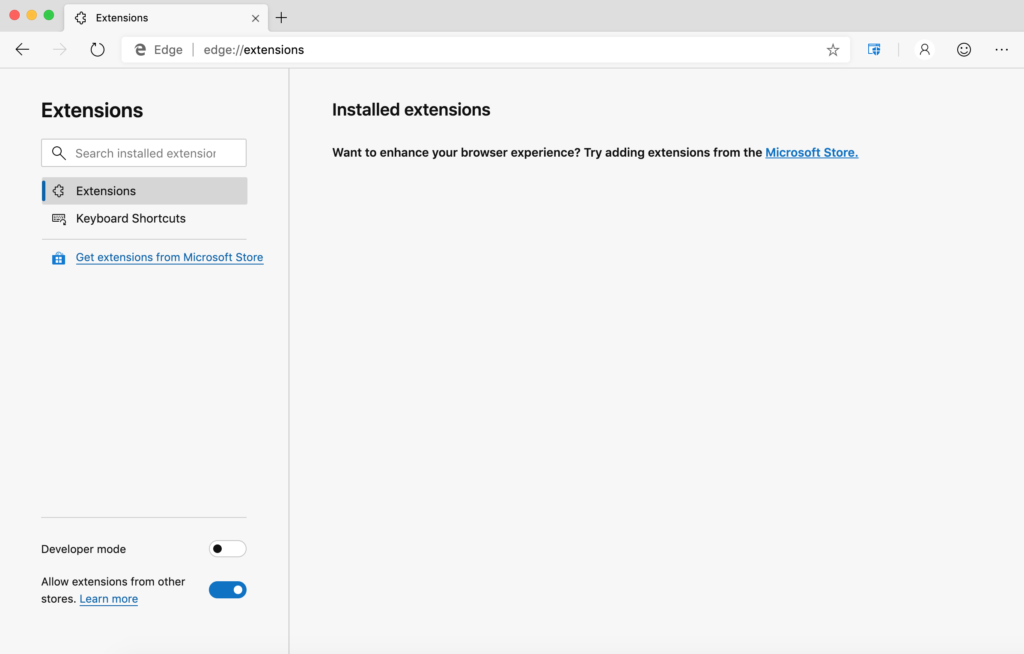 When you open now a Chrome web store page, such as the most popular Turn Off the Lights Chrome extension. As a result, you will see it add a blue bar on the top of the website, to let you know that you can download extensions from this store. So with one single click on the "Add to Chrome" blue button. Then it will install the Turn Off the Lights Chrome extension in your Chrome web browser.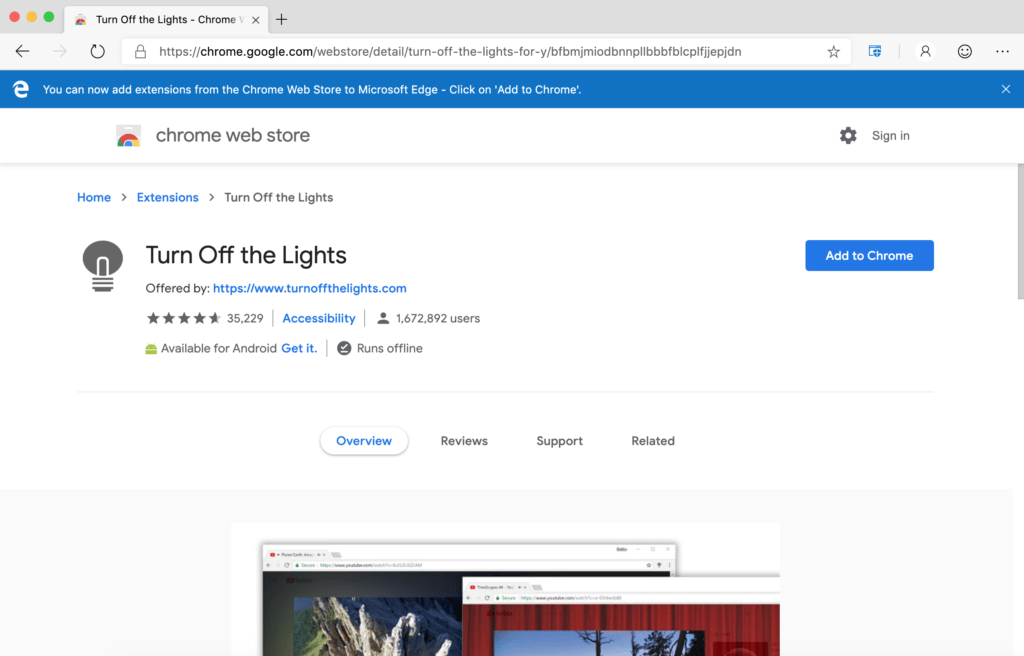 If you can not see this blue button, make sure you have the latest Microsoft Edge installed on your personal Windows or Mac computer.
---
Do you found technical, factual and grammatical errors on the Turn Off the Lights website?
You can report a technical problem using the Turn Off the Lights online technical error feedback form.
---