Trello is a web-based, Kanban-style, list-making application and is a subsidiary of Atlassian. Originally created by Fog Creek Software in 2011, it was spun out to form the basis of a separate company in 2014 and later sold to Atlassian in January 2017. The company is based in New York City. That by the developers Atlassian, Joel Spolsky, and Glitch.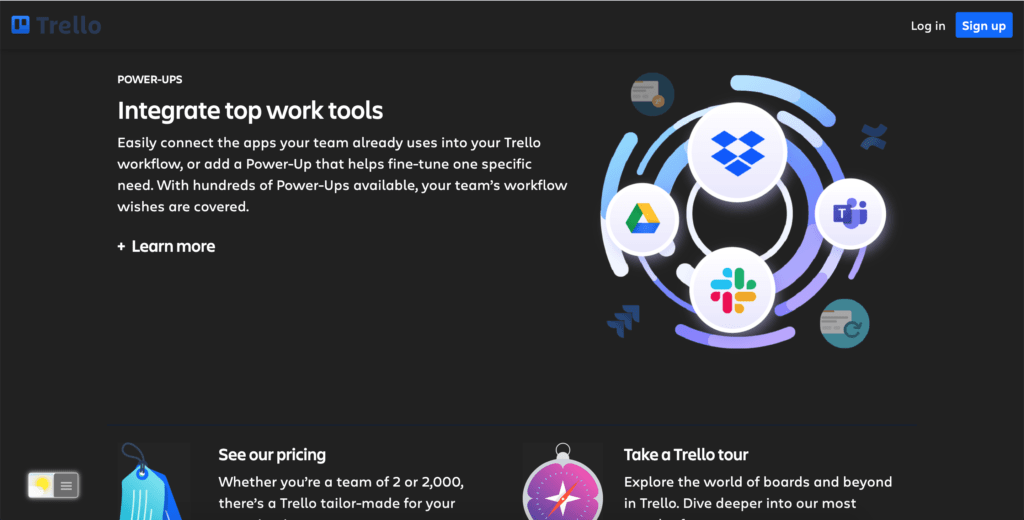 Activate Trello Dark Mode with the free browser extension
For regular desktop internet users, you can get also this Trello Night Mode version on your favorite web browser. That with the Night Mode option in the Turn Off the Lights Browser extension. Follow the steps here below on how to enable this free solution in your web browser:
Download the Turn Off the Lights browser extension
Click right on the gray lamp button and select Options in the menu item
The Turn Off the Lights Options page shows up and select the tab Night Mode
And enable here the Night switch or the long-press feature to activate the night mode on the current web page
In addition, you can customize the website background, text, and hyperlink colors. So you can make it personal to your night theme style.
Conclusion
Hope that answer one of your questions about the Trello Dark Mode:
Activate dark mode for Trello desktop
How do I make Trello Black?
Is there a dark mode for MasTrellohable?
How to enable dark mode for Trello?
If you find it useful to get your Trello in Dark Mode, then you can share the link on Facebook or share the link on Twitter. So your family, friends, or colleges can know about this handy free tool.
---
Did you find technical, factual or grammatical errors on the Turn Off the Lights website?
You can report a technical problem using the Turn Off the Lights online technical error feedback form.
---