Zendesk is a customer service software company headquartered in San Francisco, California, USA. Dark Mode is a dramatic new look that helps you focus on your work. But Zendesk provides no native option for dark mode in Support on his website. Zendesk is only available as a bright website.
However, you can use the free and most popular Turn Off the Lights Browser extension (that is available for Google Chrome, Firefox, Opera, Safari, Vivaldi, Brave, and Microsoft Edge). And enable the Night Mode feature that works on all websites that include to activate the Zendesk Dark Mode website. And you can choose the colors of your personal dark mode version of it. So you have a comfortable experience for your eyes. And no eye strain with that bright helpdesk website.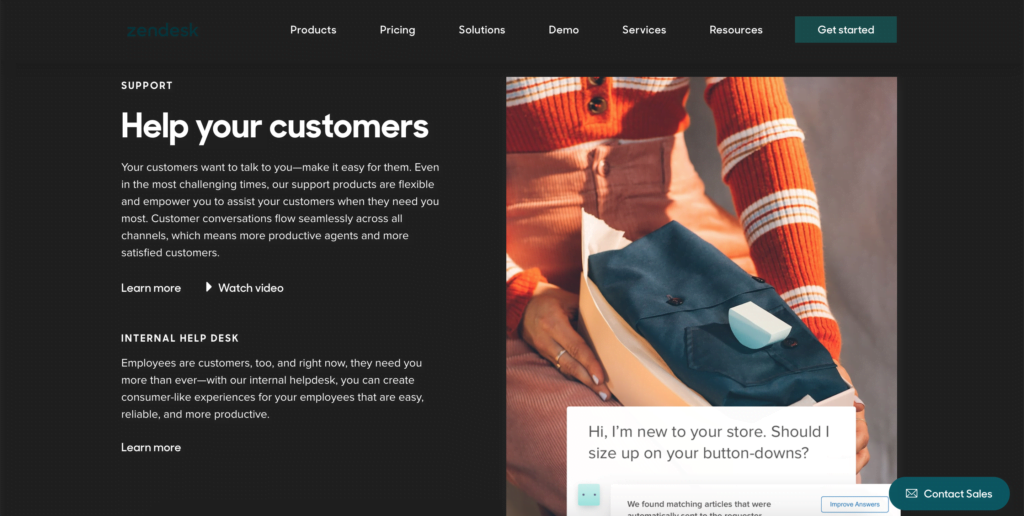 Activate Zendesk Dark Mode with the free browser extension
Follow the instruction steps here below on how to activate the free night version of the Zendesk website. So you get your personal Zendesk Dark Mode website:
Download the Turn Off the Lights browser extension
Click right on the gray lamp button and select Options in the menu item
The Turn Off the Lights Options page shows up and select the tab Night Mode
And enable here the Night switch or the long-press feature to activate the night mode on the current web page
In addition, you can customize the website background, text, and hyperlink colors. So you can make it personal to your night theme style. And there is an option to activate the automatic timer, so the night theme get activated on your chosen time of the day.
---
Did you find technical, factual or grammatical errors on the Turn Off the Lights website?
You can report a technical problem using the Turn Off the Lights online technical error feedback form.
---