Table of Contents
Introduction
Are you looking for Zendesk Dark Mode? Then you are on the correct help page. This page will explain you on how to get this dark experience.
What is Zendesk?
Zendesk is a customer service software company headquartered in San Francisco, California, USA. Dark Mode is a dramatic new look that helps you focus on your work. But Zendesk provides no native option for dark mode in Support on his website. Zendesk is only available as a bright website.
Solution Zendesk Dark Mode
However, you can use the free and most popular Turn Off the Lights Browser extension (that is available for Google Chrome, Firefox, Opera, Safari, Vivaldi, Brave, and Microsoft Edge). And enable the Night Mode feature that works on all websites that include to activate the Zendesk Dark Mode website. And you can choose the colors of your personal dark mode version of it. So you have a comfortable experience for your eyes. And no eye strain with that bright helpdesk website.
The health benefits of dark mode in Zendesk are largely related to the reduction of eye strain and increased comfort when using the software for extended periods of time. Here are some specific benefits:
Reduced eye strain: Dark mode reduces the amount of blue light emitted by the screen, which has been linked to eye strain and disrupted sleep patterns.
Improved visibility: Dark mode provides a high contrast between text and background, making it easier to read in low-light environments.
Reduced screen glare: Dark mode helps to reduce the amount of light emitted by the screen, reducing screen glare and making it easier to use in bright environments.
It is important to note that while dark mode can provide some health benefits, it is still important to follow good eye health practices when using computers and other digital devices, such as taking frequent breaks, adjusting screen brightness and contrast, and using proper lighting.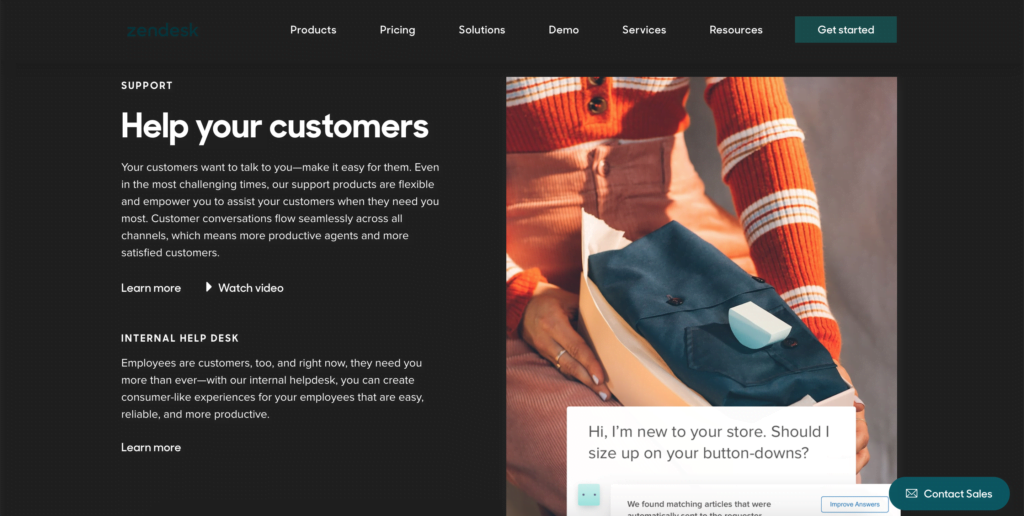 Activate Zendesk Dark Mode with the free browser extension
Follow the instruction steps here below on how to activate the free night version of the Zendesk website. So you get your personal Zendesk Dark Mode website:
Download the Turn Off the Lights browser extension
Click right on the gray lamp button and select Options in the menu item
The Turn Off the Lights Options page shows up and select the tab Night Mode
Enable here the Night switch or the long-press feature to activate the night mode on the current web page
In addition, you can customize the website background, text, and hyperlink colors. So you can make it personal to your night theme style. There is an option to activate the automatic timer, so the night theme get activated on your chosen time of the day.
Site Access (only to Zendesk Dark Mode)
Turn Off the Lights browser extension take your privacy very seriously, and you set up this browser extension to only allow the Zendesk website. Here are the steps on how to activate this feature
Open the chrome://extensions page and search for Turn Off the Lights
Click on the button Details to open the detailed information about this Chrome extension
Search for the section Site Access, and click on the selection box to the menu item "On specific sites
A new popup panel shows up, and type now this URL in the text box "https://www.zendesk.com"
When you are done, click on the blue Add button to close this panel
So now the Zendesk Dark Mode website works only on this website URL, and not on all the other websites. Such as on YouTube, Dailymotion, Amazon shopping, internet banking, etc. websites.
Conclusion
Hope that answers one of your questions about the Vimeo Dark Mode:
Activate dark mode for Zendesk desktop
How do I make Zendesk Black?
Is there a dark mode for Zendesk?
How to enable Zendesk dark mode?
If you find it useful to get your Zendesk Dark Mode, then you can share the link on Facebook or share the link on Twitter. So your family, friends, or colleagues can know about this handy free tool.