The TechRadar is a British online publication focused on technology, with editorial teams in the US, UK, Australia, and India. It provides news and reviews of tech products. TechRadar launched in 2008 and is owned by Future plc, the sixth-largest publisher in the United Kingdom. However, there still does not official way to get the TechRadar Dark Mode. But here is a free solution to get your personal dark mode version of it.
The Turn Off the Lights browser extension provides you the free solution to get a Dark Mode on all websites. That thanks to the Night Mode feature. So no need to pay another software app for subscription service, that just supports a few selected websites.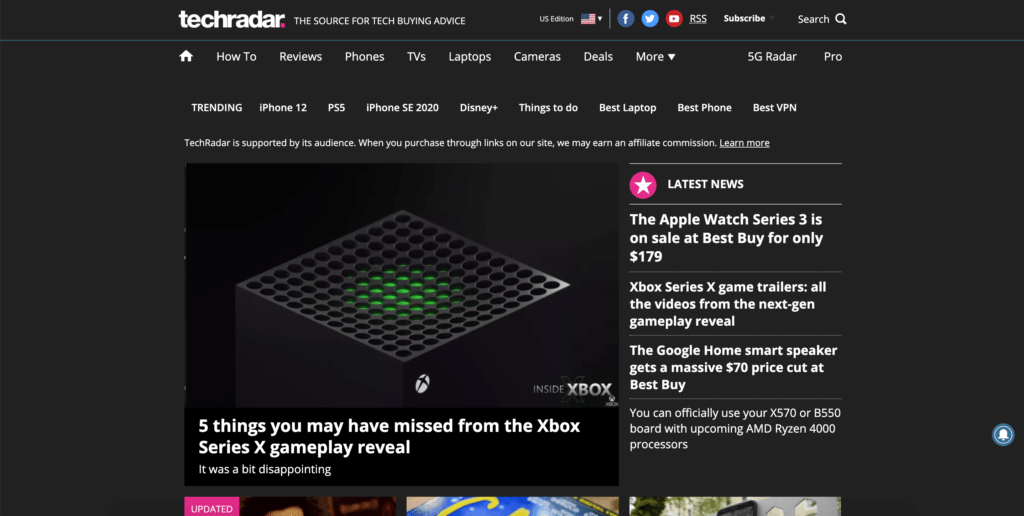 Activate TechRadar Dark Mode with the free browser extension
Follow the steps here below to activate the free night version of the TechRadar website:
Download the Turn Off the Lights browser extension
Click right on the gray lamp button and select Options in the menu item
The Turn Off the Lights Options page shows up and select the tab Night Mode
And enable here the Night switch or the long-press feature to activate the night mode on the current web page
In addition, you can customize the website background, text, and hyperlink colors. So you can make it personal to your night theme style.
YouTube video tutorial
How to enable Night Mode on any websites
How to activate Night Mode with Double-Click