Table of Contents
Introduction
Welcome to the next level of gaming! In this article, we delve into the revolutionary realm of Gamer Informer Dark Mode. From its inception to its impact on gaming experiences, we're here to guide you through every detail, providing insights and answering your burning questions.
What is Gamer Informer?
The Game Informer is an American monthly video game magazine featuring articles, news, strategy, and reviews of video games and associated consoles. It debuted in August 1991 when FuncoLand started publishing a six-page magazine. And when you read the Game Informer website, you see that there is no official button to get a Dark Mode version of his website. However, there is a free solution to get the Game Informer Dark Mode enabled.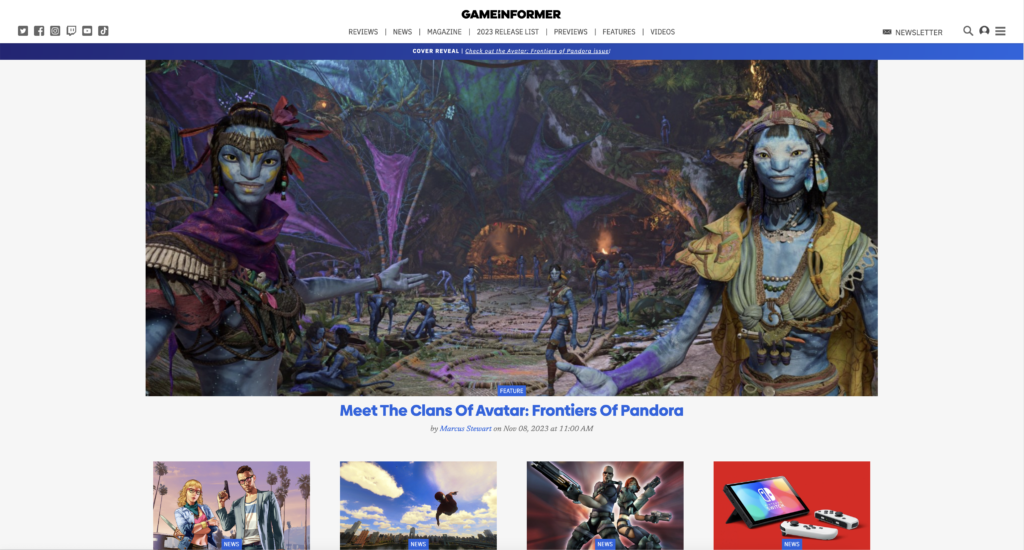 With the free and most popular Turn Off the Lights browser extension, you can convert the website to your personal dark mode version. So you can read relax and comfortable the latest video game news. That from Xbox to the latest PlayStation games. And so you have no eye strain or heavy headaches after reading for hours the website with now the Gamer Informer Dark Mode website enabled.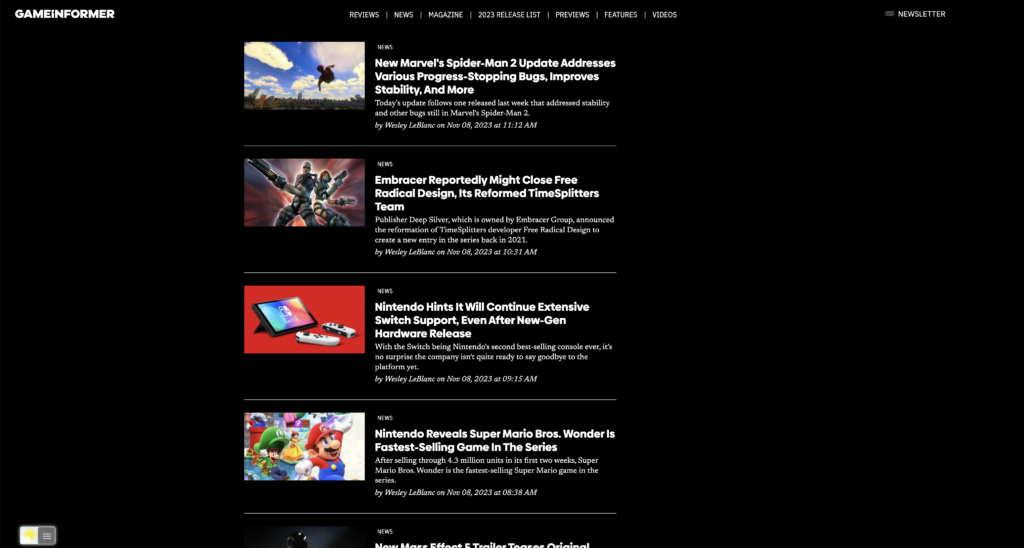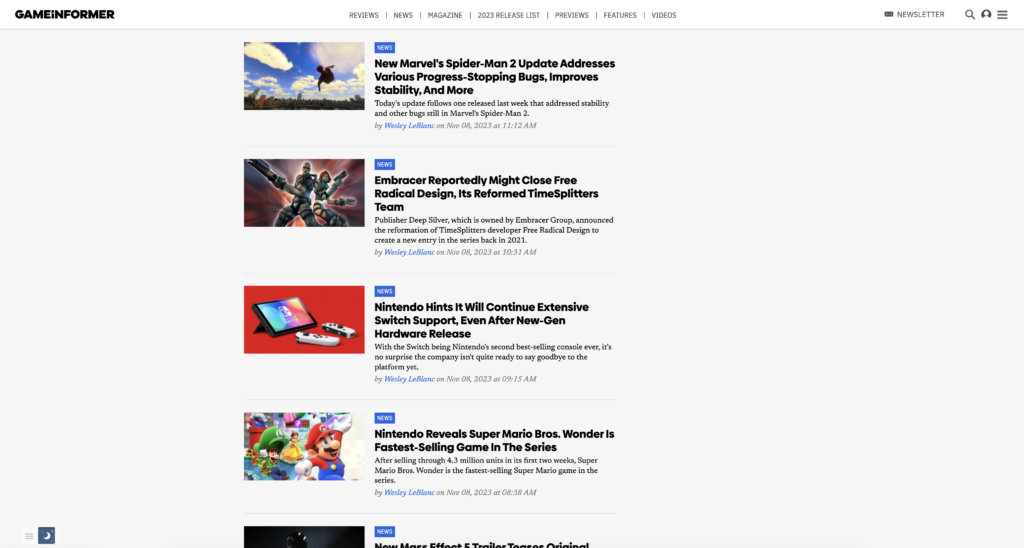 Activate Gamer Informer Dark Mode with the free browser extension
For regular desktop internet users, you can get also this Gamerinformer Night Mode version on your favorite web browser. That is with the Night Mode option in the Turn Off the Lights Browser extension. Follow the steps below on how to enable this free solution in your web browser:
Download the Turn Off the Lights browser extension
Click right on the gray lamp button and select Options in the menu item
The Turn Off the Lights Options page shows up and select the tab Night Mode
Enable here the Night switch or the long-press feature to activate the night mode on the current web page
In addition, you can customize the website background, text, and hyperlink colors. So you can make it personal to your night theme style.
YouTube video tutorial
How to enable Night Mode on any websites
How to activate Night Mode with Double-Click
Conclusion
In conclusion, Gamer Informer Dark Mode isn't just a feature; it's a revelation. Elevate your gaming experience, reduce eye strain, and immerse yourself in a world where every detail matters. Embrace the dark side for a brighter gaming future!
Hope that answers one of your questions about the Gamer Informer Dark Mode:
Activate dark mode for Gamer Informer desktop
How do I make Gamer informer Black?
Is there a dark mode for Gamer Informer?
How to enable dark mode for Gamer Informer?
If you find it useful to get your Gamer informer in Dark Mode, then you can share the link on Facebook or share the link on Twitter. So your family, friends, or colleagues can know about this handy free tool.
FAQ Gamer Informer Dark Mode
How to enable Gamer Informer Dark Mode?
To enable this dark mode, you must install the free and Open-Source Turn Off the Lights browser extension. Then in the Options page enable the feature Night Mode.
How to Customize Gamer Informer Dark Mode?
In the Turn Off the Lights Options page you can change the color to your own dark personal color. That is for the background, text, hyperlink, button, and border.
Does Gamer Informer Dark Mode Conserve Battery Life?
Yes, it does! Learn how Gamer Informer Dark Mode contributes to energy efficiency, ensuring longer gaming sessions without worrying about battery drainage.