eBay Inc. is an American multinational e-commerce corporation based in San Jose, California. It is the website where you can buy new and used stuff from other users. It is known as the most popular business-to-consumer and consumer-to-consumer store for sales. And you Buy & sell almost everything from electronics, cars, clothes, collectibles & more on eBay.
In addition, if you are shopping on this website, there is no option to customize the design to an eBay Dark Mode version of it.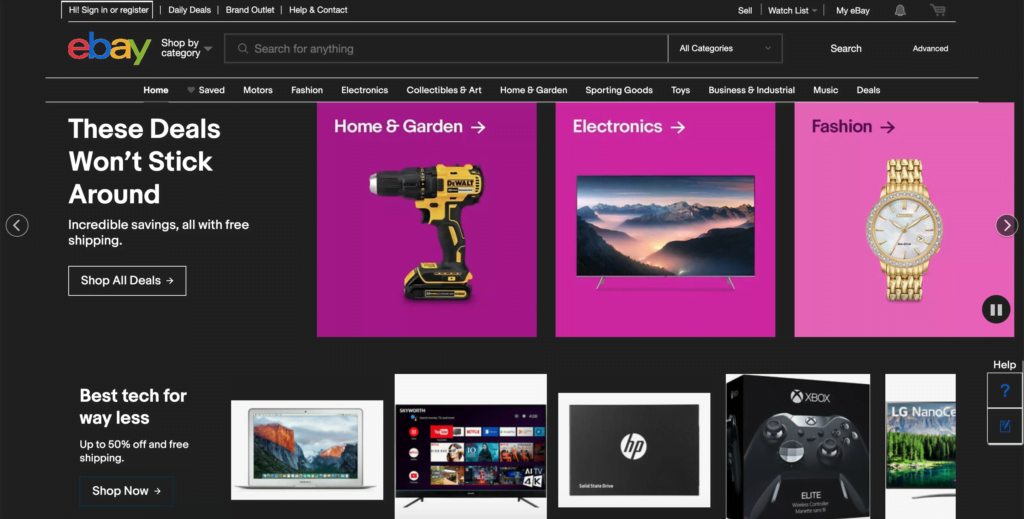 However, you can get today your Dark Mode thanks to the free Turn Off the Lights Browser extension. So it is comfortable and more healthy for eyes because starring constantly to a bright web page can damage your eyes. And create headaches after a certain long time browsing on the same bright shopping web page.
Activate Ebay Dark Mode with the free browser extension
Download the Turn Off the Lights browser extension
Click right on the gray lamp button and select Options in the menu item
The Turn Off the Lights Options page shows up and select the tab Night Mode
And enable here the Night switch or the long-press feature to activate the night mode on the current web page
YouTube video tutorial
How to enable Night Mode on any websites
How to activate Night Mode with Double-Click
Conclusion
Hope that answer one of your questions about the eBay Dark Mode:
Activate dark mode for eBay desktop
How do I make eBay Black?
Is there a dark mode for eBay?
How to enable dark mode for eBay?
How do I make eBay Dark mode Android?
If you find it useful to get your eBay in Dark Mode, then you can share the link on Facebook or share the link on Twitter. So your family, friends, or colleges can know about this handy free tool.