Night Mode is the most asked and wanted feature on the web. There is no need to search further for a solution on how to enable Night Mode on the YouTube website, with the Opera web browser. Because with this free and open-source Turn Off the Lights Opera extension, you can customize this night experience to your personal touch.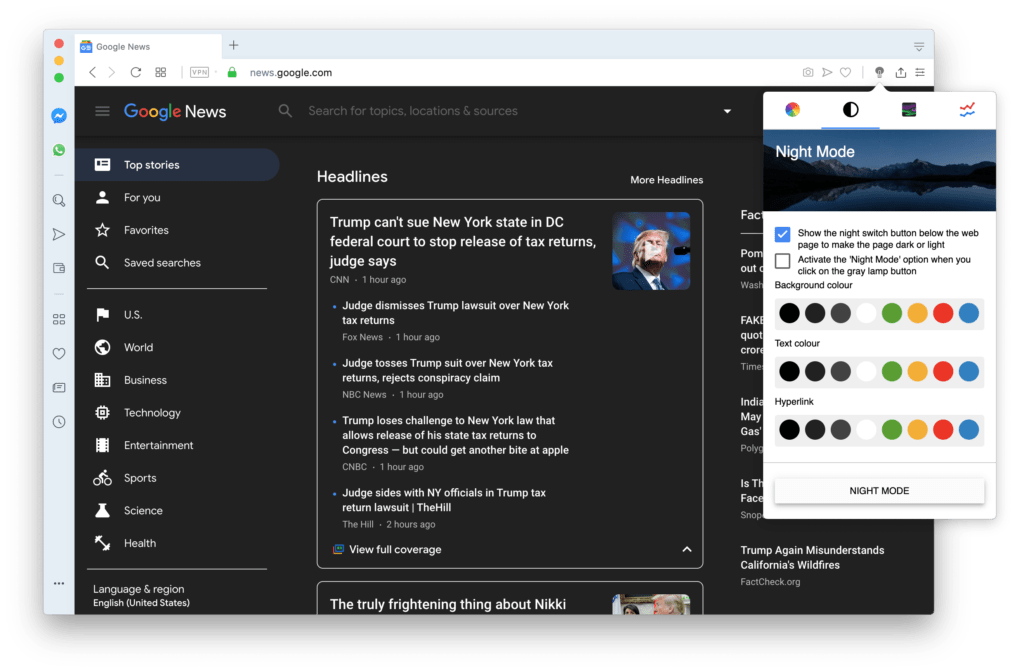 Solution for how to enable Night Mode in YouTube Opera
You can get and activate very fast the Opera Night Mode feature. Just by following the instruction steps here below in your Opera desktop web browser:
Install first the Turn Off the Lights Opera extension that is available in the Opera Add-on Gallery
Click right on the gray lamp button, and choose from the context menu the item Options
You see now a new page shows up, click then on the Night Mode tab
Now activate the first checkbox you see in the Night Mode tab
If you any experience an issue with the Night Mode feature in your Opera web browser. Or you have suggestion to improve this experience in your favorite Opera web browser. You can submit it here on the official Support contact form.
---
Do you found technical, factual and grammatical errors on the Turn Off the Lights website?
You can report a technical problem using the Turn Off the Lights online technical error feedback form.
---