Get the elegant Instagram Dark Mode, with a few simple and easy clicks. And that for in your internet web browsers such as Google Chrome or Firefox (and many other web browsers) you can get a dark mode by installing the Turn Off the Lights Browser extension and enable the Night Mode feature. And at the same time safe battery life on your iOS 13 and Android device.
Instagram Dark Mode for Web Browser
Follow the steps here below to get this Instagram dark mode on your PC enabled in your favorite web browser:
Install the Turn Off the Lights Browser extension for your favorite internet web browser
When the installation is completed, open the Turn Off the Lights Options page by clicking right on the gray lamp button. And choose from the right-click menu the item Options
Select the Night Mode tab, and enable the first checkbox
See the result of the YouTube Instagram Dark Mode appearance: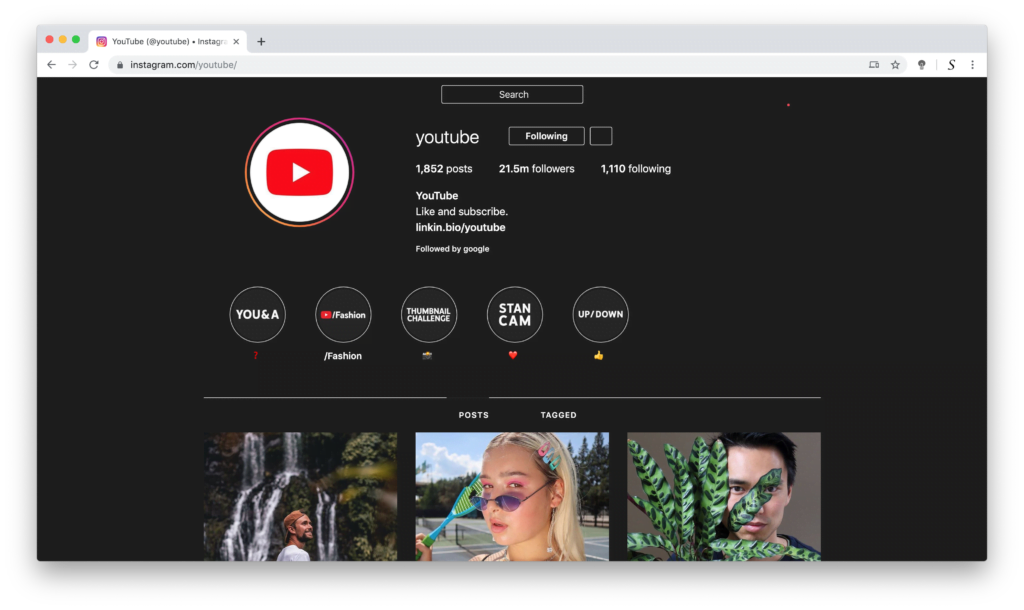 How to enable Instagram dark mode for iPhone and iPad
If you are using iOS 13 or higher user on your personal iPhone or iPad. Please follow the steps here below:
Open Settings
Tap on Screen and Brightness
Choose here from Light radio button to Dark. And now the operating system and your application will have a dark user interface
And if you are using an older version, such as iOS 12. So please follows these phone settings steps to activate the Smart Invert method:
Open Settings
Navigate to General, then Accessibility, and select Display Accommodations
Tap Invert Colors, and choose between the Smart Invert and Classic Invert options. Select one, and the colors on your screen will invert. (The white background will become black, and black letters will appear as white. Other colors and highlights will keep their original colors.)
Set up an Accessibility Shortcut so you can turn the feature on by tapping the Home button three times
How to enable Instagram dark mode for Android
To enable Instagram's dark mode for the phone running Android 10, simply follow these four steps:
Open your phone's settings
Scroll down to the topic Display
Activate the Dark theme toggle
Launch Instagram
As a result, now you can enjoy the Instagram night mode experience from your favorite web browser and your iPhone or iPad. That is better for your eyes in day and night.
---
Do you found technical, factual and grammatical errors on the Turn Off the Lights website?
You can report a technical problem using the Turn Off the Lights online technical error feedback form.
---