Are you looking for Hulu Dark Mode? Then you are on the correct help page. This provides you with all the necessary information about the Hule Dark Mode.
Hulu is an American subscription video-on-demand service fully controlled and majority-owned by The Walt Disney Company. Hulu along with Disney+ and ESPN+ are the three main Disney streaming platforms in the United States. The Hulu company is launched on October 29, 2007. With an option to get Hulu Dark Mode that is comfortable to browse your video list and streaming history. And make it go easy on your eyes.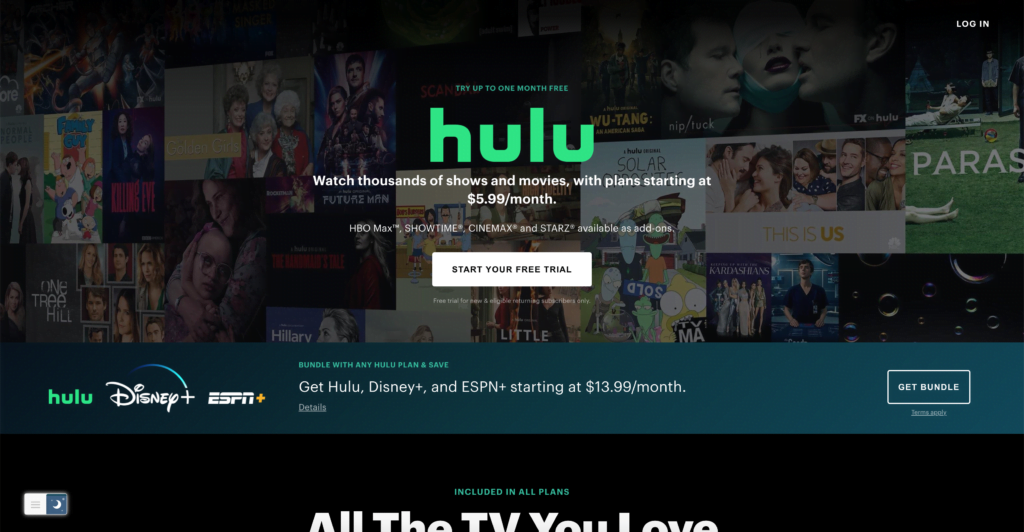 Here the steps on how to activate Night Mode on Hulu:
Enable Night Mode to switch from the site's default light theme to a darker one
Hover over your name at the top of the screen to display the menu
And select the Night Mode setting
For any other websites you can use the free and most popular Turn Off the Lights browser extension. That help you fight against the eyestrain and get a comfortable and healthy web experience for your eyes.
Activate Hulu Dark Mode with the free browser extension
For regular desktop internet users, you can get also this Hulu Night Mode version on your favorite web browser. That with the Night Mode option in the Turn Off the Lights Browser extension. Follow the steps here below on how to enable this free solution in your web browser:
Download the Turn Off the Lights browser extension
Click right on the gray lamp button and select Options in the menu item
The Turn Off the Lights Options page shows up and select the tab Night Mode
And enable here the Night switch or the long-press feature to activate the night mode on the current web page
In addition, you can customize the website background, text, and hyperlink colors. So you can make it personal to your night theme style.
YouTube video tutorial
How to enable Night Mode on any websites
How to activate Night Mode with Double-Click
Conclusion
Activate dark mode for Hulu desktop
How do I make Hulu Black?
Is there a dark mode for Hulu?
How to enable dark mode for Hulu?