Are you looking for how to activate Grammarly Dark Mode? Then you are on the correct help page. On this help page, we will explain to you what is Grammarly, and on to enable this feature.
What is Grammarly?
Grammarly is a cloud-based typing assistant that reviews spelling, grammar, punctuation, clarity, engagement, and delivery mistakes. It uses artificial intelligence to identify and search for an appropriate replacement for the error it locates. It is a company that is founded in the year 2009. Where the company headquartered is in San Francisco, California. And with offices in Kyiv, New York City, and Vancouver.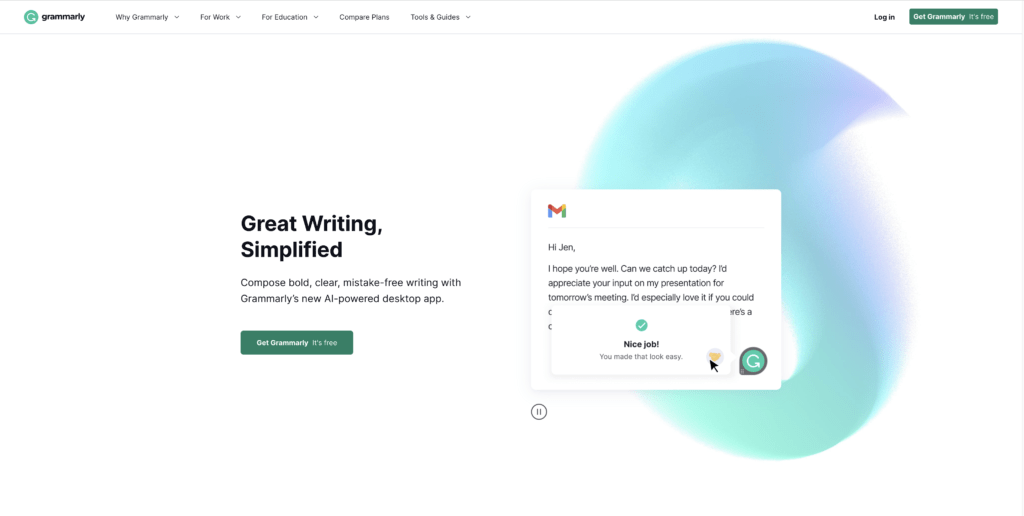 Is Grammarly in dark mode possible?
Currently, the Grammarly browser extension, desktop, and mobile apps do not have a built-in dark mode feature. However, the browser extension can be used in conjunction with a browser's dark mode feature such as Google Chrome's dark mode, Mozilla Firefox's dark mode, or Safari's dark mode. This would change the background color of the browser to dark and the Grammarly extension's background color will follow the browser's color scheme, resulting in a dark mode experience.
What health advantages for Grammarly in dark mode?
As a writing tool, Grammarly does not have any specific health advantages when used in dark mode, as its main function is to check grammar, spelling, and punctuation, and provide suggestions for style and tone. However, using Grammarly in dark mode can have the same benefits as using any other application or website in dark mode, including:
Reduced eye strain: Dark mode can reduce the amount of bright white light emitted from screens, which can cause eye strain and fatigue. This can be especially beneficial when using Grammarly for long periods of time or in low-light environments.
Improved sleep: The blue light emitted from screens can interfere with the body's production of melatonin, a hormone that regulates sleep. Dark mode can help to reduce the amount of blue light emitted from the screen, which can make it easier for users to fall asleep after using Grammarly.
Reduced glare: The bright white background in light mode can create glare, making it difficult to see the text on the screen. Dark mode can reduce this glare, making it easier to read and navigate Grammarly.
Increased battery life: On mobile devices, the dark mode can help to save battery life because the screen uses less power to display dark pixels than it does to display white pixels.
It's important to note that the benefits of dark mode will depend on the individual and the specific circumstances. Some people may find that dark mode causes more strain on the eyes while others might find it more comfortable to use. Additionally, there is no scientific evidence that dark mode offers specific health benefits when used with Grammarly, the benefits are mostly based on the fact that dark mode reduces the amount of blue light emitted from the screen which can affect melatonin production and consequently the sleep.
Dark Mode on all operating systems
How can I enable Grammarly dark mode on iOS?
If you are on iOS, and you have the Grammarly app installed on your iPhone or iPad. The Grammarly Keyboard for iOS will automatically switch to the dark mode if you are running a dark theme on iOS.
How can I enable Grammarly dark mode on Android?
To change the theme of your keyboard, open the Grammarly companion app and tap Keyboard Customization. Then, select your preferred theme under Appearance.
How can I enable Grammarly dark mode on the web?
There is no dark mode theme for that. But Grammarly is currently experiencing that Dark Mode. But it is very buggy in the Grammarly Editor.
To get it to ease your eyes while writing in the Grammarly website, you can use the free and Open-Source Turn Off the Lights browser extension. That converts all pages to your Dark Mode theme and it is compatible with Grammarly.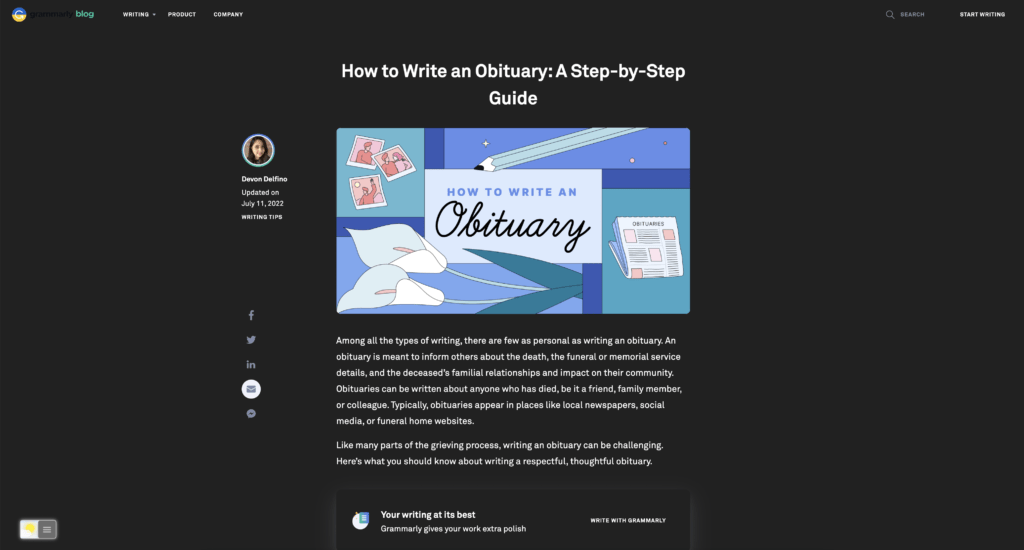 Activate Dark Mode on Grammarly beyond the application and on all websites with the free browser extension
Download the Turn Off the Lights browser extension
Click right on the gray lamp button and select Options in the menu item
The Turn Off the Lights Options page shows up and select the tab Night Mode
And enable here the Night switch or the long-press feature to activate the night mode on the current web page
Conclusion
Activate dark mode on Grammarly android?
Activate dark mode on Grammarly on iPhone?
How to activate Grammarly dark mode pc?
How to enable grammarly dark mode desktop?
How to enable Grammarly dark mode firefox?
How to enable Grammarly dark mode word?
How to enable Grammarly dark mode mac?
How to enable Grammarly dark mode safari?
How to enable Grammarly extension?
How to enable Grammarly dark firefox?