Google is a search engine name from the company Alphabet (the company exists since the year 2015). But provide also for his users with a lot of useful productivity applications. Such as the Google Sheets (part of Google Drive). However, this is only available in a bright website style. And with the Turn Off the Lights browser extension you can convert them into a Google Sheets Dark Mode version.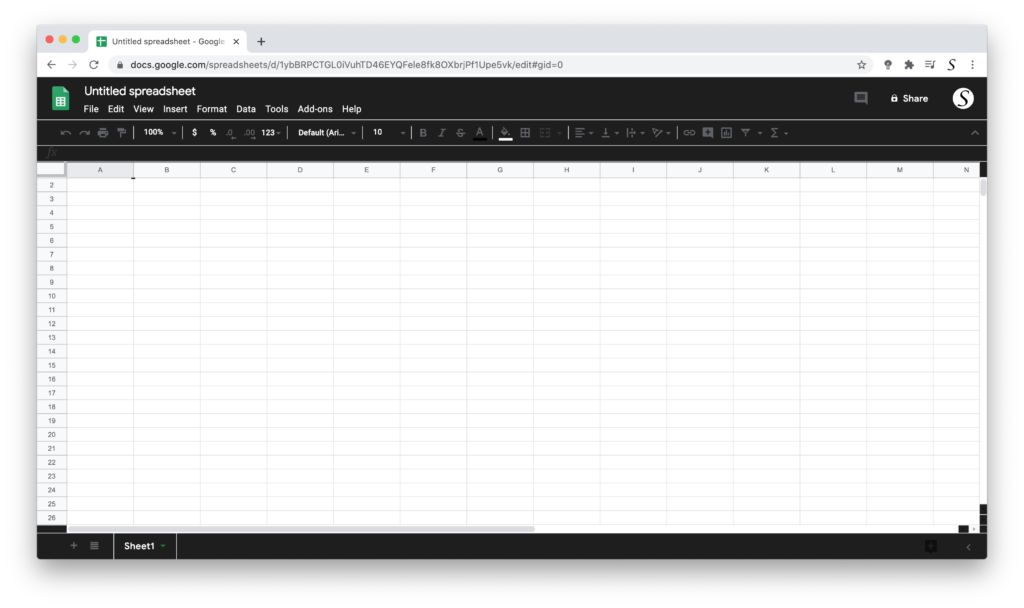 That is all with the free and powerful Turn Off the Lights browser extension. Here in that extension you can enable the Night Mode feature, which converts all your favorite websites to your customized Dark Mode theme.
Activate Google Sheets Dark Mode with the free browser extension
For regular desktop internet users, you can get also this Google Sheet Night Mode version on your favorite web browser. That with the Night Mode option in the Turn Off the Lights Browser extension. Follow the steps here below on how to enable this free solution in your web browser:
Download the Turn Off the Lights browser extension
Click right on the gray lamp button and select Options in the menu item
The Turn Off the Lights Options page shows up and select the tab Night Mode
And enable here the Night switch or the long-press feature to activate the night mode on the current web page
In addition, you can customize the website background, text, and hyperlink colors. So you can make it personal to your night theme style. And you can set an automatic timer to enable the Night Mode feature at a certain time of the day.