Table of Contents
Introduction
Google Hangouts is a cross-platform messaging app developed by Google (sub-company from Alphabet Inc). Originally a feature of Google+, Hangouts became a stand-alone product in 2013, when Google also began integrating features from Google+ Messenger and Google Talk into Hangouts. Google Hangouts will be replaced later in 2021 with just "Google Chat". As the enterprise companies are already using Google chat the replacement of Google Hangouts.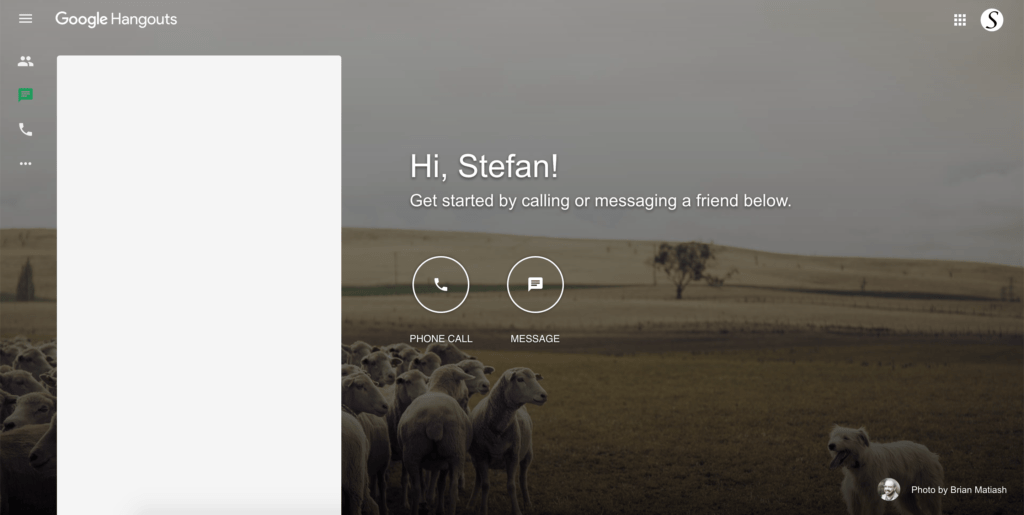 Google Hangouts do only have one single theme. However, with the help of the Night Mode feature. You can change it to your personal dark theme. The your Google Hangouts Dark Mode version.
Activate Google Hangouts Dark Mode
For regular desktop internet users, you can get also this Google Hangouts Night Mode version on your favorite web browser. That with the Night Mode option in the Turn Off the Lights Browser extension. Follow the steps here below on how to enable this free solution in your web browser:
Download the Turn Off the Lights browser extension
Click right on the gray lamp button and select Options in the menu item
The Turn Off the Lights Options page shows up and select the tab Night Mode
And enable here the Night switch or the long-press feature to activate the night mode on the current web page
In addition, you can customize the website background, text, and hyperlink colors. So you can make it personal to your night theme style.
YouTube video tutorial
How to enable Night Mode?
How to enable Google Search Dark Mode?
Conclusion
That is it. Hope that answers one of your questions about Google Hangouts Dark Mode:
How to activate Google Hangouts' dark theme?
How to enable Google Hangouts dark mode?
Turn on the Google Hangouts dark mode on desktop computer
If you find it useful to get your Google Hangouts in Dark Mode, then you can share the link on Facebook or share the link on Twitter. So your family, friends, or colleagues can know about this handy free tool.