Are you asking yourself about how to enable google dark mode. Here this help page provides you information on how to enable Google dark mode, click on the switch and you get a dark interface on your Google.com website. To get this feature, you must install the free Turn Off the Lights Browser extension that is available for all major web browsers such as Google Chrome, Firefox, Safari, Opera, Yandex, and Microsoft Edge.
In April 2021 Google does provide an option for dark mode Google search page. With the new sun icon in the top right of the web page. And you get Google search dark theme. However, it is very limited to customize it to your personal comfort. That is where the Turn Off the Lights browser extension is here to help and choose your best Night theme on all your search pages.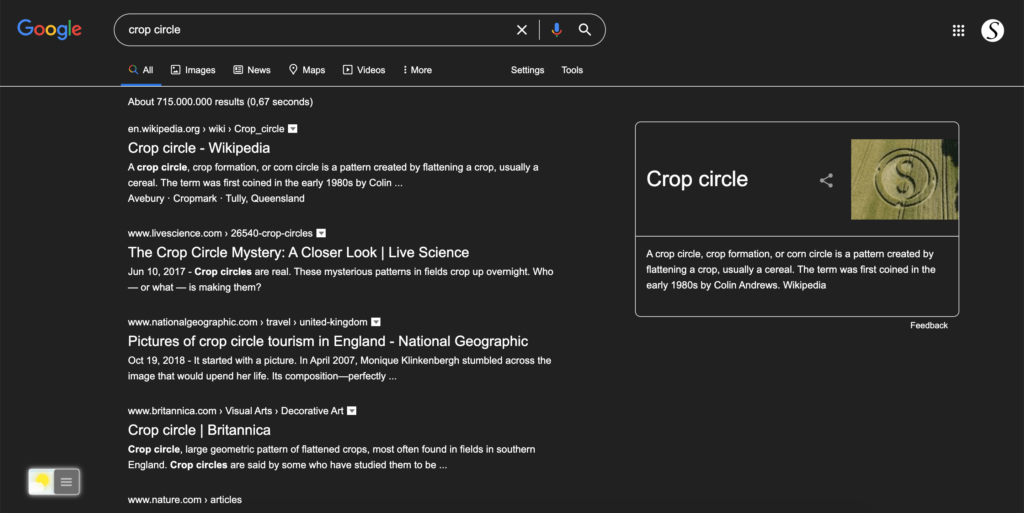 How to enable Google dark mode in my web browser? Solution!
Here below you can read the steps on how to enable Google Dark Mode feature in your favorite web browser:
Download the Turn Off the Lights Browser extension from this official website
Click on the big blue download button to get this extension in your web browser
When the installation is completed, click right on the gray lamp button and select Options
On the sidebar, click on the tab Night Mode
And enable now the first checkbox on this page
Open now the Google.com website, and click on the night switch. So you get now a google.com dark theme page
Beside set Dark Mode Google website, you can do much more than that to get the best web experience.
Turn Off the Lights Browser extension is the most popular and simplistic extension you can get on your web browser. It is the most ultimate extension to get a real and comfortable dark interface. However, there are many other options to improve your web experience. Such as for YouTube with AutoHD, Eye Protection, and atmosphere lighting feature.
---
Did you find technical, factual or grammatical errors on the Turn Off the Lights website?
You can report a technical problem using the Turn Off the Lights online technical error feedback form.
---