Here an overview of how you can enable FB website dark mode, which converts the current bright website to a darker tint.
How to turn on the FB Dark Mode website?
Currently, in written of this help page is the Facebook website still no option available to enable the Dark Mode feature. However, you can use the Turn Off the Lights Browser extension to get the best dark mode experience in your web browser.
How to turn on FB Dark Mode on Mobile? (iOS/Android)
From your iOS and Android phone, you can enable the FB Dark Mode. With the following steps.
Open your Facebook for Mobile app
Go to the Settings page
Tap General and select the item Theme
Here you can choose from the list your dark theme. The best dark mode is the AMOLED theme
How to turn dark mode on other websites? (Desktop web browser)
However, you can also use free and useful Turn Off the Lights browser extension to converts all websites to your own personal color choice. So as you can see on this Facebook web page.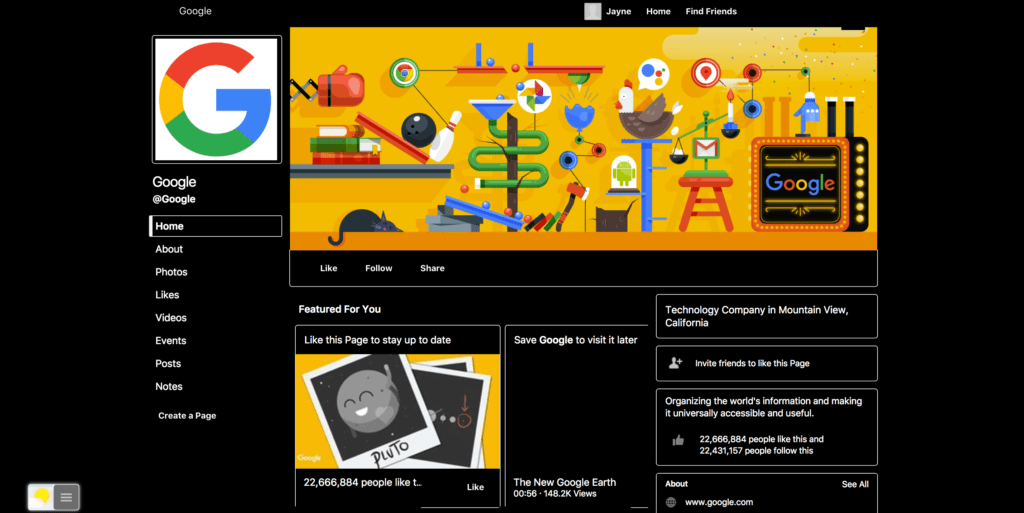 Follow the steps here below on how you can get your customized night theme enabled.
Install the Turn Off the Lights Browser extension
Click right on the gray lamp button, and select from the context menu the item Options
From the sidebar, click on the tab Night Mode
And enable here the checkbox to activate the Night Mode feature on all websites
Below this option, you can choose the color for the background, text, and hyperlinks.