Domaintools.com is one of the know websites to know the whois information about that domain. It helps security analysts turn threat data into threat intelligence. The company headquarters is in Seattle, WA, Washington, and is founded in the year 2004. The website does not have an official Domaintools.com Dark Mode theme but with the help of the free and Open-Source Turn Off the Lights browser extension, you can solve this.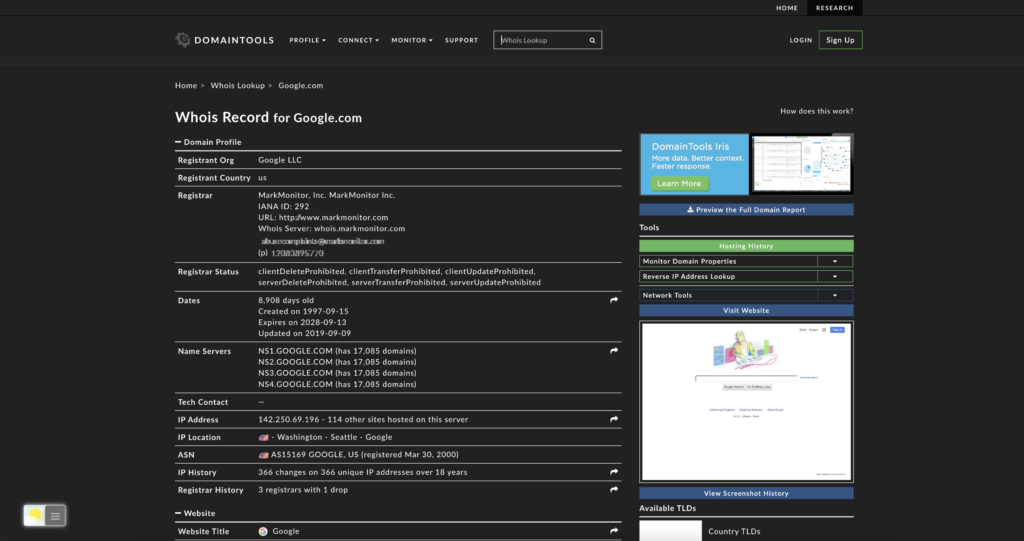 Activate domaintools.com Dark Mode with the free browser extension
Download the Turn Off the Lights browser extension
Click right on the gray lamp button and select Options in the menu item
The Turn Off the Lights Options page shows up and select the tab Night Mode
And enable here the Night switch or the long-press feature to activate the night mode on the current web page
Steps to activate domaintools.com Dark Mode (iOS web browser)
If you want to keep it always enabled in our Safari web browser on iOS and iPadOS. See this YouTube video tutorial on how to enable the Night Owl feature:
If you need any assistance or feedback to improve this free and Open-Source browser extension. You can always contact us on the support form here on the left side.
Conclusion
Activate dark mode for domaintools.com desktop
How do I make domaintools.com Black?
Is there a dark mode for domaintools.com?
How to enable dark mode for domaintools.com?
How to customizable domaintools.com Dark Mode website?