Are you looking to get Discord Dark Mode enabled? Then you are on the correct help. We will explain to you what is Discord. And how to enable this feature in your web browser.
What is Discord?
Discord is a VoIP, instant messaging, and digital distribution platform designed for creating communities. That is initially released on 13 May 2015 and is available in 30 languages. Users communicate with voice calls, video calls, text messaging, media, and files in private chats or as part of communities called "servers". And Discord Dark can relieve eye strain when working many hours on it.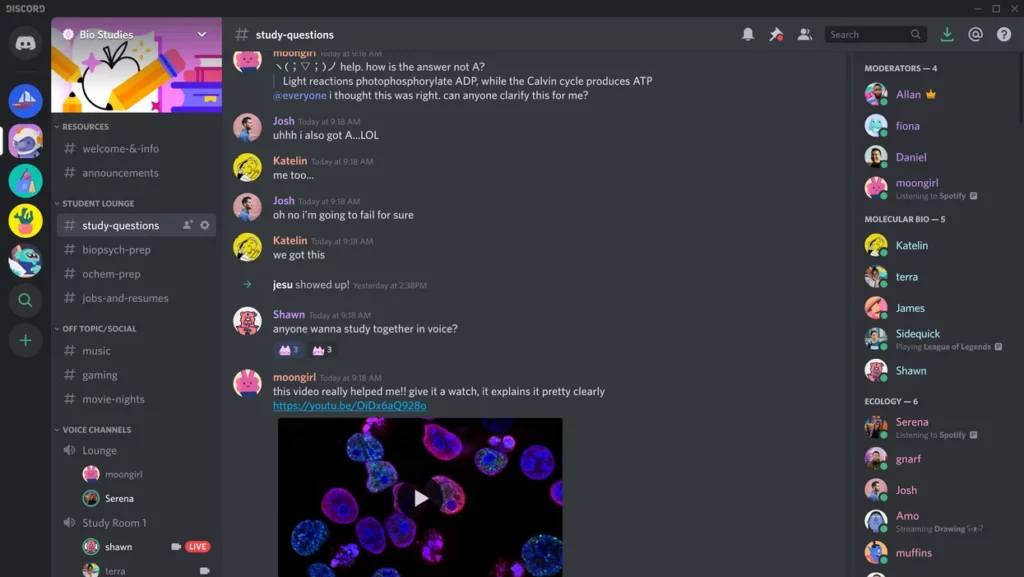 Benefits of Discord Dark Mode:
Improved visibility in low-light environments, reducing eye strain and fatigue.
Aesthetically pleasing for users who prefer a darker color scheme.
Consistency with other popular dark mode interfaces, creating a more cohesive experience for users.
Improved contrast, making it easier to distinguish between different UI elements.
Potentially reduced glare on screens, reducing headaches and eye strain.
Better color perception and reduced color fatigue, making it easier to use the app for extended periods of time.
Protection against blue light, which has been linked to disrupted sleep patterns.
Note: Some of these benefits are subjective and may vary between individuals. However, using a dark mode interface can have a positive impact on overall visual comfort and health.
Discord built-in Dark Mode
The steps for Discord Dark Mode on the Desktop app
Open your Discord desktop app
Click the gear icon next to your username to open your settings
Select Appearance
Under the Theme heading, fill in the bubble next to Dark
The steps for Discord Dark Mode on a mobile app
Open the Discord app
Tap your profile picture at the bottom of your screen
Scroll down to App settings and tap Appearance
And tap on the item Dark
Turn Off the Lights browser extension – Dark Mode feature
Activate Discord Dark Mode with the free browser extension
For regular desktop internet users, you can get also this Discord Night Mode version on your favorite web browser. That with the Night Mode option in the Turn Off the Lights Browser extension. Follow the steps here below on how to enable this free solution in your web browser:
Download the Turn Off the Lights browser extension
Click right on the gray lamp button and select Options in the menu item
The Turn Off the Lights Options page shows up and select the tab Night Mode
And enable here the Night switch or the long-press feature to activate the night mode on the current web page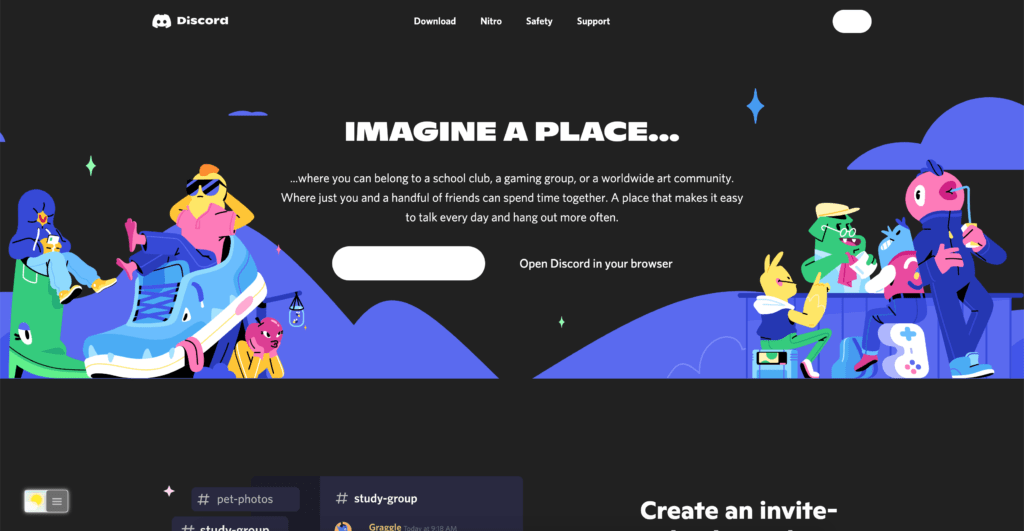 In addition, you can customize the website background, text, and hyperlink colors. So you can make it personal to your night theme style.
Conclusion
Activate dark mode for Discord desktop
How do I make Discord Black?
Is there a dark mode for Discord?
How to enable dark mode for Discord?