Deliveroo is a British internet service with which bicycle or scooter couriers deliver meals to customers at home. The meals, which come from a range of affiliated partner restaurants, are ordered via the website, or with an app for iOS and Android. The company is founded on February 2013. Currently do Deliveroo Dark Mode not excist. However, on the mobile and desktop website you can use the Turn Off the Lights browser extension to solve this problem. Here you can enable the Night Mode feature that converts all websites to your Dark Mode theme.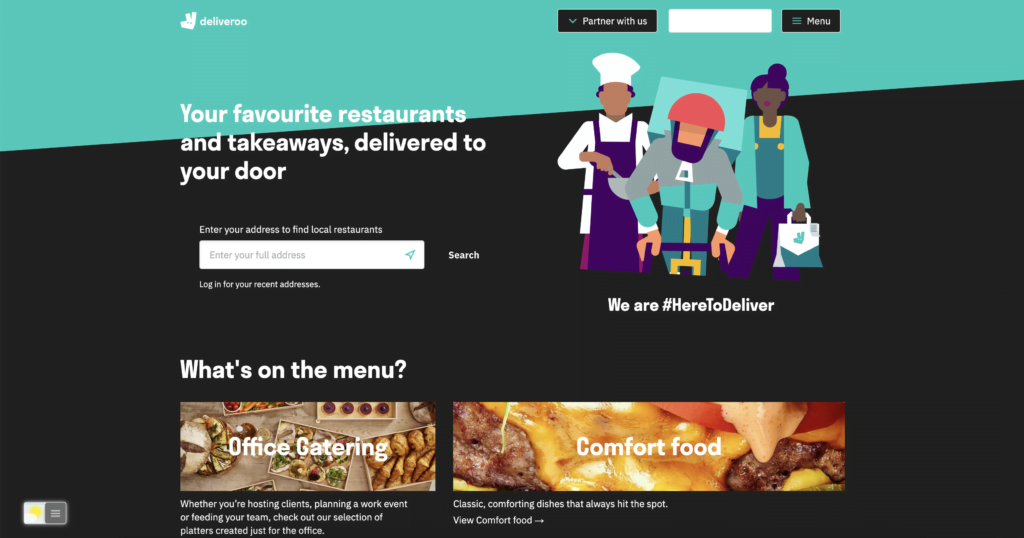 Activate Deliveroo Dark Mode with the free browser extension
Download the Turn Off the Lights browser extension
Click right on the gray lamp button and select Options in the menu item
The Turn Off the Lights Options page shows up and select the tab Night Mode
And enable here the Night switch or the long-press feature to activate the night mode on the current web page
Conclusion
Activate dark mode for Deliveroo desktop
How do I make Deliveroo Black?
Is there a dark mode for Deliveroo?
How to enable dark mode for Deliveroo?