If you are a music lover, then you will surely use the SoundCloud website. That is a European (based in Berlin, Germany) online audio distribution platform and music sharing website that enables its users to upload, promote, and share audio. And the free and open-source Turn Off the Lights browser extension you can get this beautiful dark mode on SoundCloud website.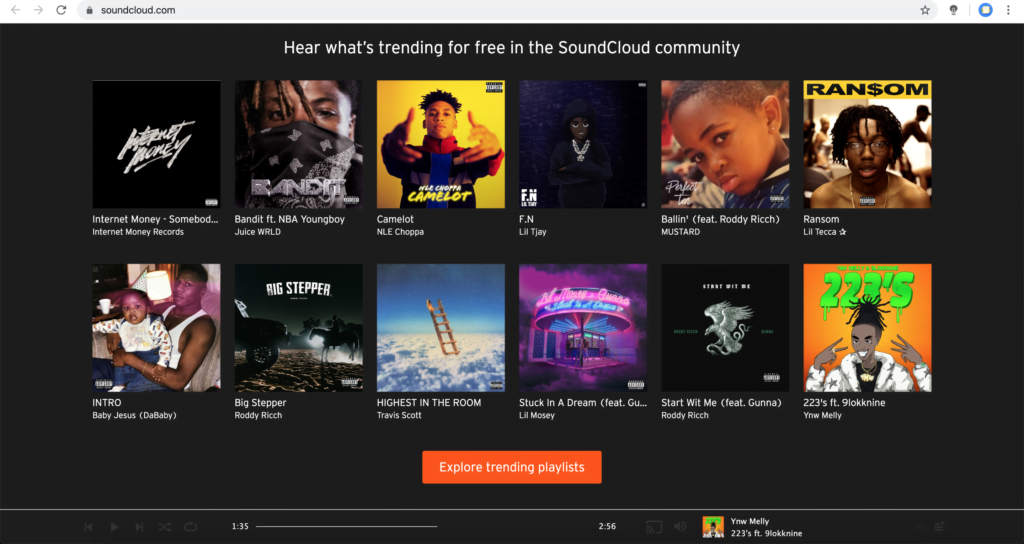 The solution to activate the Dark Mode
Follow the steps here below on how you can get the dark mode on SoundCloud enabled. And experience yourself an amazing and loved dark experience:
Download the Turn Off the Lights browser extension
Click right on the gray lamp button, and select from the context menu the item Options in the list
The Turn Off the Lights Options page will open in a new tab, and select here the Night Mode tab
Customizable feature
In addition to enabling the night mode, you can change all the colors that you see on the current web page. That from the background, text, and even the hyperlinks. And if you want another position for the night switch, you can. You can choose the radio button to place the night switch on a custom location. For example, in the middle right of your screen.
---
Do you found technical, factual and grammatical errors on the Turn Off the Lights website?
You can report a technical problem using the Turn Off the Lights online technical error feedback form.
---