The Google News website is the best place to be always up to date with the latest around the world. And it combines all the major news channels in one single page. So you read it also by catergory such as World, Business, or Entertaiment News.
Solution Dark Mode
Here below you can read the steps on how enable the Dark Mode on Google News website. And in the Options page you can customize this background, text and hyperlink color to your own favorite color.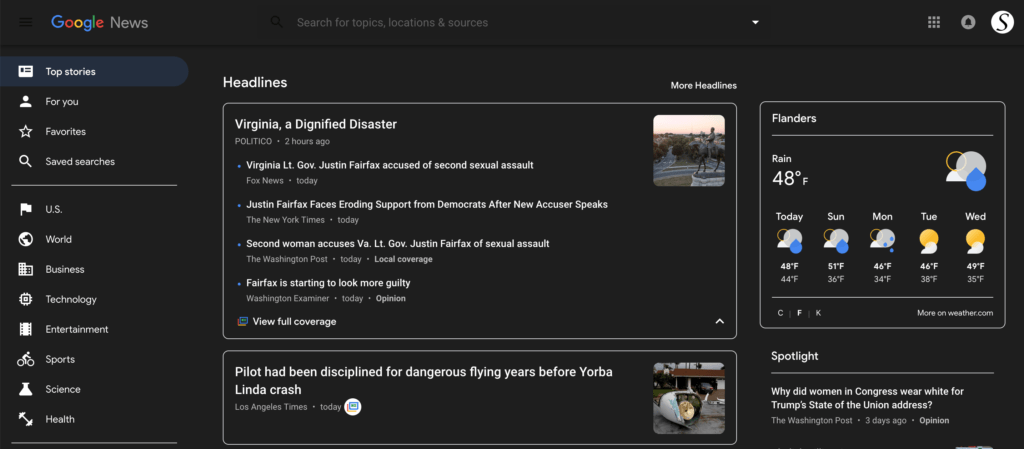 Go and install the FREE Turn Off the Lights Browser extension that is available for all major web browsers such as Google Chrome, Opera, Firefox, Safari, Microsoft Edge, etc.
Open the Options page, that by clicking right on the gray lamp button. And choose the menu item Options in the list.
And in the Night Mode tab, enable the first checkbox.
The Dark mode on Google News is not the only website, you can get this feature also for other major websites such as Amazon, Evernote, YouTube, etc.