Table of Contents
What is Brave?
Brave is a free and open-source web browser developed by Brave Software, Inc. based on the Chromium web browser (such as Google Chrome, and Microsoft Edge). It blocks ads and website trackers and provides a way for users to send cryptocurrency contributions in the form of Basic Attention Tokens to websites and content creators. And there are 2 optional to get your Brave in a real Dark Mode for Brave web browser.
Solution Dark mode for Brave
Theme
Open your Brave web browser and follow the steps here below:
Go to Settings
And click on the item Appearance
Here you can choose the Brave color you want to see. There you will find the dark theme
Extension
If you want to have all your websites in your personal dark theme. Then you use the following free and most popular browser extension.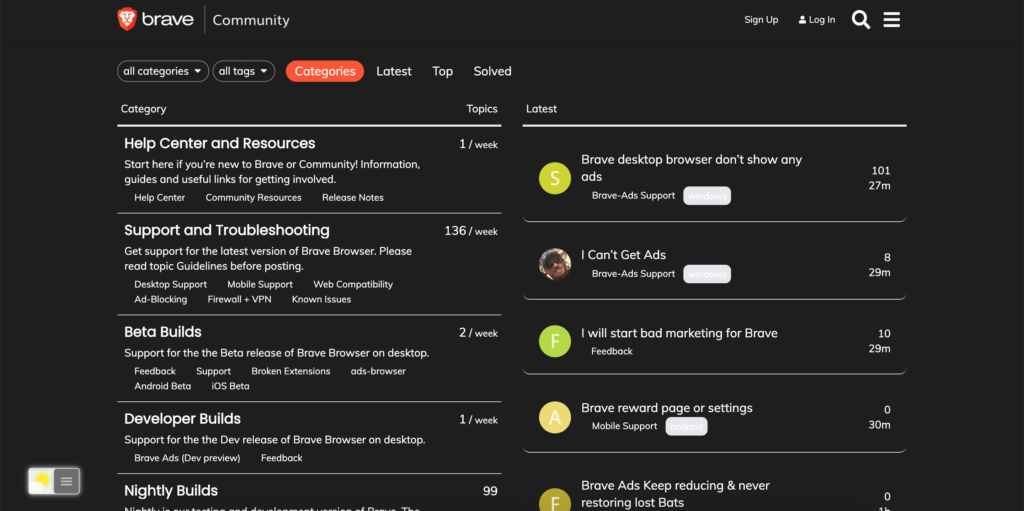 For regular desktop internet users, you can get your website in Night Mode. That with the Night Mode option in the Turn Off the Lights Browser extension. Follow the steps here below on how to enable this free solution in your web browser:
Download the Turn Off the Lights browser extension
Click right on the gray lamp button and select Options in the menu item
The Turn Off the Lights Options page shows up and select the tab Night Mode
And enable here the Night switch or the long-press feature to activate the night mode on the current web page
In addition, you can customize the website background color, text, and hyperlink colors. So you can make it personal to your night theme style.
YouTube video tutorial
The get started videos on how to get the Dark Mode for Brave web browser.
How to install the Turn Off the Lights Brave extension
How to pin the gray lamp button in Brave
How to enable Night Mode on any websites
How to activate Night Mode with Double-Click