Table of Contents
Introduction
Are you looking for how to get Crunchyroll Dark Mode? Then you are on the correct help page. This article will explain what is Crunchyroll and how to enable this dark theme.
What is Crunchyroll?
Crunchyroll is an American distributor that focused on streaming anime, manga, and dorama. It is one of the best video streaming services since 2006 that is created by Students in California, USA. Crunchyroll offers over 900 anime shows, more than 200 Asian dramas to users, and 50 manga titles as Crunchyroll Manga. That is all on a bright website.
And Crunchyroll does not have any official dark mode or theme. However, with the free Turn Off the Lights Browser extension, you can activate the Crunchyroll Dark Mode website (and also on other websites) and that in your personal chosen dark colors. That even access the Crunchyroll in Dark theme on smartphones and desktop web browsers. Such as Google Chrome, Firefox, Opera, Safari, Brave, Vivaldi, Yandex, and Microsoft Edge.
Benefits
Benefits of using dark mode on Crunchyroll include reduced eye strain and fatigue, which can be especially helpful for users who spend a lot of time streaming content. Dark mode can also help to reduce the amount of glare on the screen, which can make it easier to view content in bright environments. Additionally, dark mode can also help to conserve battery life on mobile devices, as dark backgrounds use less power than light backgrounds.
Best Dark Theme Anime Experience
When you activate the free Turn Off the Lights browser extension Night Mode feature. You get this amazing comfortable experience like this screenshot here below.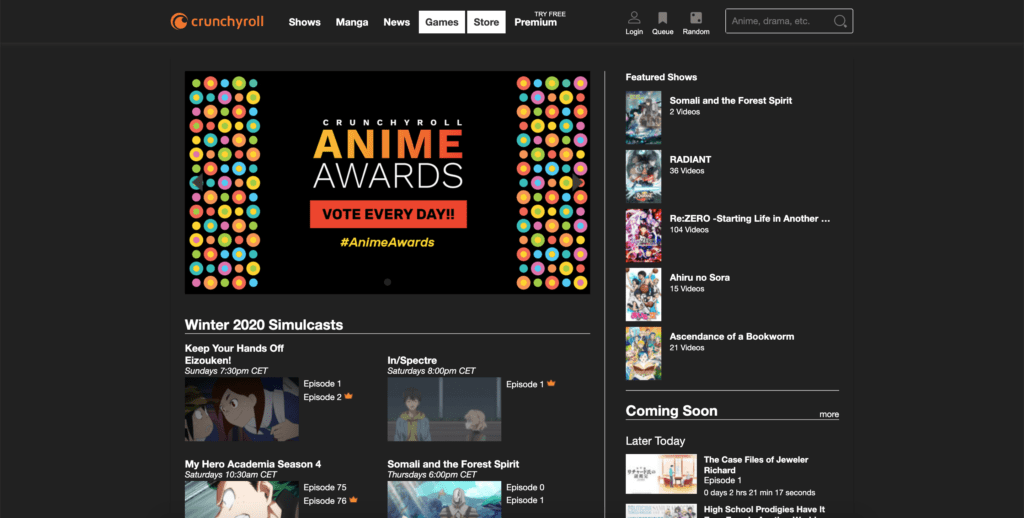 Also, this work on the video player website where it will change the bright background color to your own chosen dark color.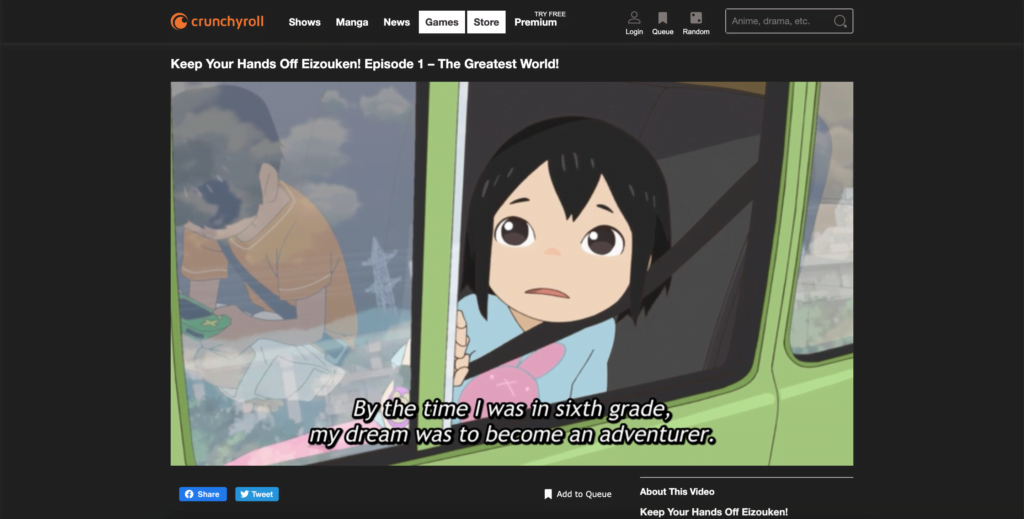 Easy Guide -Steps to get Crunchyroll Dark Mode
Here are the steps on how to enable this mode in your favorite web browser:
Install first the Turn Off the Lights Browser extension that is available on the official Turn Off the Lights website
Click right on the gray lamp button, and choose from the context menu the item Options
You see now a new page shows up, click then on the Night Mode tab
Now activate the first checkbox you see in the Night Mode tab
Video Tutorial on how to enable Crunchyroll Dark Mode
Conclusion
In conclusion, Crunchyroll's dark mode is a useful feature that can provide benefits to users who prefer a darker interface or who want to reduce eye strain while streaming content. It can be easily enabled in the account settings and provides a more comfortable viewing experience.
Turn Off the Lights aims to provide a quality dark theme for Crunchyroll.com and for all websites. And it works with almost every major browser such as Google Chrome, Firefox, Opera, Safari, Brave, Vivaldi, Yandex, and Microsoft Edge. We hope that answer one of your questions about the Crunchyroll Dark Mode:
How do I turn on Dark Mode for Crunchyroll?
Activate Crunchyroll Dark Mode?
How do I make Crunchyroll Black?
Is there a dark mode for Crunchyroll?
How to enable dark mode for Crunchyroll?
How to get Crunchyroll dark mode Opera?
How to get a Dark Skin For Crunchyroll?
Furthermore, on the Turn Off the Lights Options page, you can customize this Night Mode experience. That included changing the background, text, and hyperlink colors. If you find it useful you can share the link on Facebook or share the link on Twitter. So your family, friends, or colleagues can know about this handy free tool.
---
Turn Off the Lights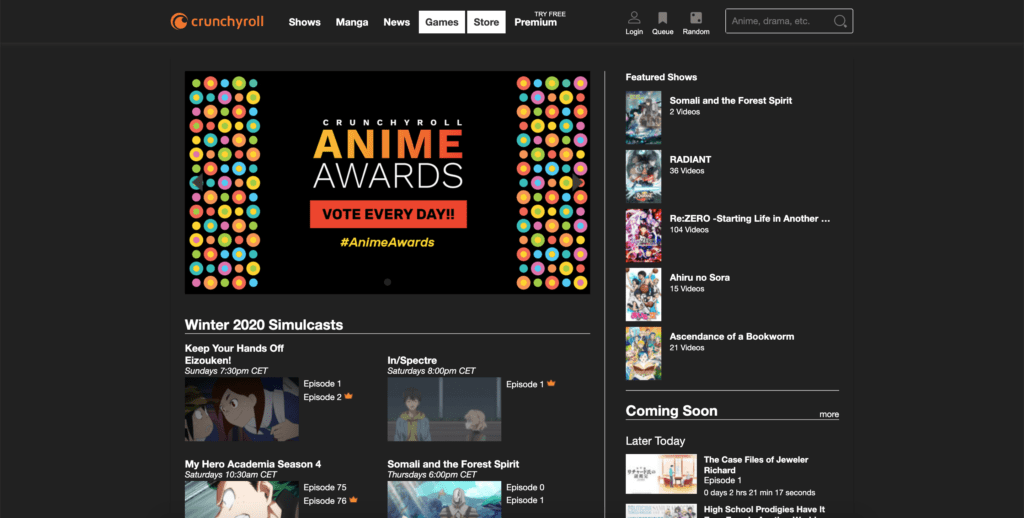 Free and Open-Source browser extension to customize your video and web browser in your favorite web browser
Price: 0.0
Price Currency: USD
Operating System: Google Chrome, Firefox, Opera, Microsoft Edge, Safari, Maxthon, Brave, Vivaldi, Cốc Cốc, Naver Whale, Samsung Internet, and Yandex
Application Category: Accessibility
---