Table of Contents
Introduction
In today's digital age, where we spend a significant amount of time online, it is essential to prioritize user experience and reduce eye strain. One popular website that provides valuable technology-related information and downloads is Chip.de. This article delves into what Chip.de is, the advantages of enabling its Chip.de Dark Mode, and provides a step-by-step guide on how to activate it.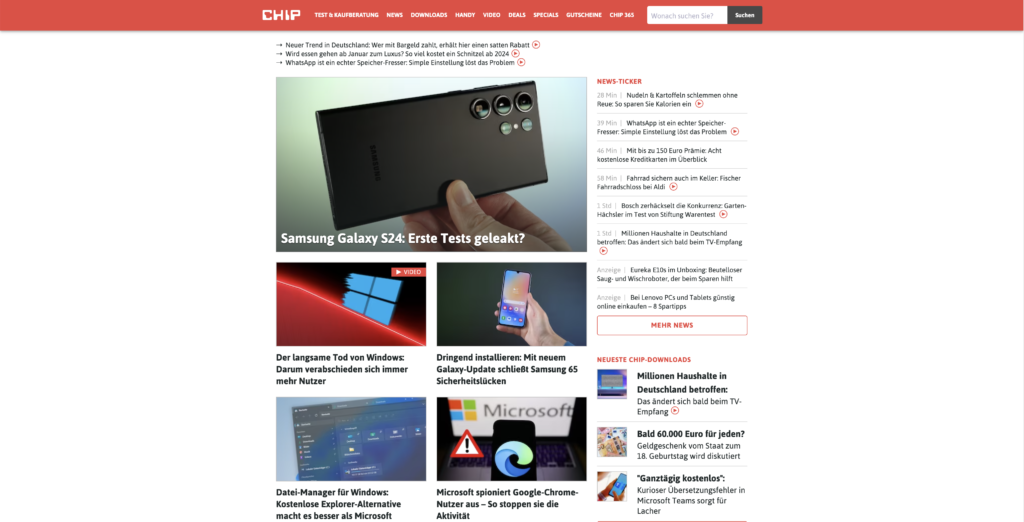 What is Chip.de?
Chip.de is a well-known German website that offers comprehensive information on technology, software, hardware, and consumer electronics. It serves as a reliable source for reviews, news, tutorials, and downloads, covering various topics ranging from mobile devices and PCs to gaming and security. Chip.de has gained a reputation for its user-friendly interface, helpful community, and diverse content.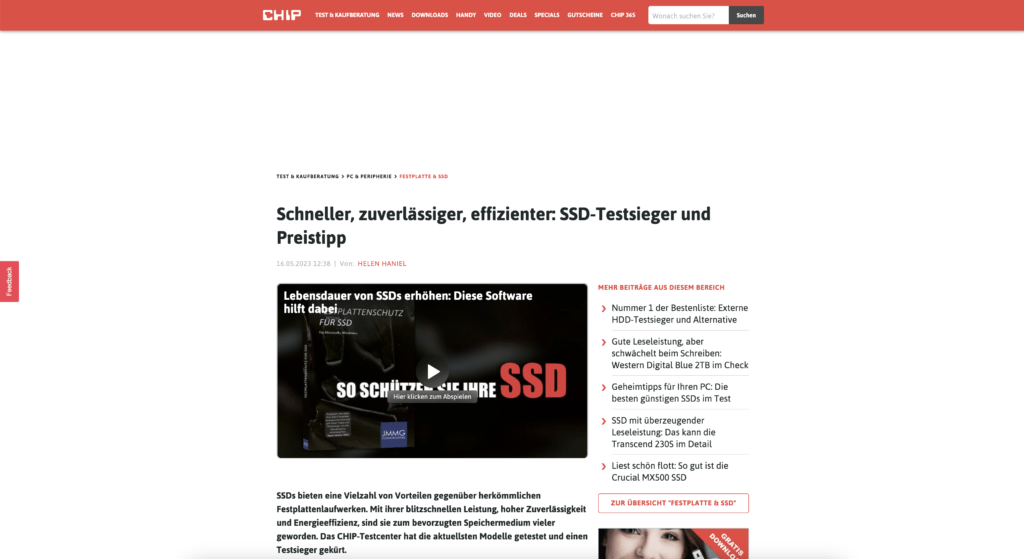 What is Chip.de Dark Mode?
Chip.de did not have a dedicated Dark Mode feature. Chip.de primarily offers a light-themed interface with a white background and darker text. While Dark Mode will provide a dark background with the text color in white.
However, it is important to note that website designs and features can change over time. But to have now a Chip.de Dark Mode, you can use the FREE and most popular Open-Source Turn Off the Lights browser extension. And enable the Night Mode feature.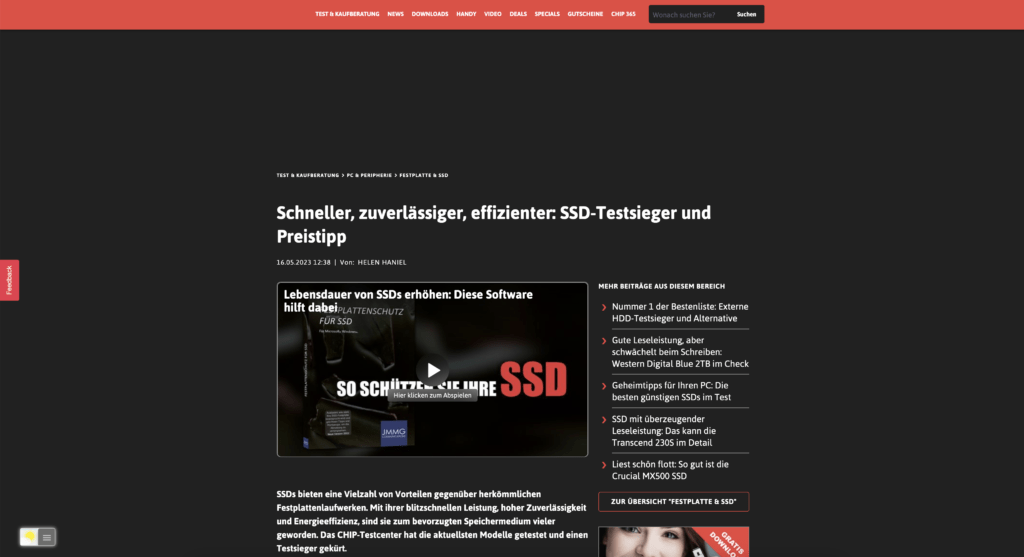 The Advantages of Chip.de Dark Mode
Dark Mode has gained significant popularity due to its aesthetic appeal and potential benefits. Here are some advantages of enabling Dark Mode on Chip.de:
Reduced Eye Strain: Dark Mode replaces bright white backgrounds with dark tones, resulting in less eye strain, especially when browsing in low-light conditions or at night. This can help prevent discomfort, eye fatigue, and even potential long-term eye damage caused by prolonged exposure to bright screens.
Enhanced Readability: The contrasting dark background and lighter text in Dark Mode can improve text legibility, making it easier to read and comprehend articles, reviews, and other content on Chip.de. The optimized color scheme provides a comfortable reading experience, allowing users to focus on the information presented.
Extended Battery Life (for OLED screens): OLED screens, found in many smartphones and high-end devices, consume less power when displaying darker colors. By enabling Dark Mode, users with OLED screens can potentially extend their battery life, as fewer pixels need to be illuminated.
Enabling Chip.de Dark Mode
Activating dark mode on Chip.de is a simple process. For regular desktop internet users, you can get also this Adblock Night Mode version on your favorite web browser. That is with the Night Mode option in the Turn Off the Lights Browser extension. Follow the steps below on how to enable this free solution in your web browser:
Download the Turn Off the Lights browser extension
Click right on the gray lamp button and select Options in the menu item
The Turn Off the Lights Options page shows up and select the tab Night Mode
Enable here the Night switch or the long-press feature to activate the night mode on the current web page
In addition, you can customize the website background, text, and hyperlink colors. So you can make it personal to your night theme style. And get the Dark Mode on Adblock you want to see in your web browser.
YouTube video tutorial
How to enable Night Mode on any websites
How to activate Night Mode with Double-Click
Conclusion
Chip.de is a trusted resource for technology enthusiasts, offering a wide range of information and downloads. By enabling Chip.de Dark Mode, users can enhance their browsing experience by reducing eye strain, improving readability, and potentially saving battery life for OLED devices. Embracing Dark Mode aligns with the growing trend towards user-centric design and prioritizes user comfort and convenience. So why not make the most of your time on Chip.de by enabling Dark Mode and enjoying its numerous benefits?
If you find it useful to get your Dark Mode for Chip.de, then you can share the link on Facebook or share the link on Twitter. So your family, friends, or colleagues can know about this handy free tool.
FAQ Chip.de Dark Mode
Why should I use the Chip.de Dark Mode?
Using the Chip.de Dark Mode offers several benefits and can enhance your browsing experience. Here are the key reasons to consider using it: Reduced Eye Strain, Improved Readability, and Battery Saving (for devices with OLED/AMOLED screens).
Can I customize the Chip.de Dark Mode?
Yes, with the Turn Off the Lights browser extension, you can customize the background, text, hyperlink, and button color.
Does the Chip.de Dark Mode work on mobile devices?
Yes, the Turn Off the Lights browser extension is available for Android with Samsung Internet Extension, and iOS with the Turn Off the Lights Safari extension.
Is Chip.de Dark Mode free to use?
Yes, Chip.de Dark Mode is offered free for users to enjoy. And that is thanks to the Turn Off the Lights browser extension that is available for Google Chrome, Firefox, Opera, Safari, Brave, Naver Whale, and Microsoft Edge.