Are you looking for the steps on how to activate the Canvas Dark Mode? Then you are on the correct help page, here we will help you to explain what is Canvas application and how to get this Dark mode experience that makes it easy and comfortable for your eyes. And that is all for free.
What is Canvas?
Canvas Network is an education website, it is a learning management platform that is for students and teachers. It is a lifelong learning and professional development for educators go hand-in-hand with Canvas Network's open, online courses, taught by experts and institutions worldwide.
To promote OPENNESS, INNOVATION, and EXPERIMENTATION in education by providing educators access to professional development courses and programs that will help them thrive and succeed in their careers.

Our Mission from Canvas Network website
Whereby the Canvas Network 'open' means the following
Open entry and open access. Open entry for learners around the globe and continual access to course content after the course end date.
Open content. Open licensing options and content sharing to Canvas Commons where other instructors reuse, revise, remix, retain, and redistribute content.
Open platform and ecosystem. Open platform to integrate and innovate with third-party tools.
Open data. Open, de-identified Canvas Network data for researchers to analyze and synthesize.
Platform neutrality. Your course. Your goals. Your way. We provide the platform for open innovation and experimentation.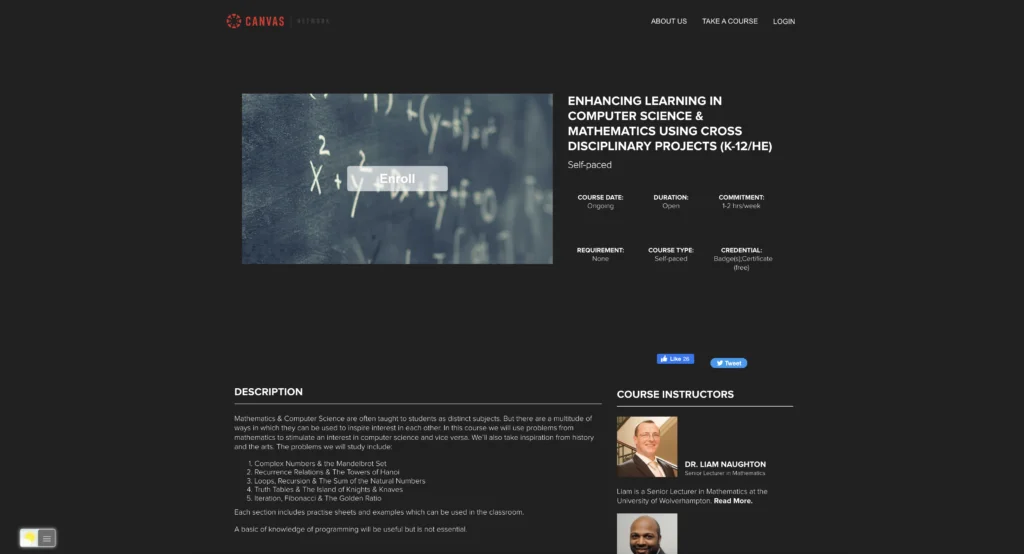 What is Dark Mode?
Dark Mode is a feature in computer and mobile device interfaces that changes the background color from a light to a dark hue, reducing the amount of bright light emitted from screens and potentially making it easier on the eyes.
Benefits of using the canvas dark mode feature
The dark mode feature in canvas provides several benefits:
Improved visual comfort: Dark mode reduces the amount of blue light emitted from screens, which can cause eye strain and disrupt sleep patterns.
Increased battery life: Dark mode can extend the battery life of devices with OLED (organic light-emitting diode) displays, as these displays consume less power when displaying dark colors.
Better accessibility: Canvas Dark mode can make the text easier to read for users with visual impairments, and can also be more suitable for low-light environments.
Enhanced readability: The dark background can improve the legibility of text, making it easier to read in all lighting conditions.
Aesthetically pleasing: Dark mode can provide a more modern and sleek aesthetic, which can be more appealing to some users.
Overall, the dark mode feature in canvas can help users work more efficiently, reduce eye strain, and provide a more enjoyable experience.
Web browser (Mobile and Desktop)
Solution activate Canvas Dark Mode
With one powerful extension, you get the new Canvas Dark Mode in your favorite web browser. Follow the steps here below on how to activate this feature:
Install the free and Open-Source Turn Off the Lights Browser extension

For Google Chrome, Firefox, Opera, Microsoft Edge

Click right on the gray lamp button
And select the menu item Options

For Safari

Open the "Turn Off the Lights for Safari" app from the Launchpad or from the Application folder
And click below in this window on the button Options

When the options page is open., click on the tab Night Mode
And enable here the checkbox to get the Night switch visible on each web page or scroll further down to enable the checkbox to automatically convert the page to night theme each time you open a new page
Site Access (only to Canvas Dark Mode)
Turn Off the Lights browser extension take your privacy very seriously, and you set up this browser extension to only allow the Canvas website. Here are the steps on how to activate this feature
Open the chrome://extensions page and search for Turn Off the Lights
Click on the button Details to open the detailed information about this Chrome extension
Search for the section Site Access, and click on the selection box to the menu item "On specific sites
A new popup panel shows up, and type now this URL in the text box "https://www.canvas.net"
When you are done, click on the blue Add button to close this panel
So now the Canvas Dark Mode website works only on this website URL, and not on all the other websites. Such as on YouTube, Vimeo, Amazon shopping, internet banking, etc. websites.
Free and Open-Source
The Turn Off the Lights browser extension is free and Open-Source. And it is available on all modern web browsers. That includes Google Chrome, Firefox, Opera, Safari, Microsoft Edge, Yandex, Brave, Vivaldi, Naver Whale, Yandex, and Cốc Cốc.
Conclusion
Conclusion
Canvas Dark Mode is a useful and practical feature that can enhance the online learning experience for Canvas users. By reducing eye strain, minimizing distractions, and improving accessibility, Canvas Dark Mode can make studying and completing assignments on the platform more comfortable and productive.
Enabling Canvas Dark Mode is a simple process that takes only a few steps, and it is available for all Canvas users. Whether you are a student, instructor, or administrator, switching to Canvas Dark Mode can be a game-changer for your online learning experience. So, why not give it a try and see for yourself how it can benefit you?
Hope that will answer one of your questions about the Canvas Dark theme:
How do I turn on dark mode on Canvas?
How do I make Canvas dark on my computer?
Does Canvas have a dark mode on desktop?
How to make Canvas dark mode?
If you find it useful you can share the link on Facebook or share the link on Twitter. So your family, friends, or colleagues can know about this handy free tool.
Will Canvas Dark Mode affect the way my course content appears?
No, enabling Canvas Dark Mode will not affect the way your course content appears to your students. The only difference is the color scheme of the platform's interface.
Can I customize the Canvas Dark Mode color scheme?
Yes, with the free and Open-Source Turn Off the Lights browser extension you can customize all the Night Mode colors. You can choose your own dark colors that you set for your background, text, hyperlink, and buttons.
Is it possible to switch between light and dark mode automatically?
Yes, there is an automatic option to go from light to dark. Even there is an option to set this only at a certain time of the day.
Will enabling Canvas Dark Mode affect other websites or applications?
No, enabling Canvas Dark Mode will only change the appearance of the Canvas platform. It will not affect the color scheme of other websites or applications on your device.
Summary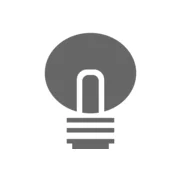 Author Rating
Software Name
Operating System
Google Chrome, Firefox, Opera, Microsoft Edge, Safari, Yandex, Vivaldi, Brave
Software Category
Price
Landing Page