When you first install the Turn Off the Lights Chrome extension, we keep it simple. Default is all those features disabled such as the glow effects and other visual effects. Only the basic light on and off, when you click on the gray lamp button. If you mean the "Atmosphere Lighting", that shows you the glow effects around playing HTML5 video or YouTube video. You can disable that feature on the Turn Off the Lights Options page.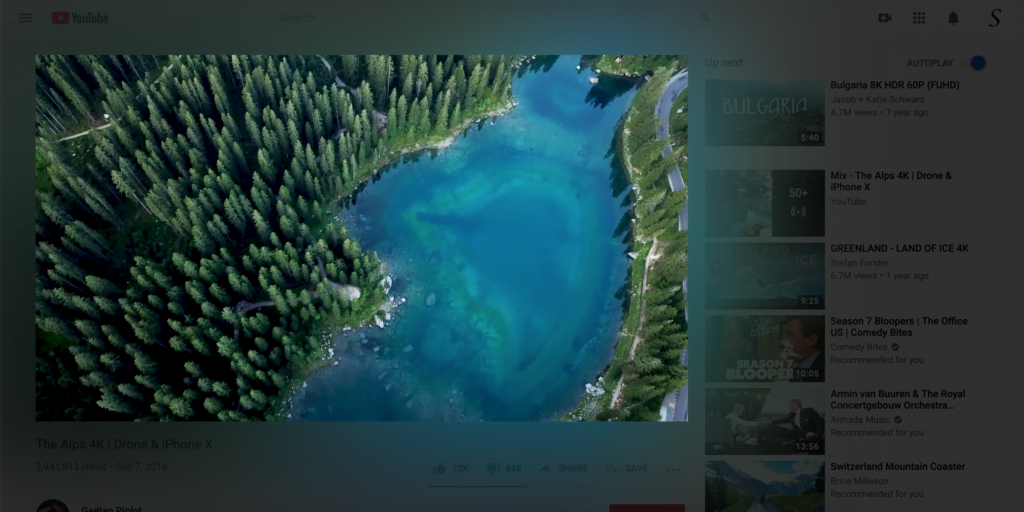 Disable the Glow effects around the playing video
Here are the steps on how you can disable this Atmosphere Lighting feature in your web browser:
Click right on the gray lamp button, and select the menu item "Options"
Then click on the tab Visual Effects, and uncheck the checkbox Atmosphere Lighting
Restart your Chrome web browser, and you will see not this glow effect anymore in your HTML5 video player
Reset the settings
If that does not work for you. See this YouTube video on how to reset the Turn Off the Lights settings to the default settings.
Also, there is a mini settings panel, if you click 2X on the gray lamp.
Here you can also enable/disable the Night Mode, and Atmosphere Lighting effects on the current web page.