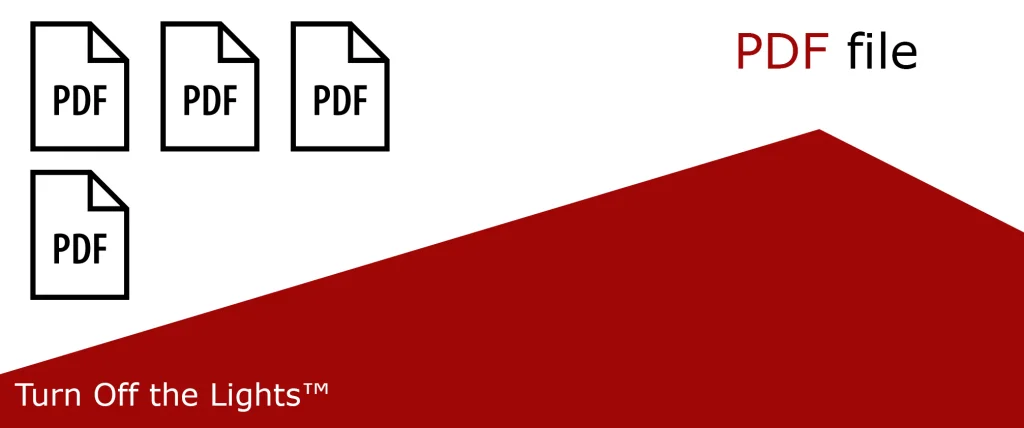 Are you looking to dim a PDF file? Then you are on the correct help page. If you are using the Google Chrome browser then you can dim the PDF (Adobe® Portable Document Format) page thanks to the built-in Chrome PDF reader. When you visit an online PDF file about a cooking recipe, an IKEA manual, or a company brochure about web hosting prices. YOu can click on the gray lamp button, and it will dim the complete document file.
Also, we recommend you enable the option to click through the dark layer. So you can click on any link or zoom buttons on that web page.
What is a PDF file?
PDF stands for Portable Document Format. It is a file format created by Adobe Systems in 1993 as a way to share documents, including text formatting and images, in a manner independent of application software, hardware, and operating systems. PDF files are widely used for a variety of documents, such as brochures, forms, manuals, and books, and can be read using the free Adobe Reader software or other PDF readers. PDF files are also commonly used for printing and distribution because they maintain their formatting across all devices, and can include features like password protection, digital signatures, and more.
How to dim a PDF file (in a web browser)?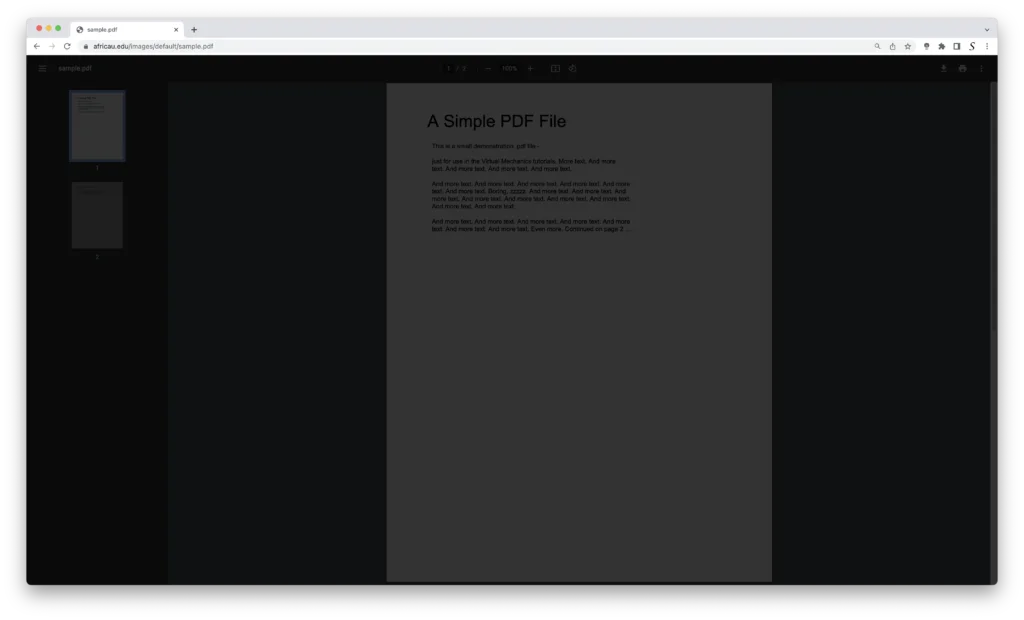 Install the Turn Off the Lights browser extension in your favorite web browser. And pin the gray lamp button in your work bar.
Open any PDF file online
And click on the gray lamp button to dim the PDF file (the default opacity for the dark layer is set to 80%)
When you double-click on the gray lamp button, you get the mini settings panel. In that panel you can adjust live the opacity, so you can increase or decrease the value. And even change the dark layer color.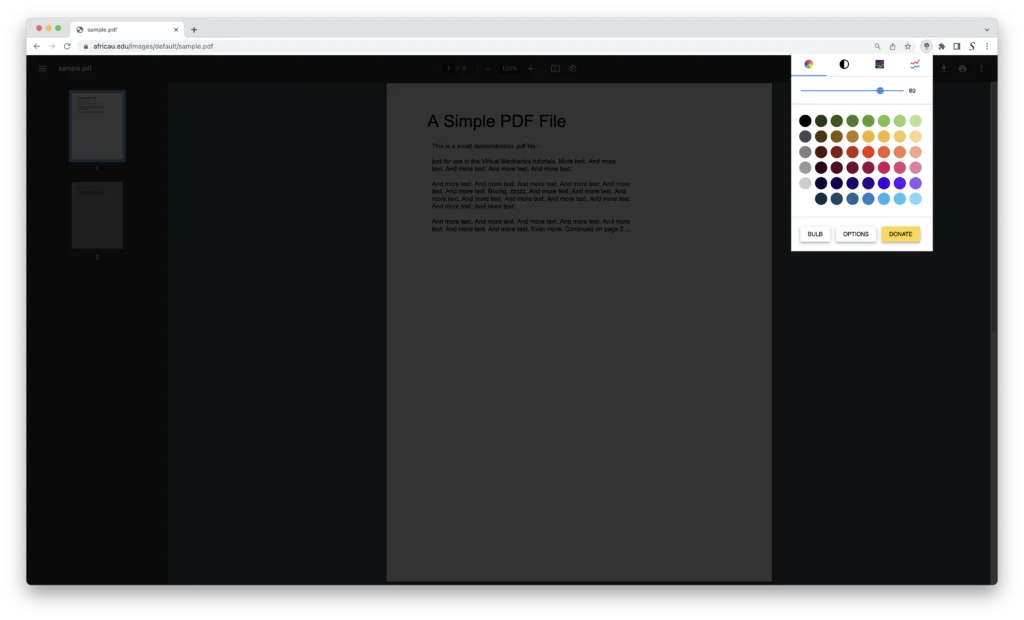 Tip for PDF readers
Turn Off the Lights browser extension works everywhere on http and https website. And it does not use the file type. However, on the Chrome extension page, you can toggle the option to get it working for your local files (such as your HTML files).
It is best to install only Chrome extensions from the Chrome web store and to read the user reviews on that extension page.
And if you need more help contact the Google Chrome help forum and one of the Silver Star or a Product Expert will help you further. To assist you, and to solve the problem you experiencing in your Google Chrome web browser.
Conclusion
Now you know how to dim a PDF file. And with the Turn Off the Lights Chrome extension, you can dim a PDF file. And that is on all websites.
YouTube video dim a PDF File