Want to experience any impressive black-and-white experience such as in the old years 1960? But for your HTML5 videos on the internet. With the Turn Off the Lights Browser extension, you can convert video to black and white version. And this tool is available for all major web browsers including Google Chrome, Firefox, Opera, Yandex, Safari, and Microsoft Edge.
Preview convert video to black and white frame
Here you see the BLACKPINK – '뚜두뚜두 (DDU-DU DDU-DU)' M/V YouTube video with before and after the black and white video filter is enabled. The before shot shows you the colorful rainbow effect. And the result with the video filter enabled is an elegant, immersive black and white tone. So with a click on the video filter button, you are fully immersed and see the color transit in the scene.
Tip: A video filter is a good and useful health feature to protect your eyes, that against the bright light and the fast frame effects.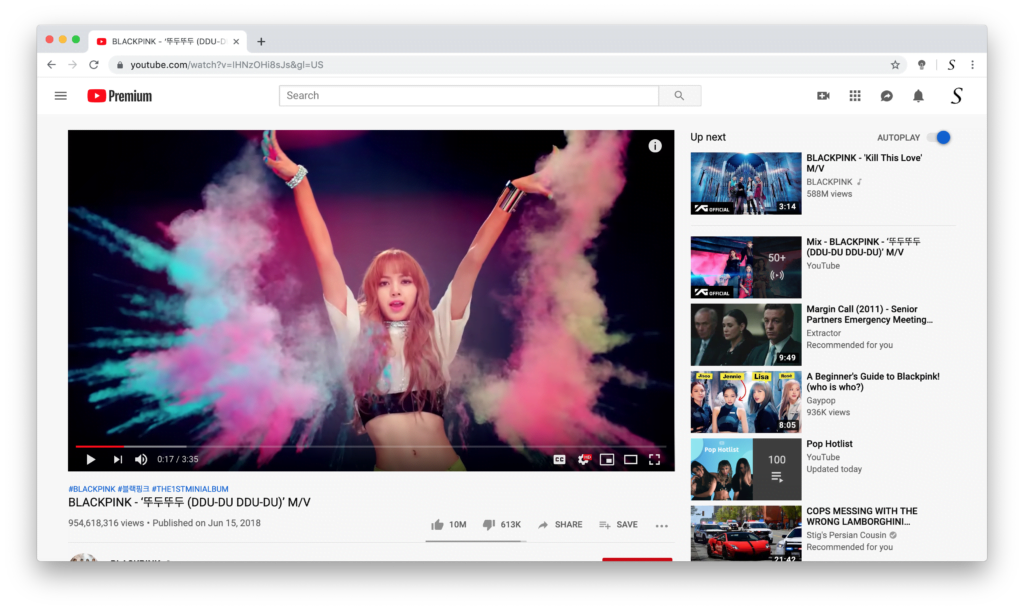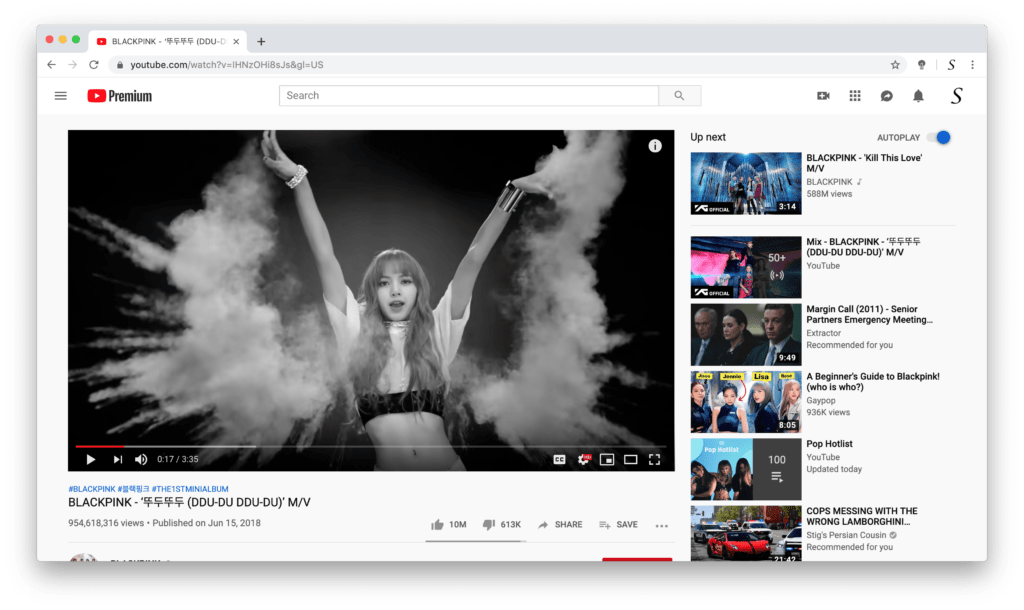 The solution to enable the video filter
Download the Turn Off the Lights Browser extension
Click right on the gray lamp button, and select Options from the menu
Select in the Turn Off the Lights Options page the Advanced Options
Scroll down until you see the topic Video Toolbar
Enable the checkbox and open any HTML5 video player such as YouTube, Dailymotion, Vimeo
When you click on the laboratory sample icon, you can switch live from normal to grayscale, brightness, saturation, sepia, invert, contrast, hue-rotate, etc.
Video Tutorial
With the Turn Off the Lights Browser extension, you also take the highest‑quality from the video player and then edit with the same tools you love for photos. Furthermore, you can share the customize screenshot with your friends. Or to save the image on your personal hard disk.