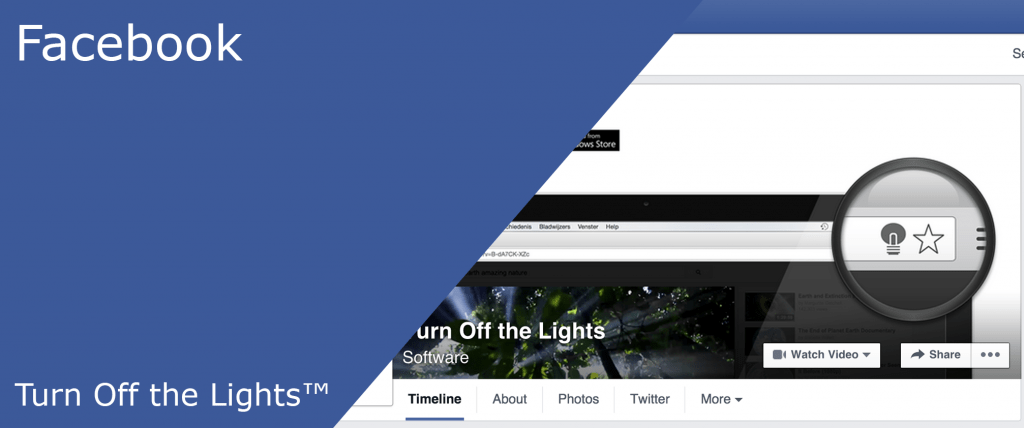 Turn Off the Lights browser extension detect all HTML5 video players that are also on social networks such as Facebook, Twitter, and Weibo. And when you click on the gray lamp button in your favorite web browser, the extension will search for all the videos on that web page. This included Facebook videos on the currently open web page. If it found one or more videos on this page, then it will highlight it automatically, if there is a video available.
How to enable Facebook videos detection?
The user must do nothing to get the video detectable. The engine to detect these videos is done with the intelligent video engine. Where it searches for the URL of the video player and movie object on the web page. When the comparison value is true, it adds the code to push this video player on top of the black layer.
The solution if it doesn't work well
If the video is going not to the front of the dark layer. Then there is possibly a browser extension that creates this problem in your web browser. Here are the 3 solutions for your web browser:
Make sure you are using the Windows, Mac, or Linux operating system version
And that you are using the latest web browser version
If that still does not work, try to disable those other browser extensions you are using one by one except Turn Off the Lights browser extension
If you need additional help, you can contact us using the support form.
YouTube video