These days more internet users are Binge Watching YouTube video platform. An astounding 37% of Millennials say they binge-watch on a daily basis. That from the one video to another great video. A study that is commissioned by Google.
Watch multiple episodes of (a television programme) in rapid succession, typically by means of DVDs or digital streaming.
"you can binge-watch the entire season with this set"

Definition for Binge Watching
Solution for a good Binge Watching YouTube experience
However, when you are watching a video on YouTube. You see around the video player annoying video thumbnails, and that on white background. This can create a headache when watching longer than an hour. Also, it makes your eyes tired. When you almost fall in sleep in front of your desktop computer or laptop.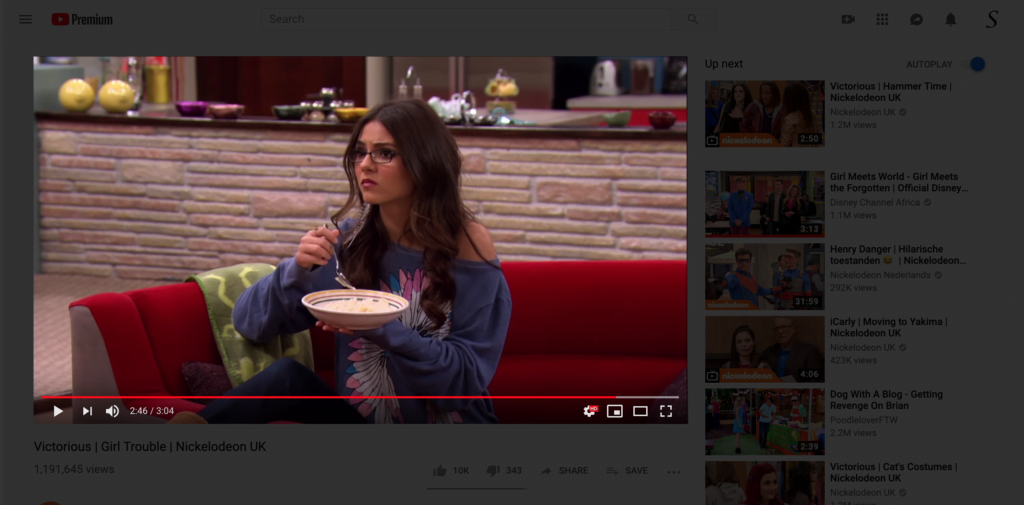 When you using the Turn Off the Lights Browser extension (available for Google Chrome, Firefox, Opera, Maxthon, Yandex, and Microsoft Edge), you can eliminate these issues. And Binge Watching YouTube more than hours. That with one single click on the gray lamp button, it will highlight only the YouTube video and dark the rest on the web page.
Furthermore, it will show no annoying element around it such as the YouTube thumbnails and the YouTube comments below each video player. And if the dark transparent layer is not dark enough, you can increase the opacity when you click twice on the gray lamp button. Then you see a quick settings panel and with a swipe to the right, you can increase the opacity value.
There are more useful features in the Turn Off the Lights Options page, you can enable the feature to stop playing those HTML5 videos automatically when you click that YouTube link. And that includes all the video players from all websites.